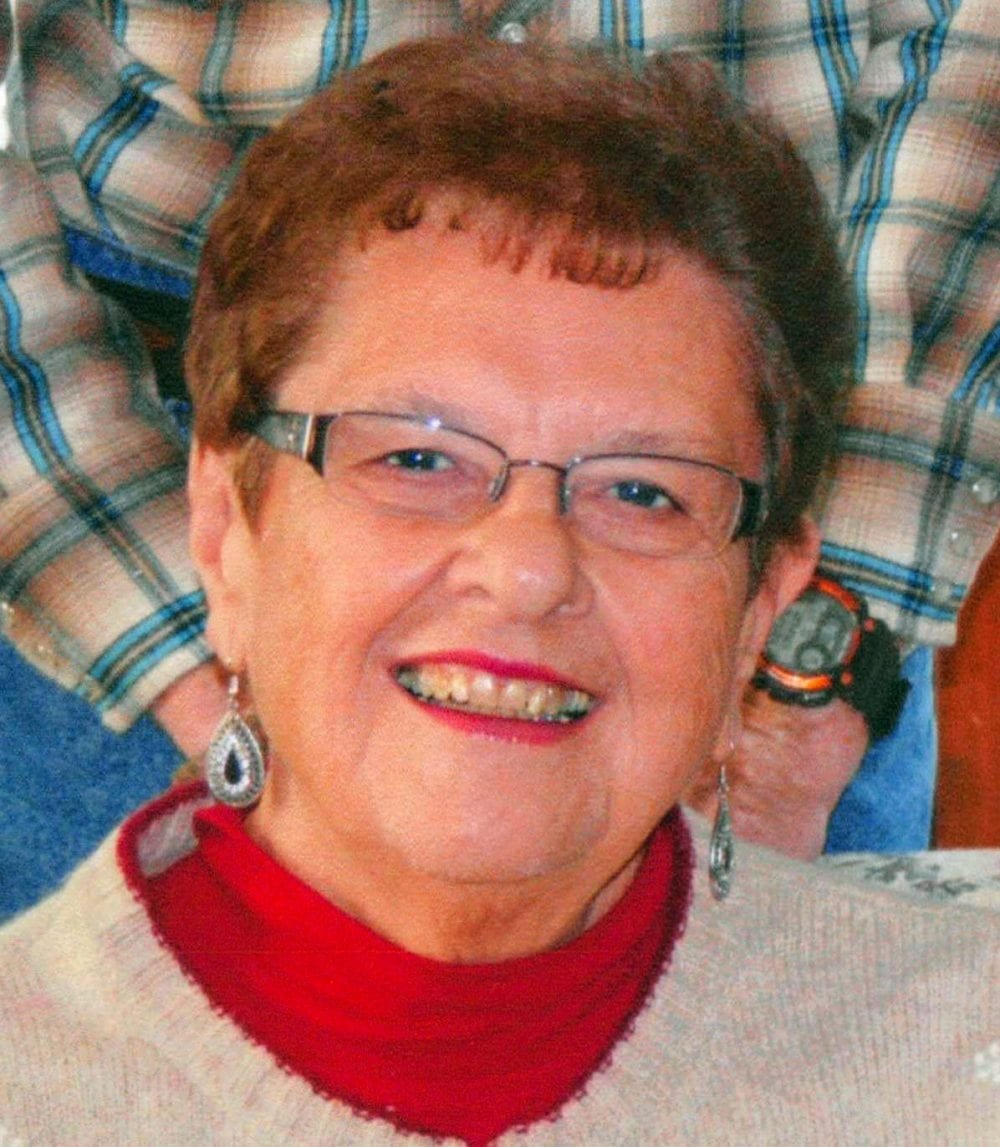 Geraldine "Gerry" M. Landon passed away Sunday morning surrounded by her loving family at Defiance Area Inpatient Hospice Center.
She was born on August 8, 1939 in Clayton, Michigan to Carmon and Gertrude L. (Kelley) Kaiser. Gerry graduated from Kunkle High School in 1957. On June 7, 1958 she married Gale N. Landon and he preceded her in death on January 22, 2012. Gerry had lived on the Landon Centennial Farm since 1968.
Gerry was a member of West Franklin United Methodist Church in Fulton County. She worked at Montpelier Auto Auction, Economy Savings & Loan in Bryan, Siebenaler Equipment, Williams County Soil & Water in Bryan and Williams County Job & Family Services in Bryan. Gerry was a DAR – Scout David Williams Chapter in Pioneer, OES Lillian Chapter #41 formerly in Montpelier now in Bryan, where she was Past Worthy Matron and Past District Deputy, Lions Club in West Unity, and Ohio Farmer's Union in Williams County.
She is survived by her father Carmon Kaiser of Camden, Michigan; children, Todd (Annie) Landon of Alvordton, Melissa (Craig) Edwards of Bryan and Chad G. Landon of Alvordton; four grandchildren, Cole Landon, Logan Edwards, Lauren Edwards and Ashley Baker; four great grandchildren Caleb McCavit, Kali Walz, Ryder Salyers and Madison Landon; three sisters, Kay (Kenny) Donaldson of Fremont, Indiana, Linda Wood Stanek of Hudson, Michigan and Sharon Robertson of Summerville, South Carolina; two sisters-in-law, Irene White of Montpelier and Amanda Carpenter of Bryan; and several nieces and nephews.
Gerry was preceded in death by her mother Gertrude, husband of 53 years, Gale, father and mother-in law Gaylord and Leona Landon, brothers-in-law Gordon Robertson, James Staneck and Dennis Castor, Aunt Marleen Kelley, and Pete Reo.
Memorial contributions may be made to CHP – Hospice or Grand Chapter of Ohio OES. Condolences can be left at www.thethompsonfuneralhome.com .