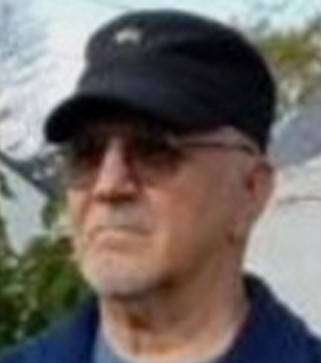 Harold O. Conley, age 76, of Bryan, Ohio and formerly of Paulding, Ohio, passed away at 3:44 P.M., on Wednesday, December 18, 2019, shortly after admittance to Community Memorial Hospital in Hicksville, Ohio after a sudden illness.
Mr. Conley was a graduate of Pax High School in Pax, West Virginia, and a veteran of the United States Army serving in Germany during the Vietnam era. He was a member of Bryan American Legion Post #284, Life Changing Church in Edgerton and had previously been active with prison ministry at Experience Church in Defiance.
Harold O. Conley was born on March 7, 1943, in Tomahawk, Kentucky, the son of Dewey and May (Cheek) Conley. He married Wanda M. (Shepherd) Adams, on May 10, 2019, in Bryan and she survives.
Surviving in addition to his wife are, two sons, Sean Lee Conley, of Minneapolis, Minnesota, and Rich (Elizabeth) Conley, of Defiance, Ohio; one daughter, Rachelle (Phil) Conley-Shiple, of Antwerp, Ohio; six grandchildren; three stepchildren, Heather (John) Newman, of Defiance, Benjamin (Molly) Adams, of Waynesboro, Pennsylvania, and Randall Gentille, of Midland, Texas; two stepgrandchildren; and four sisters, Moncie Johnson, Lee Kniceley, and Justine Daniels, all of Paulding, and Evelyne Moricle, of Varney, West Virginia. He was preceded in death by four sisters and two brothers.
Visitation will be held on Monday, December 23, 2019, from 10:00A.M. – 12:00 P.M. in the Krill Funeral Home, 860 West Mulberry Street, Bryan. Services will follow beginning at 12:00 noon in the Krill Funeral Home, Bryan, with Pastor Brian Stiver officiating. Interment will be in St. Paul's Cemetery near Paulding with grave side military rites conducted by Bryan American Legion Post #284 and the United States Army Honor Guard.
Memorials are requested to Experience Church Prison Ministry.
---