---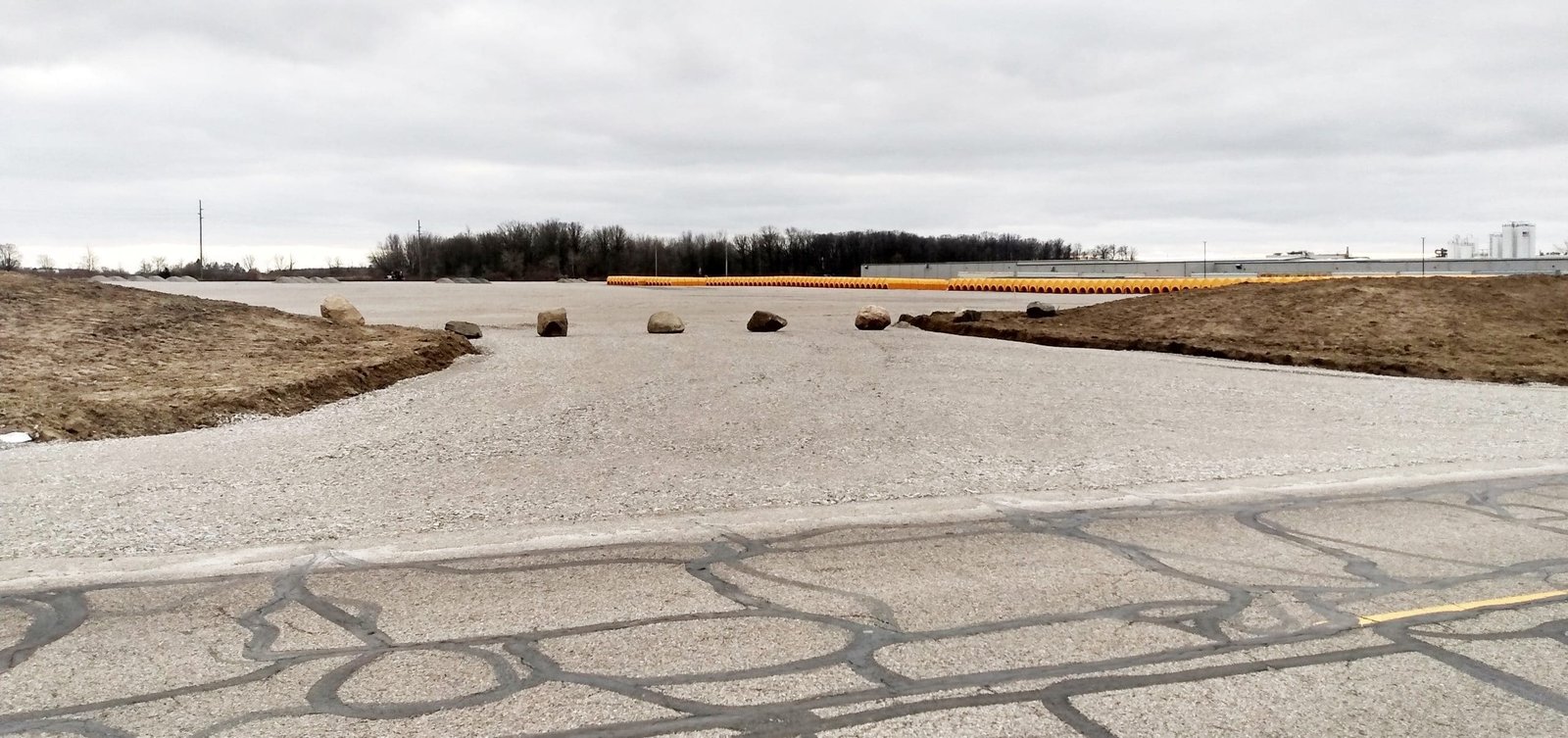 NEW LIGHTING … Pictured is the  proposed location of a new streetlight. (PHOTO BY ANNA WOZNIAK, STAFF)
---
By: Anna Wozniak
The February 16, 2023 meeting started at 7:04 p.m. with roll call and the pledge of allegiance.
A movement to approve the minutes from the January 19th, 2023 meeting of council was unanimously approved.
Ordinance 2023-1, authorizing the current expenses and other expenditures for the Village of Holiday City Annual Appropriations was declared an emergency in a motion moved by Chelsea Funk and seconded by Cooper Clark.
Shawn Clark moved to approve Ordinance 2023-1 and Jarrett Funk seconded before it was unanimously approved.
The fiscal officer report for the end of year was given by Laurie TenEyck-Rupp. The bank has sent a notice that they have increased their interest rate again, and that they will be given a variable cash sweep interest rate.
TenEyck-Rupp then detailed how there is a local business that hasn't been paying a tax that they should have. Plans are being made on how to best deal with this issue.
A motion to approve the Fiscal Officer report was made by Mr. Funk and seconded by Mrs. Funk before Council approved unanimously.
The mayor reported that Donna Sprow, the Director of the Williams County Department of Aging, gave a presentation detailing resources available for the elderly.
There is a Department of Aging location in all areas that have a school, as well as a social worker assigned to help the elderly fill out paperwork for assistance.
Councilor Jarrett Funk, of the Audit Committee, reported that everything from the 2022 audit looked good.
Blair Campbell, in the Administrator's Report, shared that 20/20 Custom Molded Plastics lines have power but are still waiting on regulators to run. These regulators should come in the middle of March.
Sutton construction is going to put bumper posts/ bollards near the substation in April. Nelson Tank Engineering will be inspecting the water tower.
Ron Keil Jr. has agreed to join the Records Retention Committee, which meets as needed.
The village is waiting on a return call from a security camera vendor, and has been recommended to call Avigilon if the return call takes too long.
Landscaping has been secured out of Montpelier for $70 an hour.
A streetlight installation that is wanted on the north side of Selwyn Drive has an estimated cost of $4,000-$5,000.
The conversation around getting this installed focused mostly on safety concerns, as no lights currently run that far down Selwyn Drive and the new drive would be in the dark otherwise.
The mayor brought up planning a meeting to discuss legal matters pertaining to some village owned land with real estate attorney Lane D Williamson, from Eastmon and Smith Attorneys at Law.
The council decided that a committee meeting will be held to determine whether or not they can hold an executive session for this meeting.
TenEyck-Rupp then shared details on a property owned by the village that is currently part of the Current Agricultural Use Value (CAUV) program.
This program essentially saves the village on taxes assessed on land that is for agricultural use.
There are future plans to change what this land is used for, and the village will have to pay the tax savings of three-years prior to when they pull the land out of the program in order to discontinue their membership in the program.
Taxes are going to go up in 2024, and so the Village should look at getting out of this program during the 2023 tax year.
A motion to adjourn the meeting was made by Mr. Funk and seconded by Mr. Shawn Clark before unanimously being approved at 7:52 p.m.
Anna can be reached at anna@thevillagereporter.com
---