By: Amy Wendt
THE VILLAGE REPORTER
James and Carol Durliat of Bryan recently celebrated an extraordinary achievement: 70 years of marriage.
As they look back on seven decades of shared experiences, their journey serves as an inspiration, highlighting the power of hard work and love in a lifelong relationship.
It's fair to say that the Durliats grew up together.  Both natives of the Hoytville area in Wood County, their paths first crossed when Carol and her parents, Oral and Henrietta Moor, visited Jim and his parents, Raymond, and Margaret at the Durliat home when she was just seven or eight years old.
While they lived somewhat close to one another, they did not attend the same elementary school.
Jim moved to the Jackson Township – Hoytville School in the eighth grade where he joined Carol's class of 16 students.
Finally, when the two were 16 years old and allowed to date, they went to a movie in North Baltimore followed by a meal. They continued going together throughout the rest of their high school days.
At the age of 18, the young couple decided they wanted to spend the rest of their lives together.  Two days after Jim's 19th Birthday on June 27, 1953, James Durliat and Carole Moor were married at Our Lady of Miraculous Medal Catholic Church, North Baltimore, Ohio.
In addition to being a significant milestone in their lives, Jim and Carol's special day will forever be etched in their memories due to the occurrence of multiple tornadoes that swept across their stomping grounds of southern Wood County in the weeks leading up to their wedding.
For their honeymoon, the couple chose to head north on a fishing trip as Jim's boss at the time had graciously offered to allow them to use his vacation house in Atlanta, Michigan.
"She's my fishing buddy," Jim shared about his wife. The newlyweds made their first home together near Hoytville.  During the early years of their marriage, they also lived in Rising Sun, Ohio briefly.
Around 1960, Jim had the opportunity to start a Fulton County Gas Company branch in Williams County, so the family migrated to West Unity.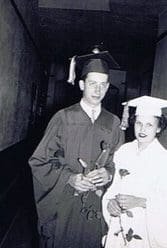 Once settled in the area, Carol began working at the A&A Egg Company where she remained until 1977.
Jim later had an opportunity to pursue another business venture and opened a Standard Oil Company along with a fertilizer company southwest of Stryker on State Route 34.
Eventually, the Durliat family bought a farm north of West Unity on U.S. Highway 127, and shortly thereafter, Jim made the career switch to farming full-time.
"I was an old man when I started farming full-time.  I was 40 years old," Jim remarked.
Beginning a farm operation during the early 80s proved to be one of the more difficult times the couple endured.
Jim remembers, "Back in the 80s it was a challenge.  It was survival.  When Carter slapped that embargo on Russia, that's when all of my grain was stored. You couldn't even sell it. They wouldn't take it. The market was down to the limit every day."
"That's when I picked up a hammer. A buddy of mine would build houses. I drove nails 10 hours a day and then came home and took care of 80 sows at night farrowing to finish."  "But, you know, we survived," he added.
Carol weighed in, "We worked together. The one thing I remember about the farming – I don't know if it was beans or corn – had to be taken off and you (Jim) couldn't because it was wet in the daytime and at night then it froze up…" Jim added, "So we shelled corn at night…" "…And I plowed at 2 o'clock in the morning, Carol finished.
Carol, on the other hand, decided she wanted to go into business for herself and founded a cleaning business.
"When we could, I went to work. I liked the cleaning, and I was busy, busy, busy. I did it until I was 81," Carol shared.
With a 70-year marriage under their belt, the couple cherishes numerous fond memories they have created together as well.
"Well, really I only have good memories," began Carol.  "Our kids were really good." During their children's time living at home, the family would occasionally embark on two-week fishing trips to Canada, creating lasting memories together.
As time went on, Jim and Carol found themselves camping more and parked their camper for extended periods at campgrounds in Michigan on Huyck Lake, Baw Beese Lake, and near Manistee, so they could enjoy one of their favorite pastimes together – fishing.
In their 60s, the couple seized the chance to travel alongside fellow members of the Farmers Union Group.
Throughout a span of 15 years, they embarked on numerous bus tours and train rides, exploring destinations such as Alaska, California, the New England States, and the Canadian Rockies, just to name a few.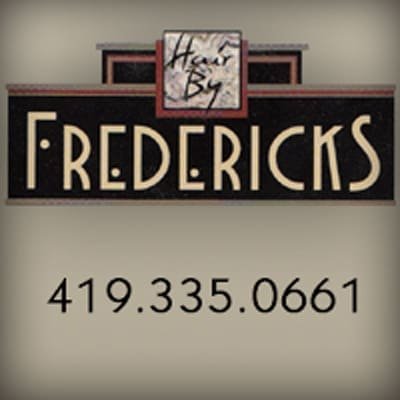 "We've felt very fortunate.  We've had a good life," Carol shared. The Durilats remained on their family farm for 53 years and their name is still on the barn to this day.
Around six years ago they decided that it was time to downsize, and they moved to Bryan.
Nowadays, in contrast to their time spent living on the farm, the couple finds themselves with significantly shorter to-do lists.
However, they remain pretty busy enjoying time with friends, family, and neighbors.
The Durliats have four children:  Deb (Dan) Clum, Doug (Mary Kay) Durliat, Alan (Michelle) Durliat, and Laura (Steve) Rings. They also have 13 grandchildren and nine great-grandchildren.
On the last weekend of June, the Durliat children hosted a 70th Anniversary Celebration at the home of Jim and Carol's oldest daughter, Deb, to give friends and family an opportunity to honor the couple.
The Durliats credit "working together" as the primary key to their successful 70-year union and encourage young couples just starting out to do the same.
Their shared efforts and collaboration have been the foundation of their enduring relationship and their inspiring journey serves as a reminder that teamwork is a key ingredient for a long and fulfilling marriage.
Amy can be reached at amy@thevillagereporter.com
---