---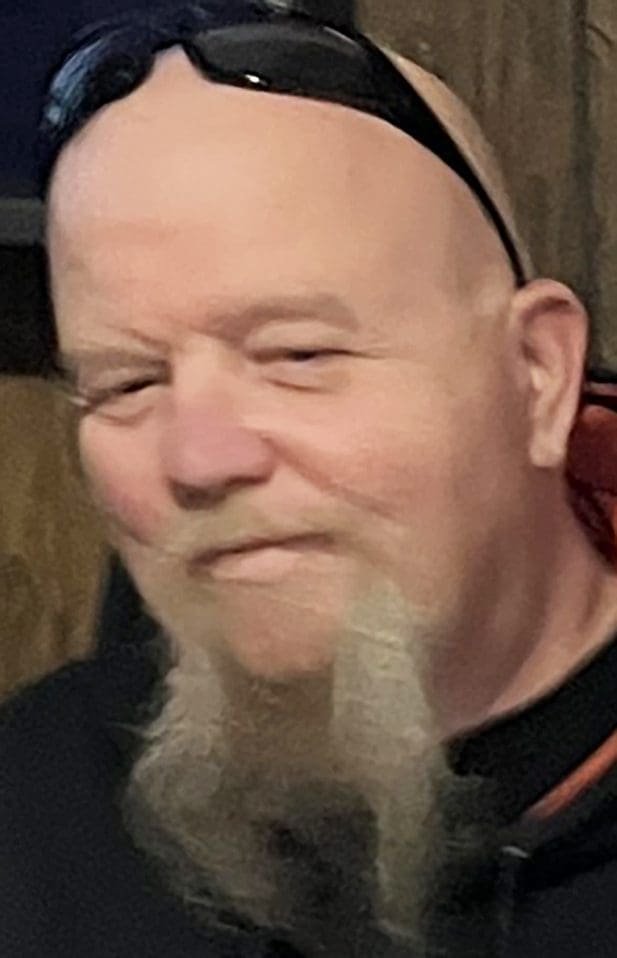 Kevin Ray Booher,  age 61, of Wauseon, Ohio passed away peacefully, Wednesday evening, February 8, 2023 in his home.
Kevin was born April 14, 1961 in Hudson, Michigan to Janice Booher and she survives.
Kevin married Pamela R. Waldfogel on April 15, 2008 and she survives.
He was a 1979 graduate of Morenci High School. Kevin was a herdsman for Emmons Family Farms in Fayette, Ohio until his early retirement due to illness.
He was very proud of each and every one of his children and grandchildren…they meant the world to him.
He loved anything Harley-Davidson and loved to ride. He loved the outdoors and working out in the yard with flowers and plants.
Kevin also loved his little dog Harley…she was a constant companion. Kevin will be remembered as a kind soul who loved those around him deeply.
Survivors include, his wife, Pamela Booher, Wauseon, Ohio, his mother, Janice Booher Lockwood, Hudson, Michigan, his children, Leland (Emma) Booher, Perrysburg, Ohio, Nicole (Mike) Bays, Morenci, Michigan, Kyle (Abbie) Booher, Toledo, Ohio, Kevin (McKenzie) Booher II, Wauseon, Ohio, his step-daughter, Jennie (Eric) Oyer, Wauseon, Ohio, his grandchildren, Hayden, Harlee and Matthew Bays,  Lincoln, Abel, Calvin, Lily, Colton, Weston, Ella,  and Titan Booher, his step-grandchildren, Darion Wade, Lane Oyer, Hunter Corley, Jaxson Oyer, Alayna Corley, Justice Corley, and Evelyn Corley, one step-great grandchild, Daxton Wade, siblings, Kim (Jeff) Roe, Lake Havisu City, Arizona, Melvin (Sheena) Bryan,  Hudson, Michigan, Keith Bryan (Jenny), Florida, special friends, Lisa and Jim, his beloved companion,  Harley.
Kevin is preceded in death by his stepfather, Merle "Stub" Lockwood, his grandparents, Leland and Dorothy Booher, and his step-daughter, Krystal Corley.
Friends may call for a time of visitation with the Booher family on Saturday, February 18, 2023, 12:00 Noon – 1:00 p.m.at the Edgar-Grisier Funeral Home, Wauseon, Ohio. Kevin's memorial service and Celebration of his Life will begin at 1:00 p.m. Saturday in the funeral home following the visitation. Inurnment will be held at a later date in Wauseon Union Cemetery.
Memorial contributions may be made to:  The Fulton County Humane Society.
Funeral arrangements entrusted to:  Edgar-Grisier Funeral Home, Wauseon, Ohio wwwgrisierfh.com
To send flowers to the family or plant a tree in memory of Kevin R. Booher, please visit our floral store.
---