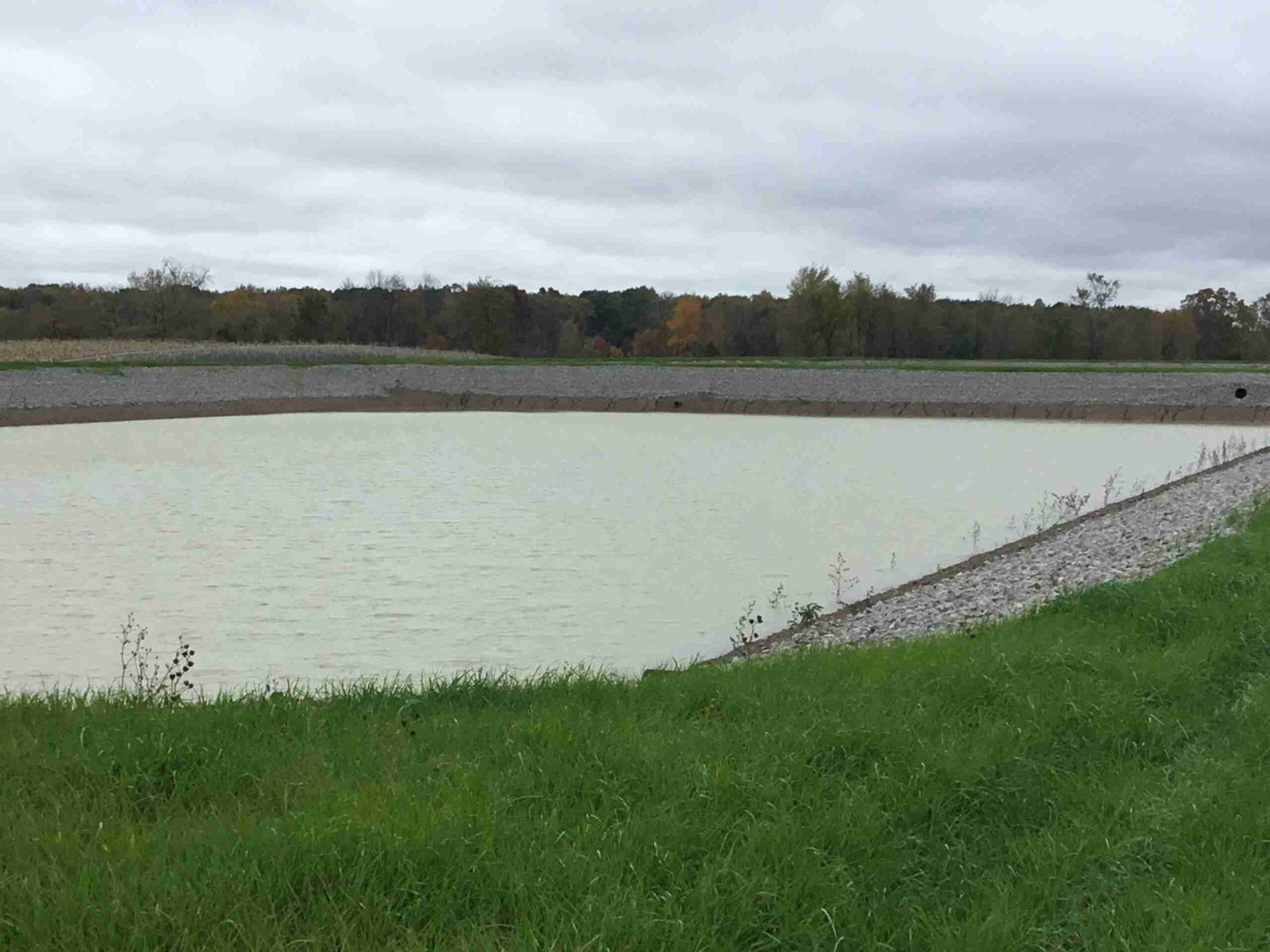 KUNKLE LAGOON … This brand new lagoon for the Kunkle Sewer System has three cells, or ponds, and is not only useful to the village but is quite pretty especially right now with all the trees in the distance decked out in their fall colors. These brand new cells are so pristine at this point in time. (PHOTO BY REBECCA MILLER, STAFF)
---
By: Rebecca Miller
In a phone conversation with Cody Frey from the Williams County Engineer's office, it was learned that 95% of the homes in Kunkle, Ohio are now tied in to the new sewer system, the lagoons are operational and the sewer system is working.
Frey said there are a few things that still need to be finished. Paving the streets, sidewalk replacement and re-seeding the areas that were torn up are among those.
The residents appear to be please as there have been no complaints from them. Not only have there been no complaints, but the residents have been very helpful in finding utility locations.
No unforeseen difficulties cropped up during this major project and Frey said with a project of this size it went very smoothly. This new system is designed for 50 years of life. Frey said, "Practically speaking nothing should need to be replaced for a long time."
Maintenance starts right away and operators have to be on site at the lagoons weekly to assess the site and address any issues. They will "maintain a continuous presence.
As long as they are proactive on maintenance it should work a long time without any large repairs. The collection system has manholes that have to be checked on and maintained as well as the upkeep of the lagoons."
Rebecca can be reached at rebecca@thevillagereporter.com
---