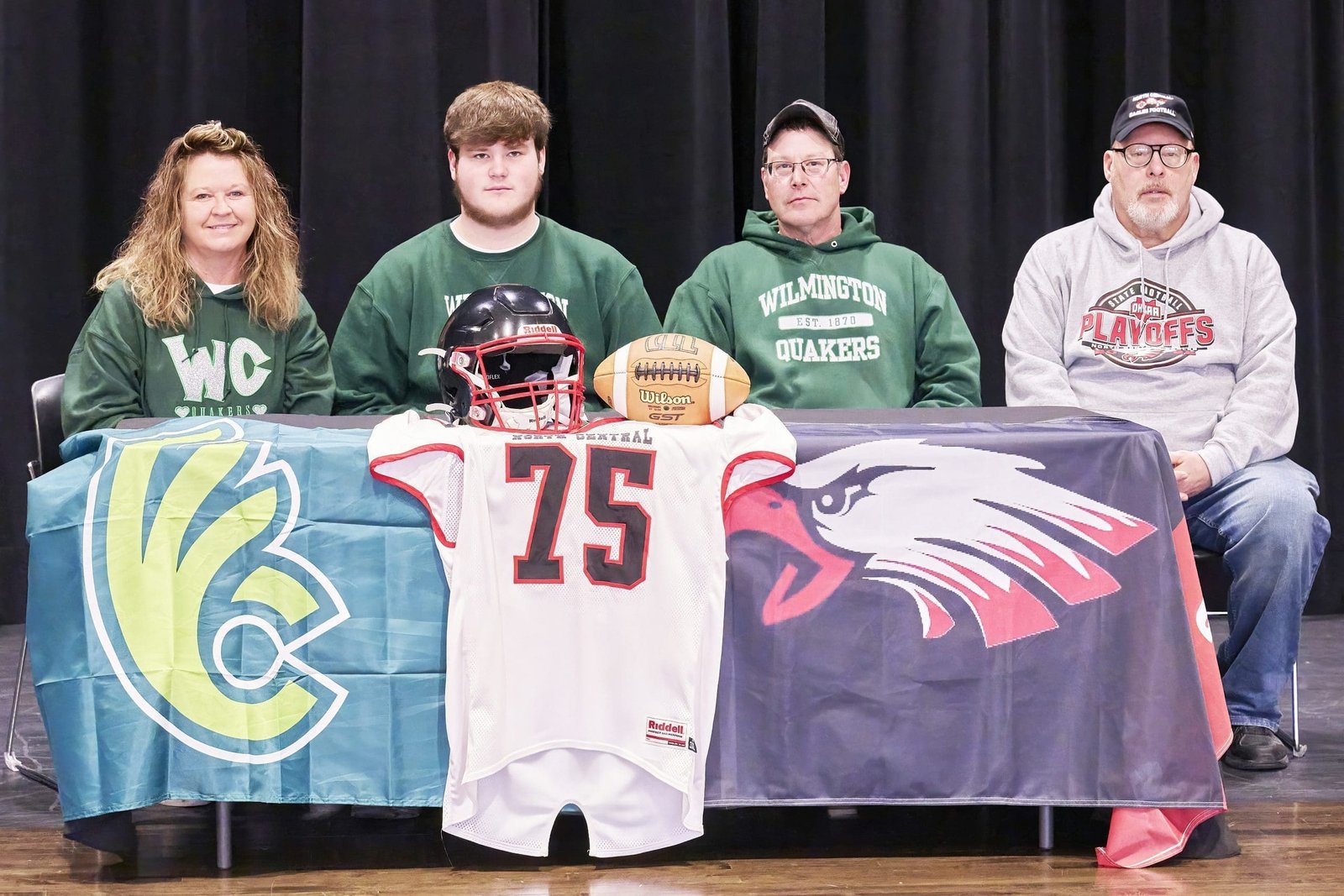 COLLEGE FOOTBALL … Pictured at Houser's signing day are: Carla Houser, Levi Houser, Paul Houser, North Central football head coach Scott Thompson. (PHOTO BY RICH HARDING, STAFF)
---
By: Nate Calvin
PIONEER – The first season of varsity football at North Central not only produced a playoff appearance but also produced a player headed to the next level.
Last Thursday, North Central lineman Levi Houser signed a letter of intent to play football for the Wilmington College Quakers, a member of the Ohio Athletic Conference.
Wilmington's reputation of having a top-notch agriculture program played a big role in the decision for Houser, who has been chosen has lineman of the year the last three seasons for the Eagles.
"I heard about Wilmington from a person that I work with, and I did some research and decided I wanted to take a visit and see if Wilmington would be the right place for me", commented Houser.
"When I got there, I instantly fell in love with the campus the people there were great and very helpful with any questions I had."
"It's a smaller school so it won't be as big of a change like if I went to a larger college."
"There are not a lot of schools that have a top agriculture program like Wilmington and also offer football", added Houser.
Nate can be reached at sports@thevillagerporter.com
---