(PHOTOS BY RICH HARDING, STAFF)
---
By: Rebecca Miller
"A delightful hour of sweet clear voices" is a great way to describe the Montpelier High School production of "Bye Bye Birdie Young Performers' Edition."
Performed on the weekend of March 4-6, 2022, this one-hour musical held enough of the original version to clearly tell the story and give the young actors and actresses opportunity to sing the "classics" from that show.
The cast, which was led by Freshman, Joel Saneholtz as Albert Peterson, all made their parents proud as they sang some relatively difficult musical pieces with finesse.  Kudos to their voice coaches!
The acting was excellent as well, not basing the complete success of the production around just the songs. All these young actors who ranged from fifth grade to eleventh grade, gave it their best and it was a joy to sit back and not worry if someone was going to sing a flat note or forget a line.
It was easy to watch and when it was over, it felt too short, which is a great way to leave a High School production.
The Production Crew and Staff included Directors Stephanie Kirkum and Katy Corkle; Music Tracks Coordinator Laura Zumbaugh; Set Construction by the Trade Skills Class; Set Painting by the Theater Class; Lighting by Greyson Saneholtz, Izabella Scott and Gwen Moor; Sound by Rylan JoHantgen; and the Backstage Crew of Kathryn Sabatino, Hannah Sabatino, Wil Ross, Grace McDaniel, Pipper Peffley, Lainey Brigle, Victoria Sandoval and Abbigale Brown.
The Cast of Characters was made up of Albert Peterson played by Joel Saneholtz; Rosie Alverez by Tatum Grime; Kim MacAfee by Amanda Taylor; Mrs. Doris MacAfee and Margie by Jada Uribes; Mr. Harry MacAfee by Klayton Gearhart; Randall MacAfee by Dexter Kannel, Conrad Birdie by Ryder Brown; Ursula Merkle by Kaitlyn Mills; Mrs. Mae Peterson and Nancy by Bobbie Kreisher; Harvey Johnson and Mayor by Jamison Grime; Hugo Peabody by Drake Sommer; Gloria Rasputin by Pipper Peffley; Helen and Sad Girl by Abby Ries;  Alice by Meara McGee; Sad girl by Madison Paris; and News Reporters by Luke Friend and Kaylee Mills.
The Chorus included Katelyn Knox, Eliza Hale, Abby Ries, Courtney English, Madison Paris, Raegan Jacob, Meara McGee, Lainey Brigle, Luke Friend, and Kaylee Mills.
In this story about how a famous Elvis style singer (Conrad Birdie), who has been drafted to be in the army, is used by a business man as a publicity stunt, Freshmen Joel Saneholtz (the business man) and Ryder Brown (Conrad Birdie) really stepped up in their parts.
One would have expected seniors to play those two parts, but these boys were tremendous! They both developed their characters in ways that the audience quickly related to, and drew the rest of the cast along with them.
Hugo Peabody was terrific as the worried boyfriend and his efforts to keep his girlfriend Kim from dancing while Conrad Birdie sang were hilarious.
Tatum Grime as Rosie, Amanda Taylor as Kim MacAfee and Jada Uribes as Kim's mother all did lovely renditions with their solos.
Albert's mother, Mae Peterson, played whimsically by Bobbie Kreischer, brought the audience to laughter over and over with her comedic acting.
It was a wonderful way to spend an evening and congratulations to Montpelier Schools for an excellent production.
Rebecca can be reached at rebecca@thevillagereporter.com
---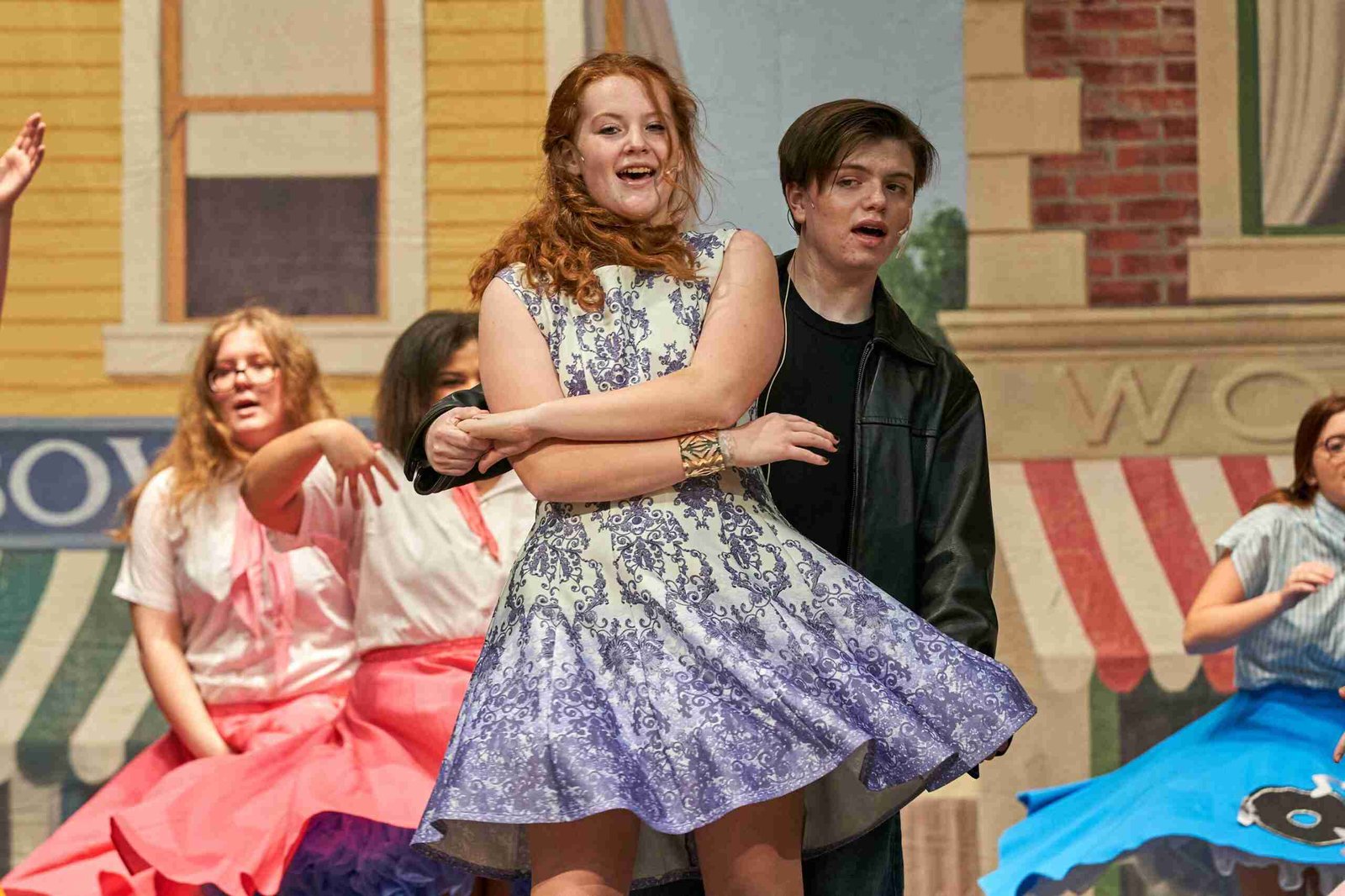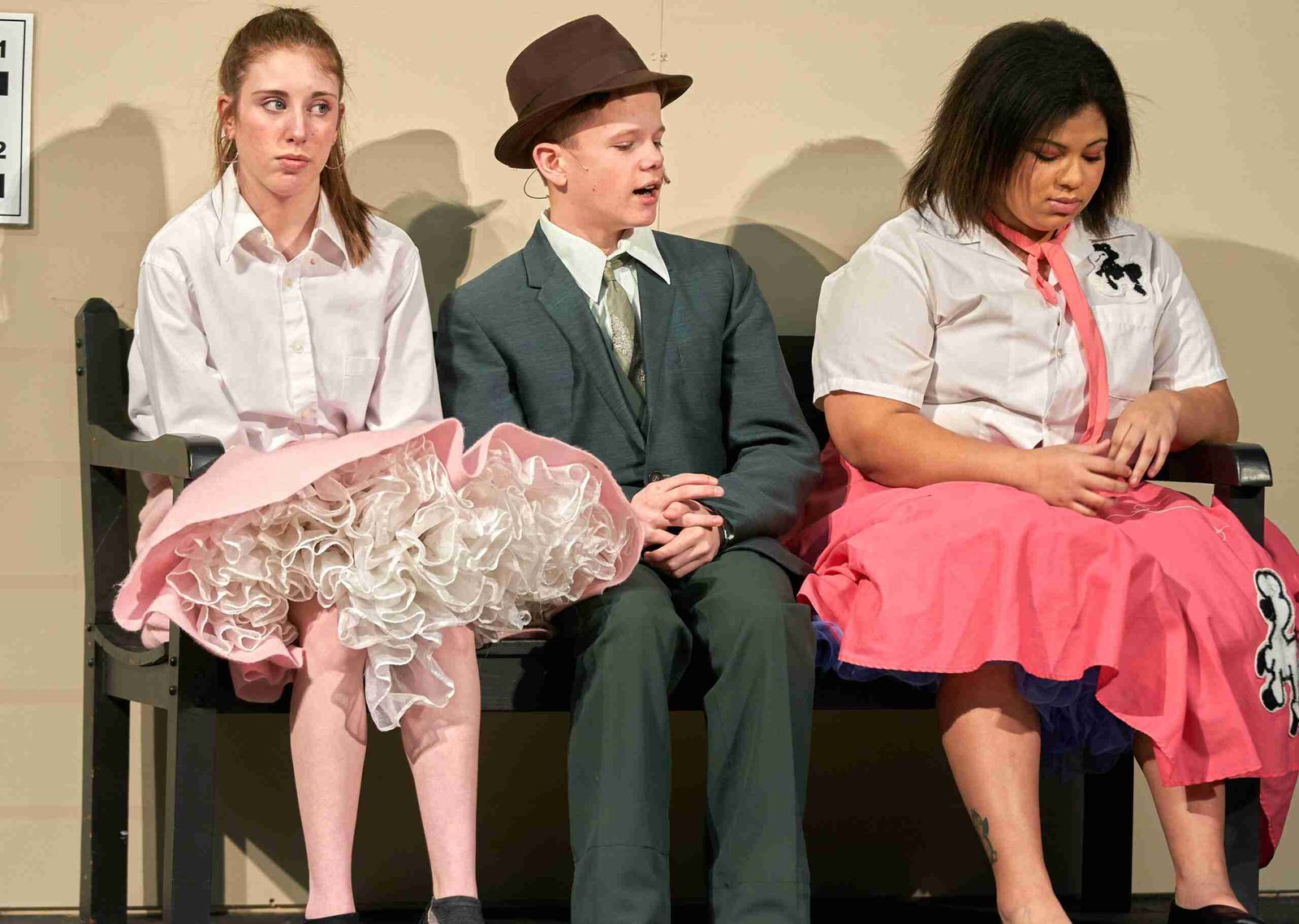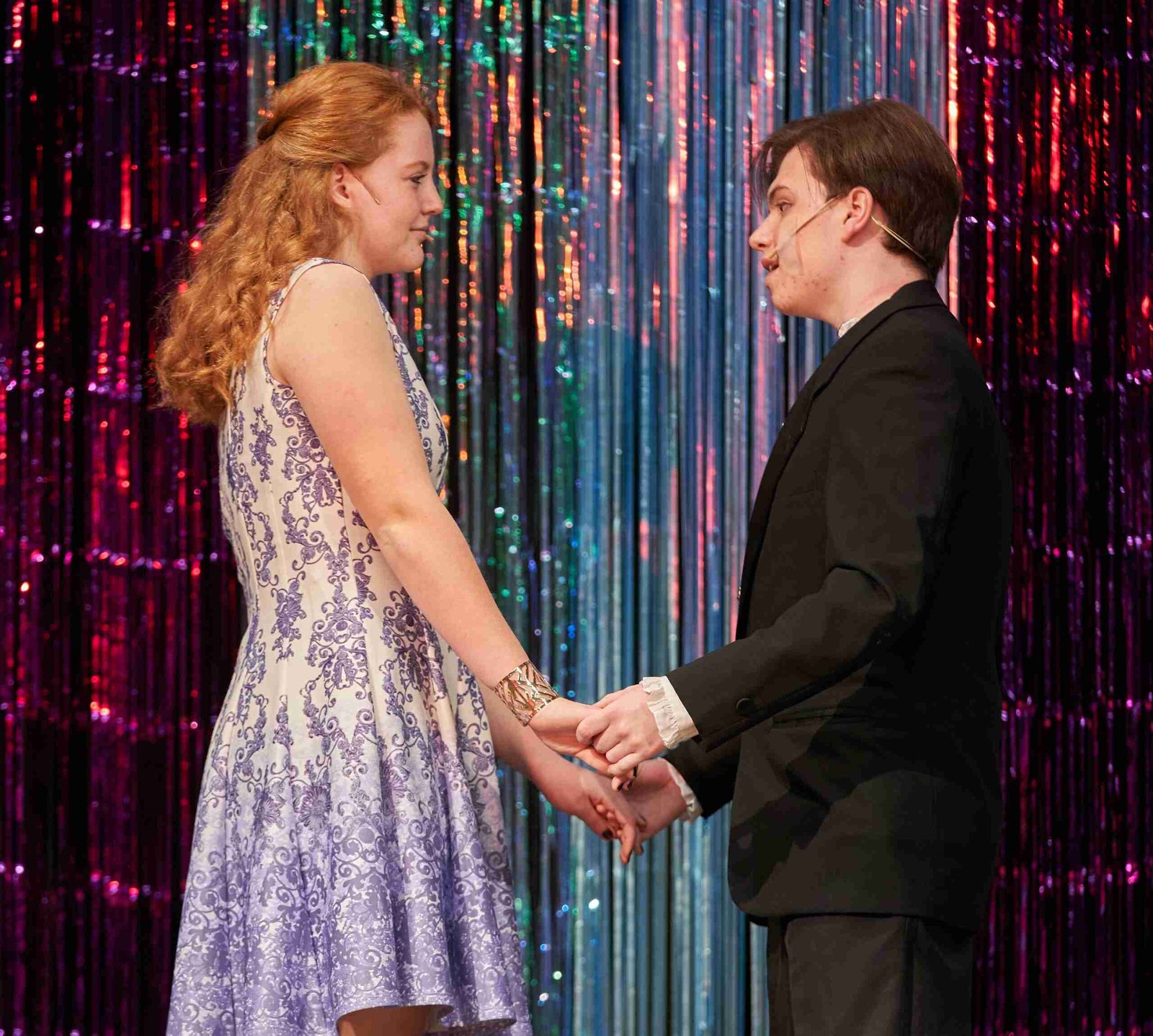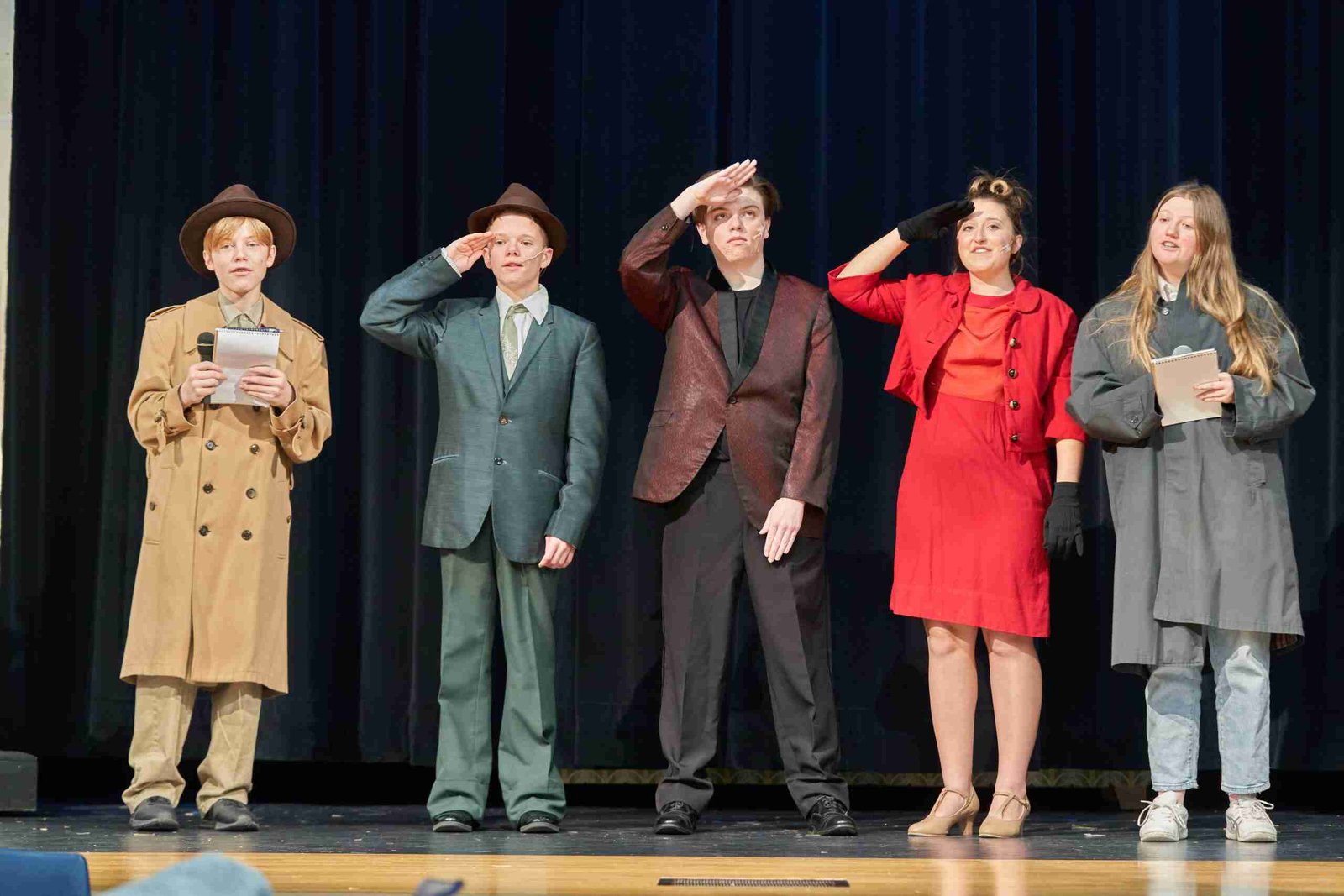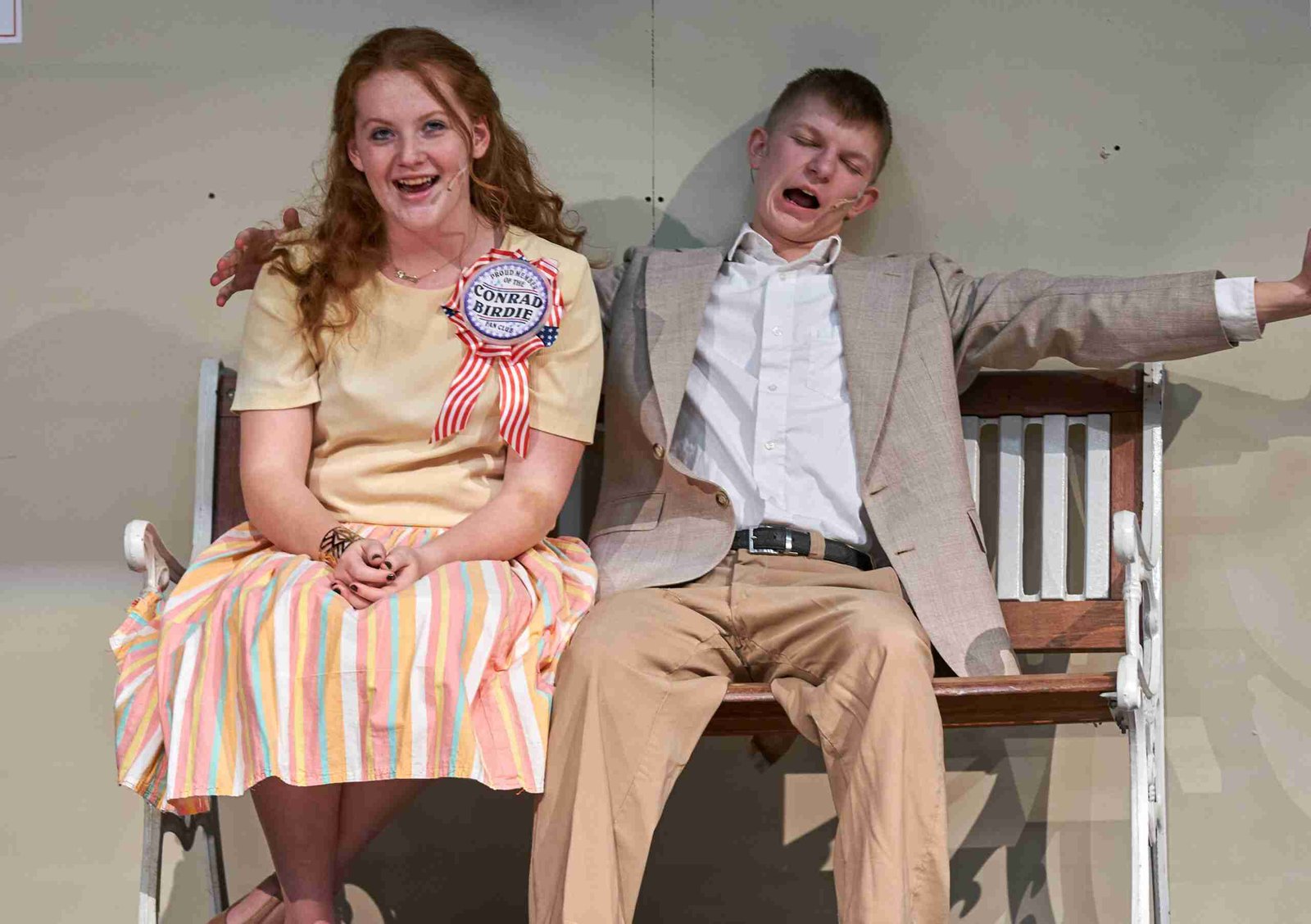 ---