---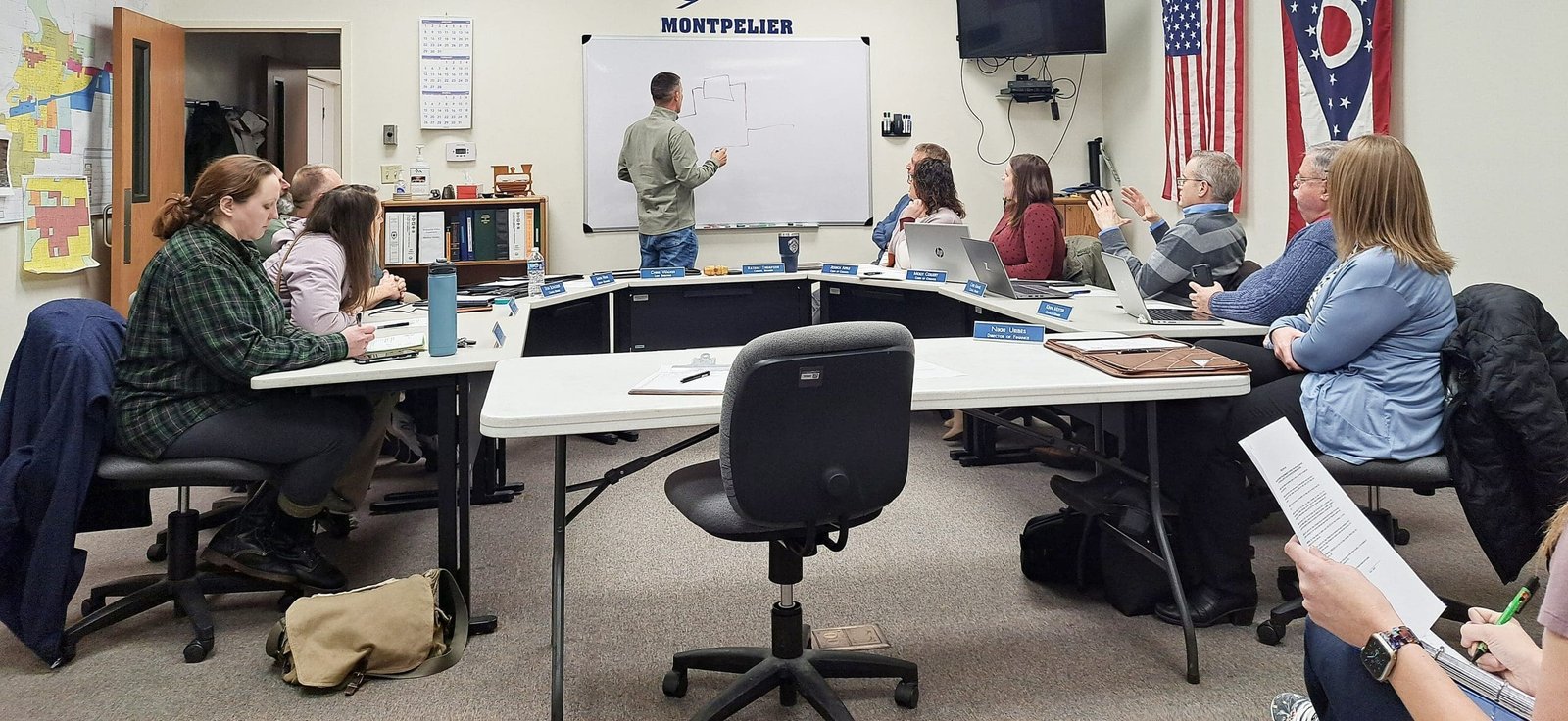 DETAILING WORK TO BE DONE … Village Manager Justin Houk demonstrates the necessity of a valve in the water distribution system. (PHOTO BY ANNA WOZNIAK, STAFF)
---
By: Anna Wozniak
The February 27, 2023 Village of Montpelier Council meeting started at 6 p.m. with a prayer and the pledge of allegiance.
Roll call was taken, and present were Nikki Uribes, Director of Finance; Councilor Kevin Motter; Council President Chris Kannel; Clerk of Council Molly Collert; Clerk of Council Jessica Apple; presiding Councilor Nathan Thompson; Law Director Chris Walker; Village Manager Justin Houk; Councilor Don Schlosser; Councilor Heather Freese; and Councilor Melissa Ewers.
---
Please login to view this news story.  Not currently a subscriber?  Obtain seven days of website access along with the current full color E-Edition (same as the print edition) for just $2.00.