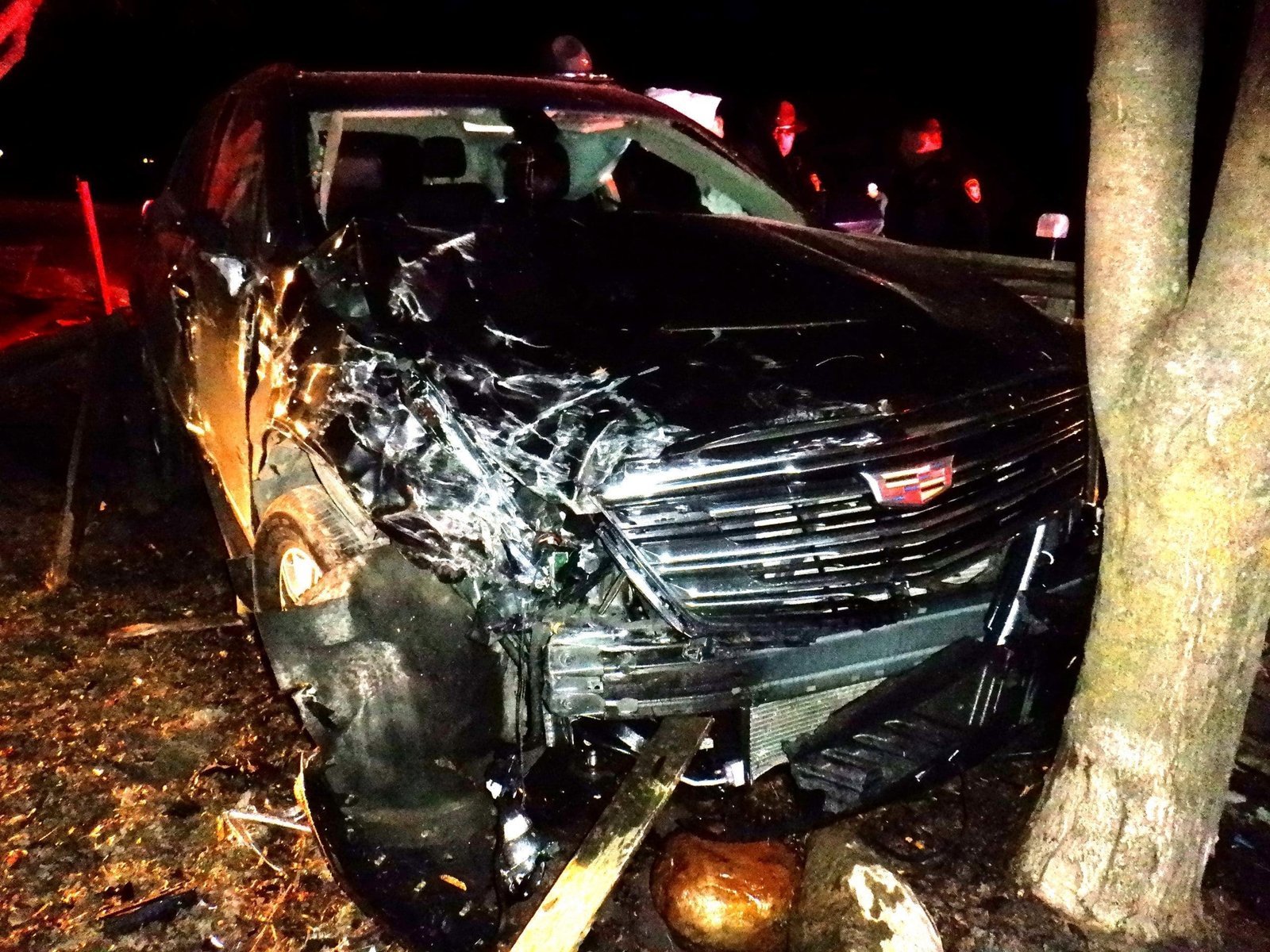 Millcreek Township – On January 14, 2023, at approximately 8:33PM, Williams County area law enforcement was notified by Indiana State Police of an eastbound motor vehicle pursuit involving a black 2019 Cadillac XT5 on US20 near the Ohio-Indiana State Line. Indiana State Police terminated their pursuit at the state line.
At approximately 8:37 PM, a trooper with the Defiance Post of the Ohio State Highway Patrol located the pursuit vehicle traveling at a high rate of speed on US20 near County Road 11. Ohio troopers attempted to initiate a traffic stop and a pursuit ensued which ended in a single vehicle crash on County Road 20/N west of US127.
The suspect exited the vehicle after the crash and fled on foot. After a physical altercation in a field east of US127, the suspect was taken into custody. Two officers sustained minor injuries from the physical altercation.
The suspect, Johnathan J. Merchant, age 32, of Fort Wayne, Indiana was charged with fleeing and eluding and assaulting a police office, both felonies. He was also charged with resisting arrest and operating a vehicle impaired, both misdemeanors.
He was incarcerated at the Corrections Center of Northwest Ohio (CCNO). The suspect has pending charges in Indiana.
The Defiance Post was assisted by the Williams County Sheriff's Office, Fulton County Sheriff's Office, West Unity Police Department, Pioneer Police Department, Mill Creek Fire Department and Williams County EMS.
The incident remains under investigation.
OHIO STATE HIGHWAY PATROL (Requested Press Release)
---