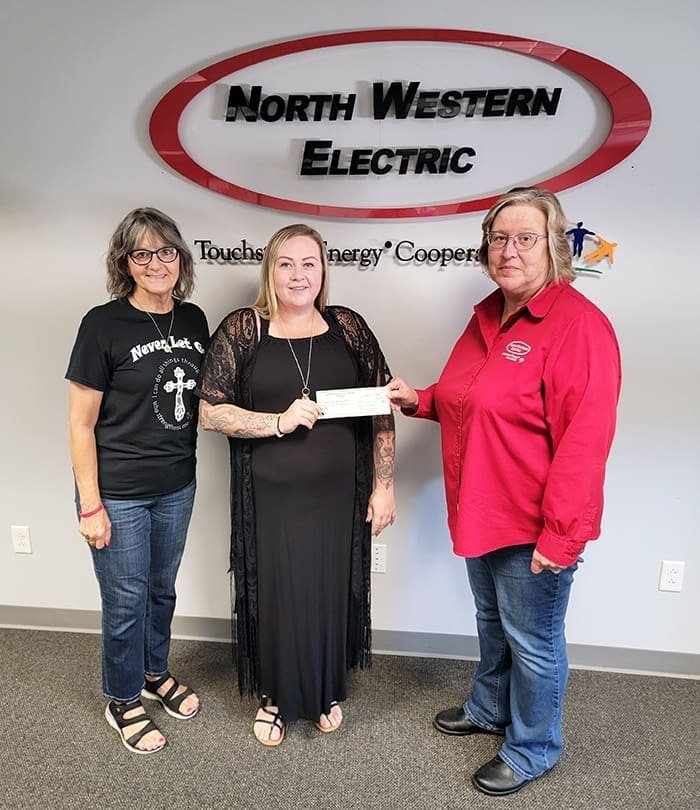 ---
Pearl Rakes, (right), Director of Marketing and Communications of North Western Electric, presented Never Let Go Ministries, Mary Juarez, founder, and Kayla Bates, board member for NLG, with a check in the amount of $500 from the Operation Round Up program.
The North Western Electric members make donations to the program by rounding up their bills, and those funds go to many selected different organizations who have filled out an application.
The recipients are carefully selected, and the donations are then made. These funds help to better our communities in many ways.
NLGM appreciates this donation and says it will be a great help to reach out to many people and their families who are, and have been, affected by substance abuse. North Western Electric members are appreciated for their help to our community!
---