FRIENDSHIP DAYS COMMITTEE … The Friendship Days Committee stands in front of the Pond at the Pettisville Park. (Left Back to Right) Jeff Lugeill, Justin Pursel, Tony Eash, Tim Slye, Nate Fox. (Front Left to Right) Kaitlyn Pursel, Lori Stuber, Gina Norr. (PHOTOS BY JACOB KESSLER, STAFF)
---
By: Jacob Kessler
The Park in Pettisville was packed throughout the weekend with community members there to celebrate friendship and the community spirit.
The Biannual event takes place to raise money for the park to pay for maintenance and improvements. It has been taking place every two years since 1978.
The event held different things to do on each day and took place Friday through Sunday. Friday visitors were able to have a family movie night, a Beef Brisket Dinner as well as other food vendors and were able to participate in a reverse raffle.
Saturday held a 5K Run, cornhole tourney, fishing derby, quilt auction, live music from Native Heart, and a performance from comedian Bob Smiley.
There was also a Pancake breakfast, Life Flight landing, and a Police Dog Demo from the Fulton County Sheriff's Department as well as a BB Gun Range and Archery Trailer brought by the Ohio Division of Wildlife.
Sunday led the visitors in a Community Worship Service that included a children's message.
Of course, each day there were also large inflatables for the children to enjoy. Lori Stuber is one of the committee members and said, "It's nice to give back to the community where I grew up and it's always nice to see the community come together."
A great turnout turned into a good day with lots of fun to be had. Jordan Skates is a volunteer with the Ohio Division of Wildlife.
"I am out today happy to share the sport. It's about conservation and not losing the sport of hunting, archery and fishing. Working with the children is a great way to make sure the sports aren't lost," Jordan said.
The children also got to see a K9 Demo put on by Deputy Jeremy Simon from the Fulton County Sheriff's Department.
The demonstration showed the kids scent work and let the children learn about the K9's and the training they take.
The Wauseon Fire Department was also there to talk to kids and let them see inside the Fire Truck. Life Flight also came and did a fly over before landing next to the park. Families were able to come up and talk to the flight crew and see inside the helicopter.
There were a lot of activities and events for the whole family to enjoy at the park. The event takes place every two years and will be back again in 2023.
Jacob can be reached at publisher@thevillagereporter.com
---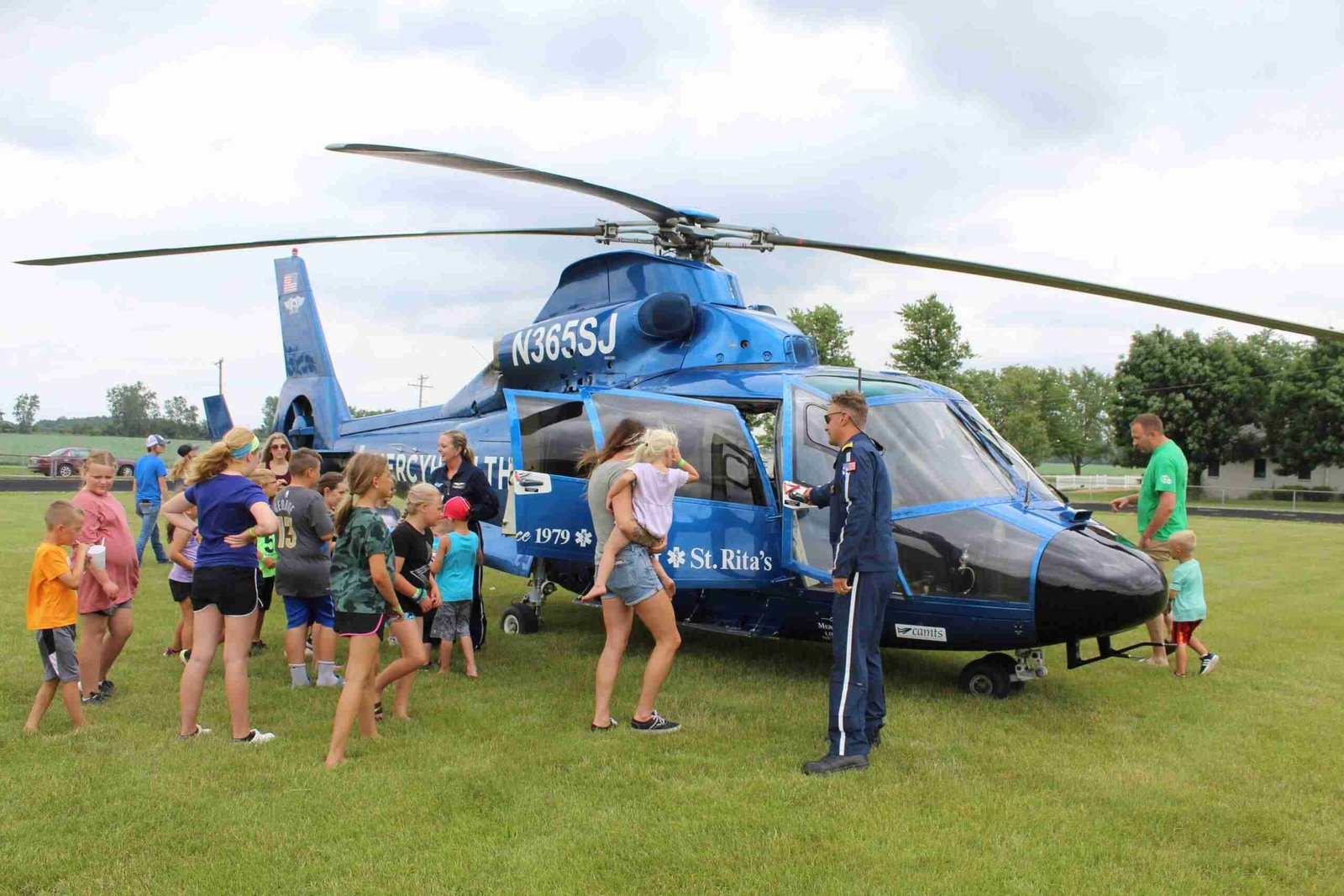 LIFE FLIGHT LANDED … Families were invited to come up and meet the flight crew on Life Flight. They were able to come up and view the inside and talk to the crew.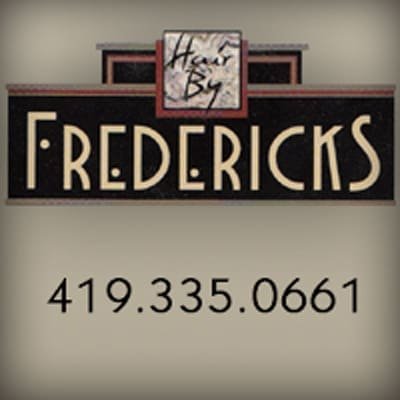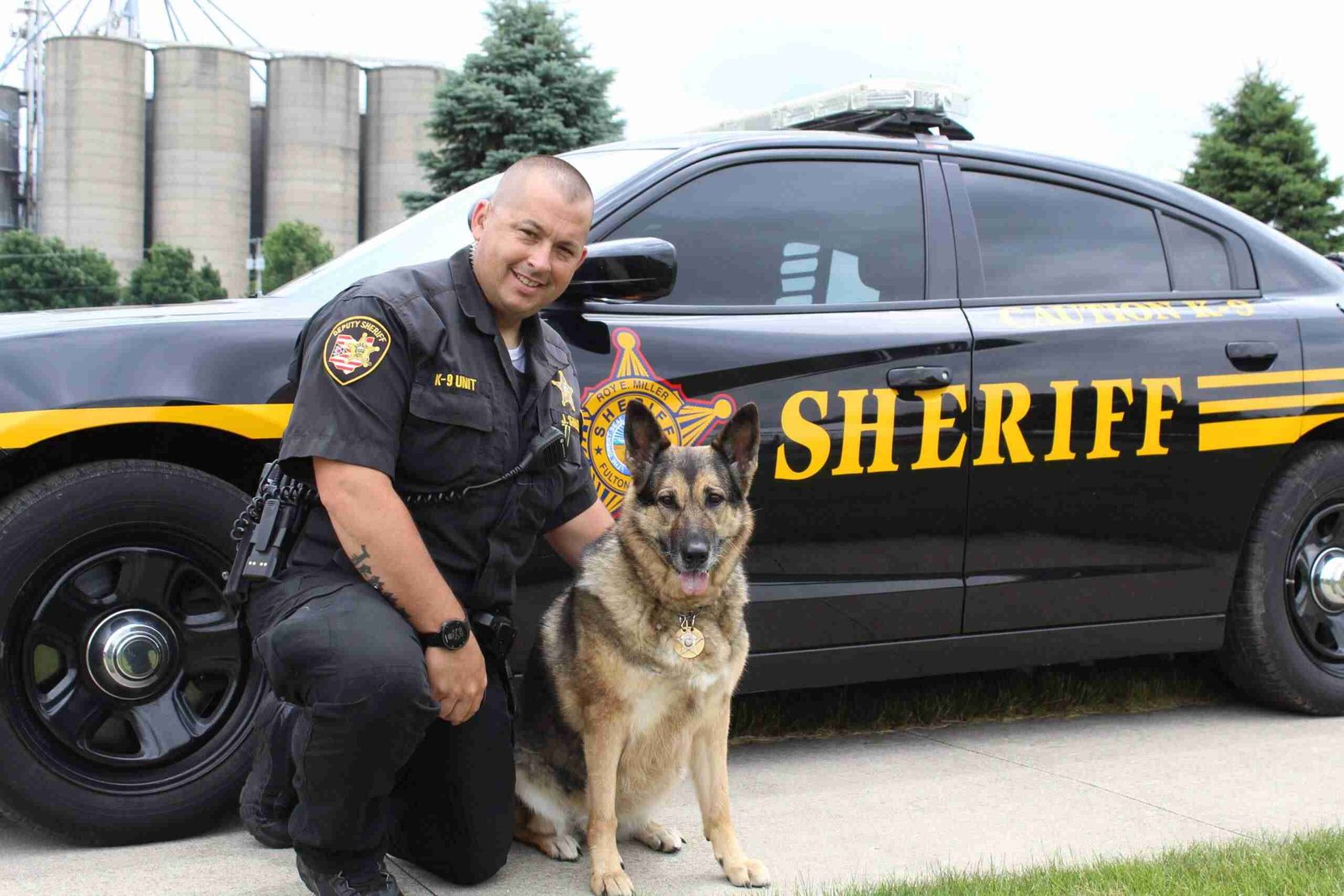 K9 DEPUTY … Deputy Jeremy Simon with K9 Maggie at the Pettisville Friendship Days. Deputy Simon and K9 Maggie showed the crowed how deputies do scent work with their K9's.
---