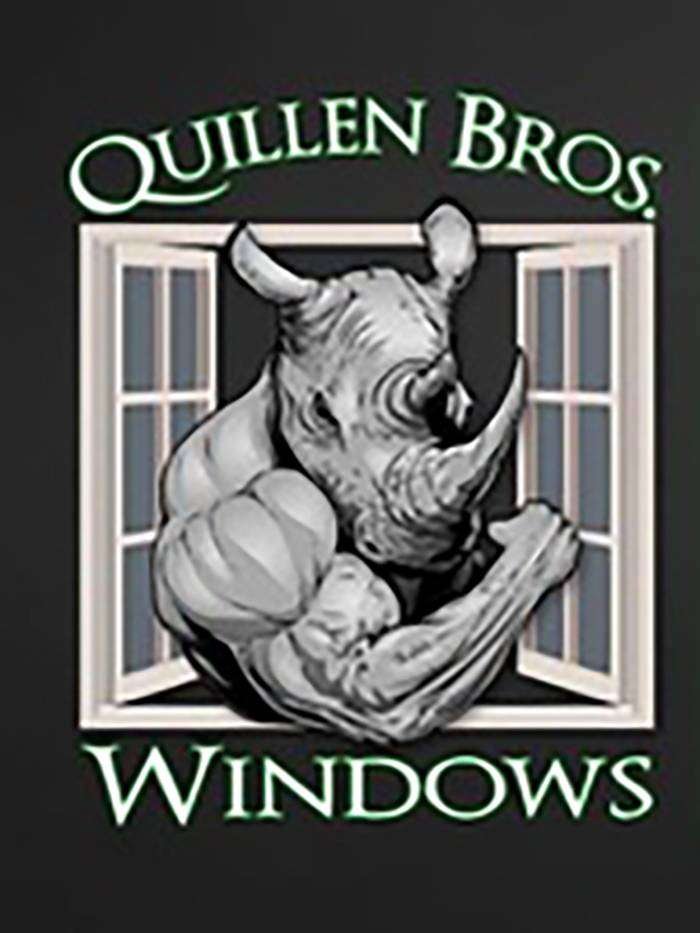 ---
By: Jennifer Ellison
As of June, 2021, local go-to for window and door installation, Quillen Brothers Inc. Has been officially purchased by Leaf Home Solutions, which is based out of Hudson, Ohio and is the leading direct-to-consumer provider for various solutions for homeowners in North America.
People in the Bryan area will likely be familiar with the Quillen Brothers brand name, which has served reliably across the entire tri-state area of Indiana, Ohio, and Michigan.
It's a pretty big change for the company, which has been in business since November of 1999 and has remained stationary at 677 N. Main Street since the day its doors first opened.
From the beginning, Veteran Robert V. Quillen, his brother, and his two sons have sought little else but to provide the very best in home installations which rely more on old-world craftsmanship in a variety of unique and warm designs to match just about any need.
As the demand for energy-saving windows and doors becomes more and more commonplace, Quillen Brothers have sought to meet the increasing clamor for better, less drafty entryways.
Leaf CEO Jeff Beck was interviewed about the acquisition of Quillen Brothers and he said, "Typically, we aim to grow our company organically and are generally very picky when it comes acquisitions."
Traits they look for in potential partner companies include long-standing reputations with the community, strong, capable teams and a sense of well-rounded health overall. Jeff said, "Quillen fit that bill perfectly."
It appears to be a good match for Leaf Home Solutions, who offer a choice selection of services including door and window installation, water testing and treatment, gutter protection, bathroom fixture installation, and much more, services over a hundred different locations across the country.
And despite the challenges of the still-ongoing pandemic, Leaf Home Solutions has only continued to thrive, reporting a momentous growth of 80% during 2020.
By purchasing Quillen Brothers, Leaf Home Solutions hopes to continue this growth in a steady trajectory by increasing the number of opportunities and services for their customers.
Robert Quillen expressed excitement over the new partnership, which was proposed around January of this year. When interviewed, he said, "It was very important to us to partner with a company that was already in the industry."
He mentioned having been approached by four other companies within the last three years. But each time, it just never felt like the right time to agree.
"Something prevented me all four times, going that direction, but when they [Leaf] reached out to me, I met their people, they met my people, I went to their corporate office, I just felt like there was something, their core values were in line with my core values, they're just going to take us to the next level. I couldn't do it by myself."
Leaf Home Solutions possesses developments in IT and technology on a higher level than Quillen Brothers possessed on their own, a fact which President Robert Quillen was quite happy about.
In the interest of future stability and success for both the community and the company, Robert said, "Wanting to provide a secure future for our customers and employees, I feel Leaf has opened the door to unlimited possibilities."
With the purchase of Quillen Brothers this year, this makes the fifth direct-to-consumer business Leaf Home Solutions has acquired. Naturally, some loyal customers and supporters around the area will likely show some concern over the transfer of leadership.
However, the community should be pleased to know that very little is going to change at all. Quillen Brothers will be moved to the Northeast Ohio Headquarters of Leaf Home Solutions to largely continue operations on its own, elevated by the more advanced technology provided by Leaf. Jeff said.
"The employees in the community, the fantastic customer service, and the responsiveness isn't going anywhere." And he's exactly right, as confirmed by Bob Quillen himself, who said, "The name stays the same, the product stays the same, the warranty stays the same, it's business as usual."
Bob feels that the community should be just as excited for the change as he is, and he's confident the company is only going to climb from here, since Leaf plans to double the employee roster over the next year, effectively skyrocketing the amount of business the company can handle.
Bob himself is excited for this next chapter of his life, as the partnership frees up his time to pursue other ventures and interests related to his passion work.
Bob plans to continue training people in the industry and with the time freed up from the transition, he hopes to travel and speak more frequently about the industry he's dedicated his life to.
"My next adventure, all the people stay, I'm just being phased out. I've already taken on a role within their corporation to be a teacher and a trainer and a speaker for them."
Loyal customers will still have access to the goods and services offered by Quillen Brothers, enhanced by plans to improve the selection of goods and services with a more streamlined process to make transactions more efficient for both company and consumer.
Quillen Brothers, with the added help of Leaf Home Solutions' well-known national image, seems to be on the path toward a bright future with many more decades to come.
Most of all, the company will continue to uphold its slogan to even better standards: new world technology, old fashioned belief system, and the people who have supported the Quillen Brothers for this long can only expect more great things to come.
Jennifer can be reached at publisher@thevillagereporter.com
---