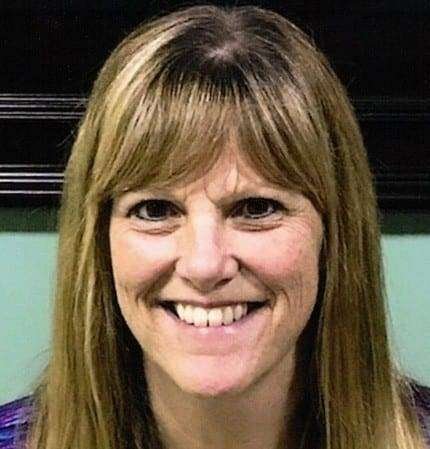 Rebecca L. Strauss, age 49, of Delta, after a courageous battle with cancer and her family by her side, passed away early Saturday morning, October 6, 2018 at Ebeid Hospice in Toledo.  She was born in Wauseon on June 21, 1969 to Robert Clingaman and Nancy (Gilders) Clingaman, who both survive.
Becky graduated from Delta High School in 1987.  On October 18, 2008 she married Jon Strauss and together raised three daughters; Kallie, Mallorie and Madison.
Becky was an accountant working alongside her mother at Clingaman Accounting in Delta.  She was a faithful member of the Delta Church of Christ and a 4-H advisor for 5 years.  Becky enjoyed traveling, cooking and landscaping.  She will always be remembered as a hard worker, but most of all as a loving mother, wife and daughter.
Along with her husband, Jon; parents, Bob and Nancy Clingaman; daughters, Kallie, Mallorie and Madison Strauss; she is loved and survived by her brother, Robert D. (Melissa) Clingaman; father-in-law and mother-in-law, William (Sara) Strauss; loving nieces, nephews and many friends.
Friends will be received from 2:00 – 8:00 PM on Tuesday, October 9, 2018 at the Delta Church of Christ, 500 Providence St., Delta, Ohio 43515.  A funeral service celebrating Becky's life will be held at 11:00 AM on Wednesday, October 10, 2018 also at the church.  Pastor David Underwood will be officiating.
In lieu of flowers, those wishing a show of sympathy are asked to consider contributions to Ebeid Hospice Residence, 5340 Harroun Rd., Sylvania, Ohio 43560 or the Delta Church of Christ in her memory.  Arrangements are entrusted to Barnes Funeral Chapel, 5825 St Hwy 109 in Delta.
Online condolences may be sent to the family through our website at www.barnesfuneralchapel.com.
---