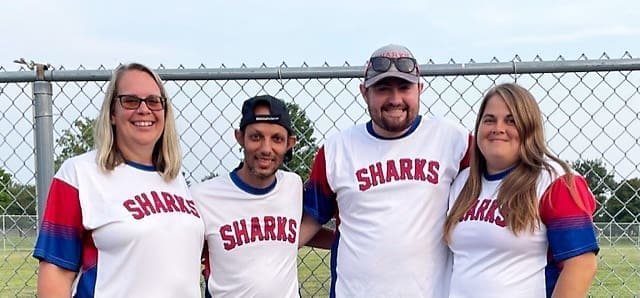 ---
– Bryan, OH – Thanks to The Hometown Foundation, Special Olympics Ohio is thrilled to announce that two of its athletes will be headed to the 2023 Dream Ride Experience at the Farmington Polo Club, August 25 – 27, in Cheshire, CT.
Dream Riders and Williams County athletes, Alex Miller, and Dan Ball, will join their Local Coordinator, Angela Luke and longtime coach, Beth Votaw, on this amazing journey.
The Dream Ride Experience is The Hometown Foundation's signature fundraising event which aims to promote inclusivity, celebrate the accomplishments of our Dream Riders, and provide a fun-filled event for the entire community!
More than 15,000 guests are expected to attend, including 500 Dream Riders from 33 different states and five countries, including Australia, St. Kitts, Nevis, Great Britain, and Ireland.
The Dream Ride Experience which started in 2002 has become a year-round movement – all in honor of the Dream Riders, who are individuals with intellectual or developmental disabilities or those in need.
Dream Riders enjoy all that the Dream Ride Experience has to offer, with the Dream Cruise as the highlight on Saturday, August 26.
Dream Riders are paired up with auto enthusiasts who open the doors of their exotic or classic cars for a 12- mile scenic drive through the Farmington Valley before returning to a red-carpet entrance and celebration.
The event also includes a 40-mile police-escorted motorcycle ride through the Connecticut countryside and other experiences including: Live entertainment/music, Police K9 Challenge & Demonstration, Firefighter Chili Cook-Off, The Dream Show – showcasing exotic cars from Ferrari, McLaren, Jaguar, Koenigsegg, Pagani, Lamborghini, Aston Martin, Apollo, and De Tomaso and many more.
---