---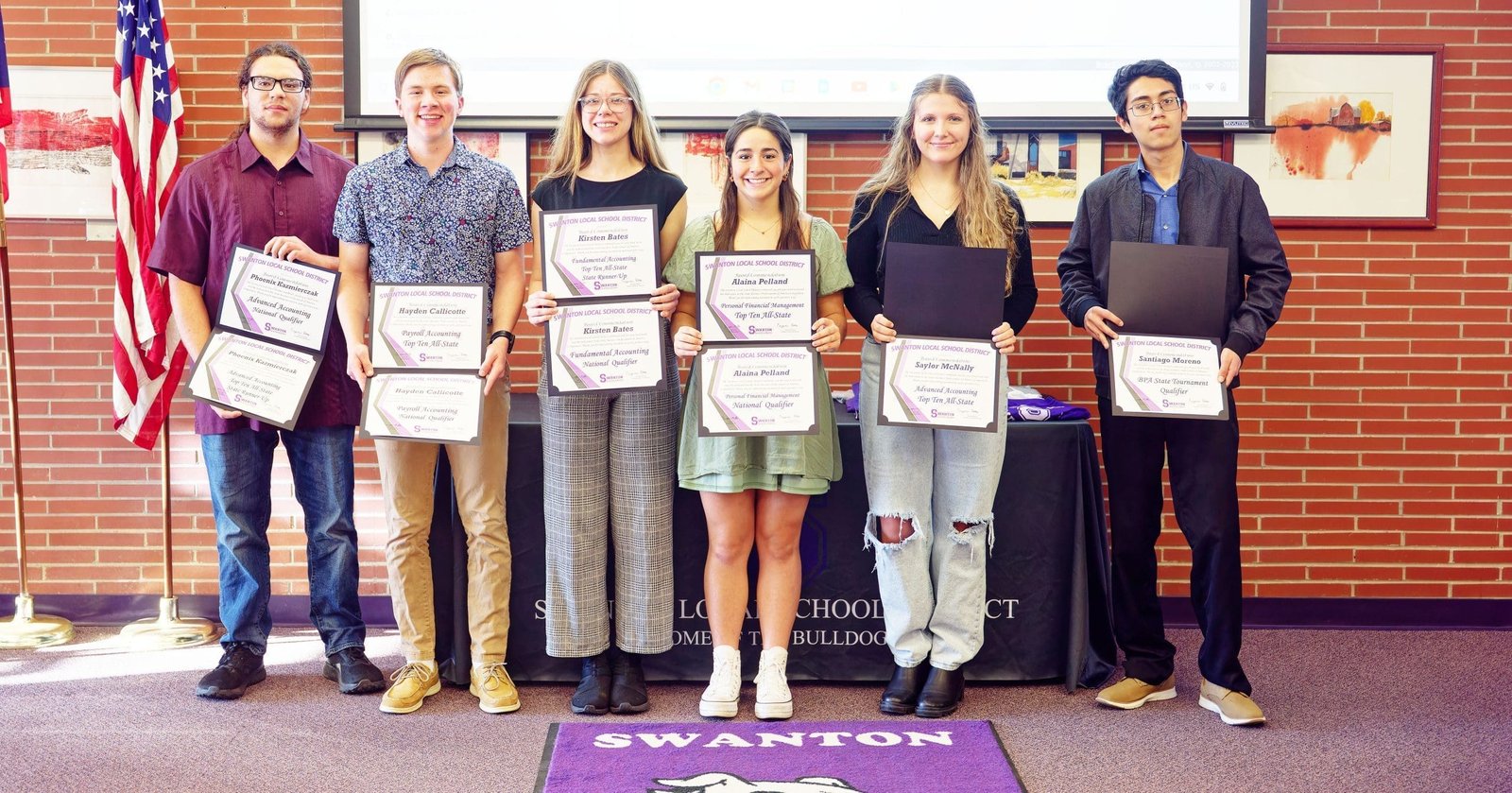 BPA RECOGNITION … Students received recognition for their achievements while competing in the Business Professionals of America State Competition. Pictured are:Phoenix Kazmierczak, Hayden Callicotte, Kirsten Bates, Alaina Pelland, Saylor NcNally, and Santiago Moreno. (PHOTO BY JAC OB KESSLER, STAFF)
---
By: Jacob Kessler
The Swanton Board of Education held their meeting on Wednesday, April 13th. The meeting began at 6:30 p.m. with the Pledge of Allegiance.
The current agenda was then adopted before the board moved to recognize BPA (Business Professionals of America) Top-Ten All-State and National Qualifiers for Swanton.
---
Please login to view this news story.  Not currently a subscriber?  Obtain seven days of website access along with the current full color E-Edition (same as the print edition) for just $2.00.