---
By: Jeremy Scott
The COVID pandemic has changed the landscape of this country in many ways.  In order to keep many institutions and activities going, changes needed to be implemented.  Swanton High School's Theatre Department is no exception.
After performing annual school musicals for over 20 years, the district was unable to put on a production last year.  This year, the show went on, but with one major change.  Instead of performing a musical, the school decided to put on a play.  Three plays in fact.
The first play, titled "Check Please" by Jonathan Rand was a great start to the show.  Centering on two people, played by Avril Roberts and Kaden Curtis, as they navigate a series of terrible dates.
The two normal people enter into several dates with very interesting characters.  From mimes and wild sports fans to a gay actor trying to get into a straight character and a young child, the Act provided quite a few laughs.
Brier Cook, Aricka and Averie Lutz, Trenton Keiser, Macie Rochelle, Bryce Marvin, Frankie Nelson, Harry Pancoast, Trent Weigel, Bailey Arnold, Ethan Bonifas, and Jayden Hendricks, all play the quirky dates.
The next play, titles "10 Ways to Survive a Zombie Apocalypse" by Don Zolidis plays out like the worst Public Service Announcement ever conceived.  Narrated by Brier Cook and Saylor McNally, the duo gives ten different ways to survive zombies.
Some make sense, such as running and overwhelming them using firepower. Other methods are rather silly, such as Kung Fu and Romancing the Zombies. All the scenarios play out rather funny, and usually ended in the demise of one of the 2 sets of survivors.
Jayden Hendricks, Blaine Pawlowicz, Conner Cass, and Jasmin Kenzie play one set of survivors while Megan Haselman, Aedan Kirtz, Reese Oberheim, and Julianne Holtsberry played the other set of survivors.
This part of the show was ridiculously silly and fun to watch as the survivors tried, and usually failed to keep the zombies from eating their brains.
The final Act "Check Please Take 2" by Jonathan Rand was a sequel to the first Act of the night.  We see Avril Roberts and Kaden Curtis reprise their roles and after speaking with their friends, played by Ava Bond and Josh Vance, they return to the dating pool with a series of other terrible dates.
This time ranging from a Pirate to a vapid professional.  This Act was just as funny as the first with the bad dates being played by Emma Crow, Reese Oberheim, Marlee Purdy, Zeth Zawodni, Alaina Pelland, Sydney Ruiz, Lathan Pawlowicz, Mika Levin, and Garrett Swank.
Kudos to Director Julie Zedlitz for stepping out of her comfort zone and putting on a show different from the normal faire that is presented by Swanton.  She put on a very funny show that was truly enjoyable during these trying times.
Jeremy can be reached at publisher@thevillagereporter.com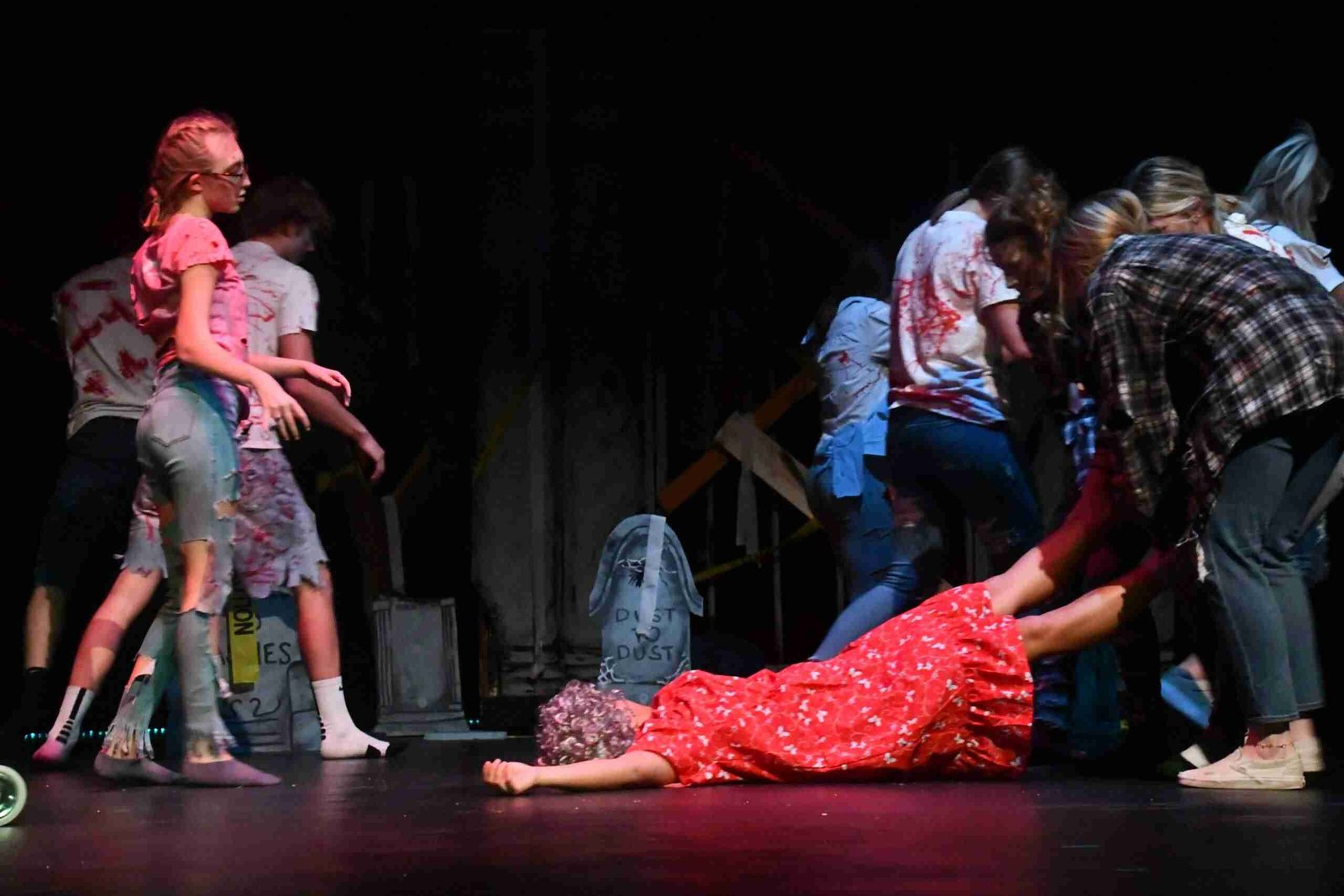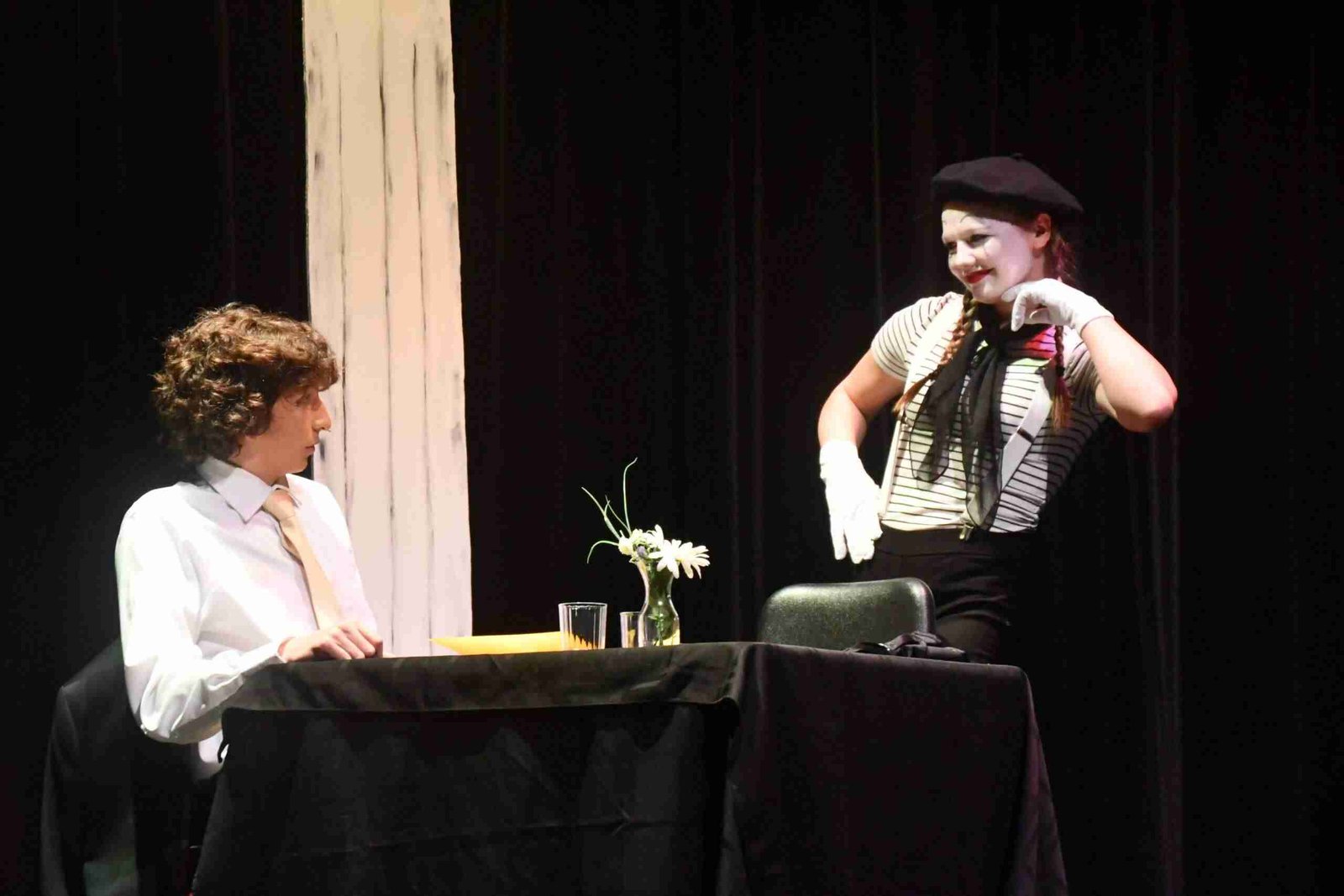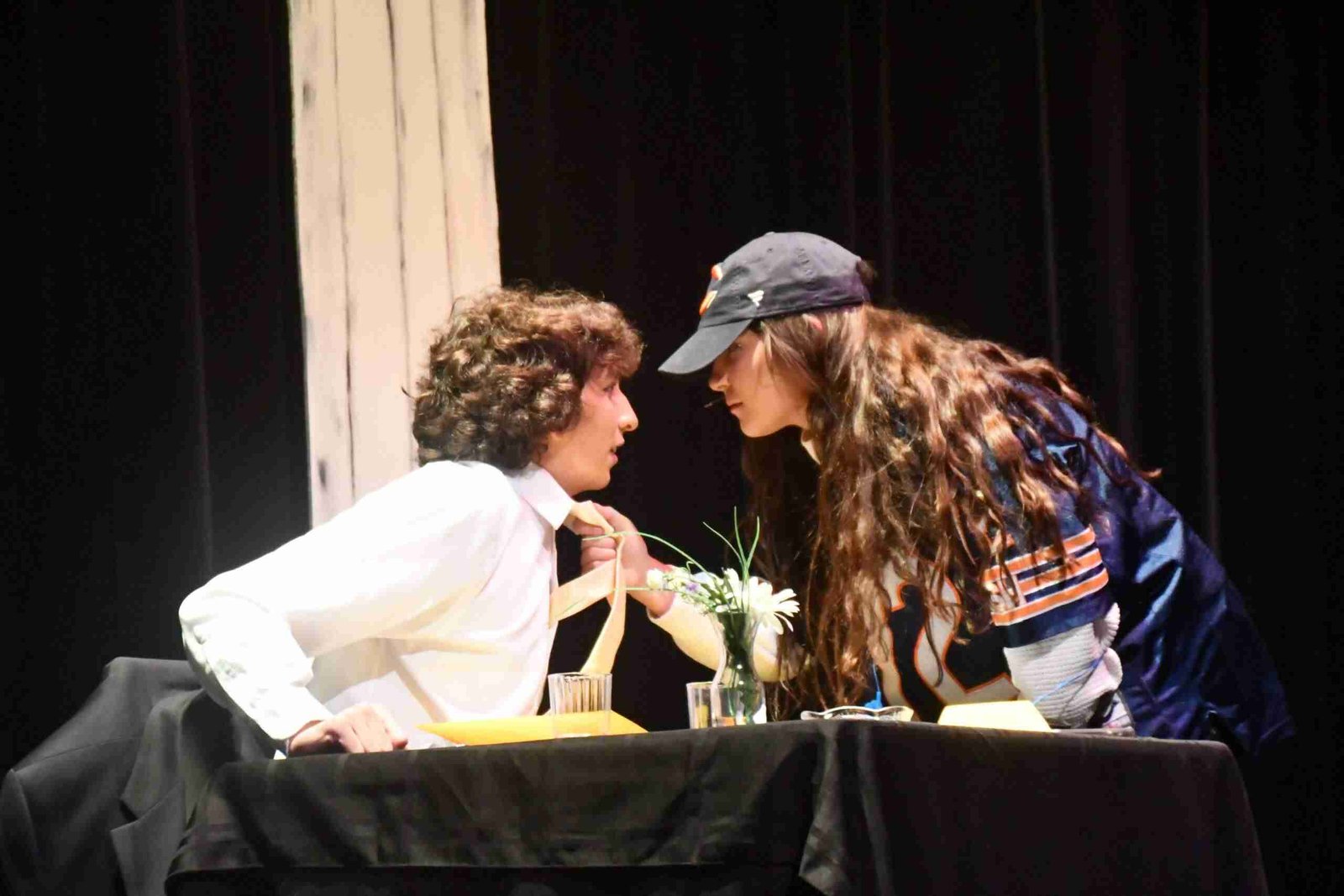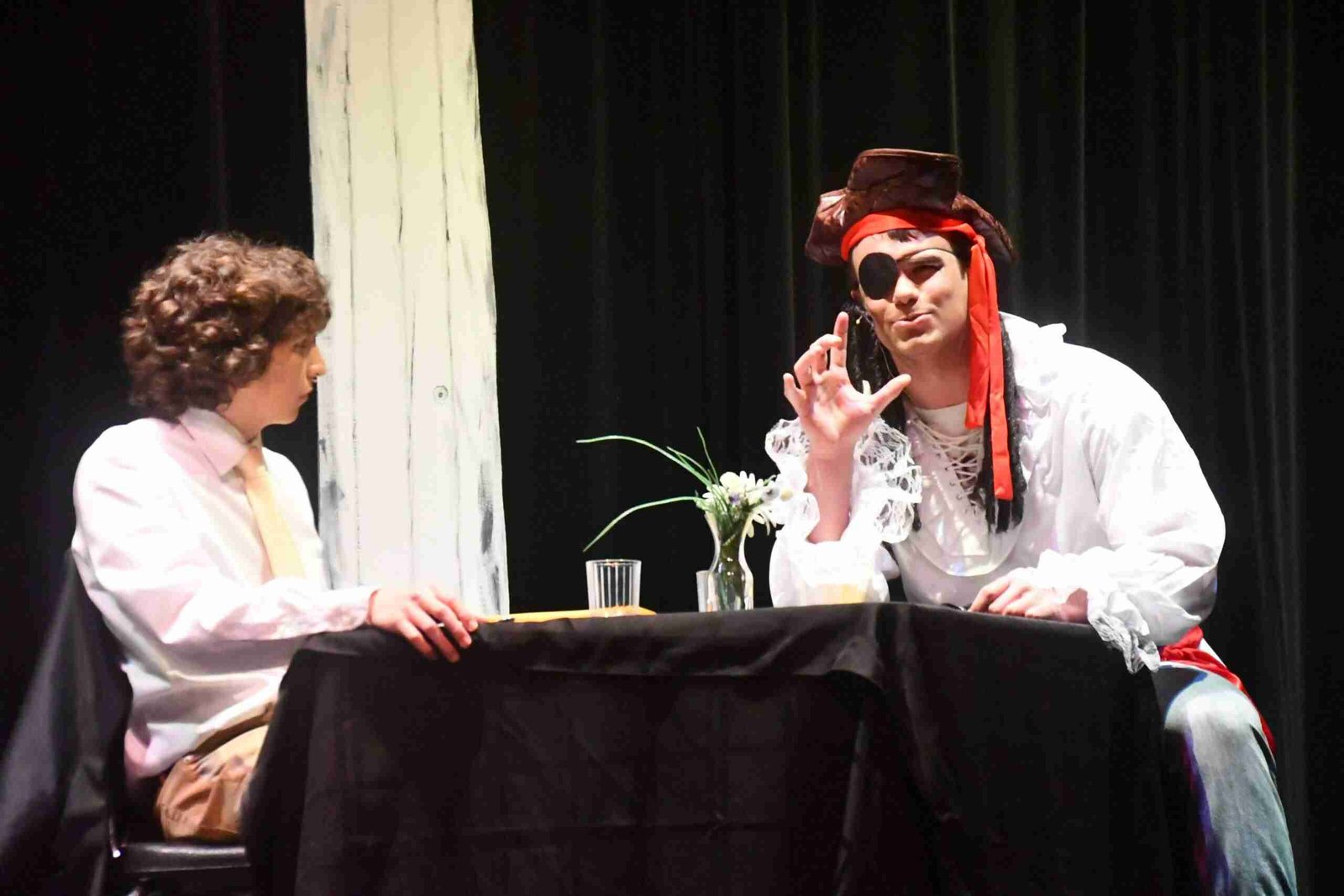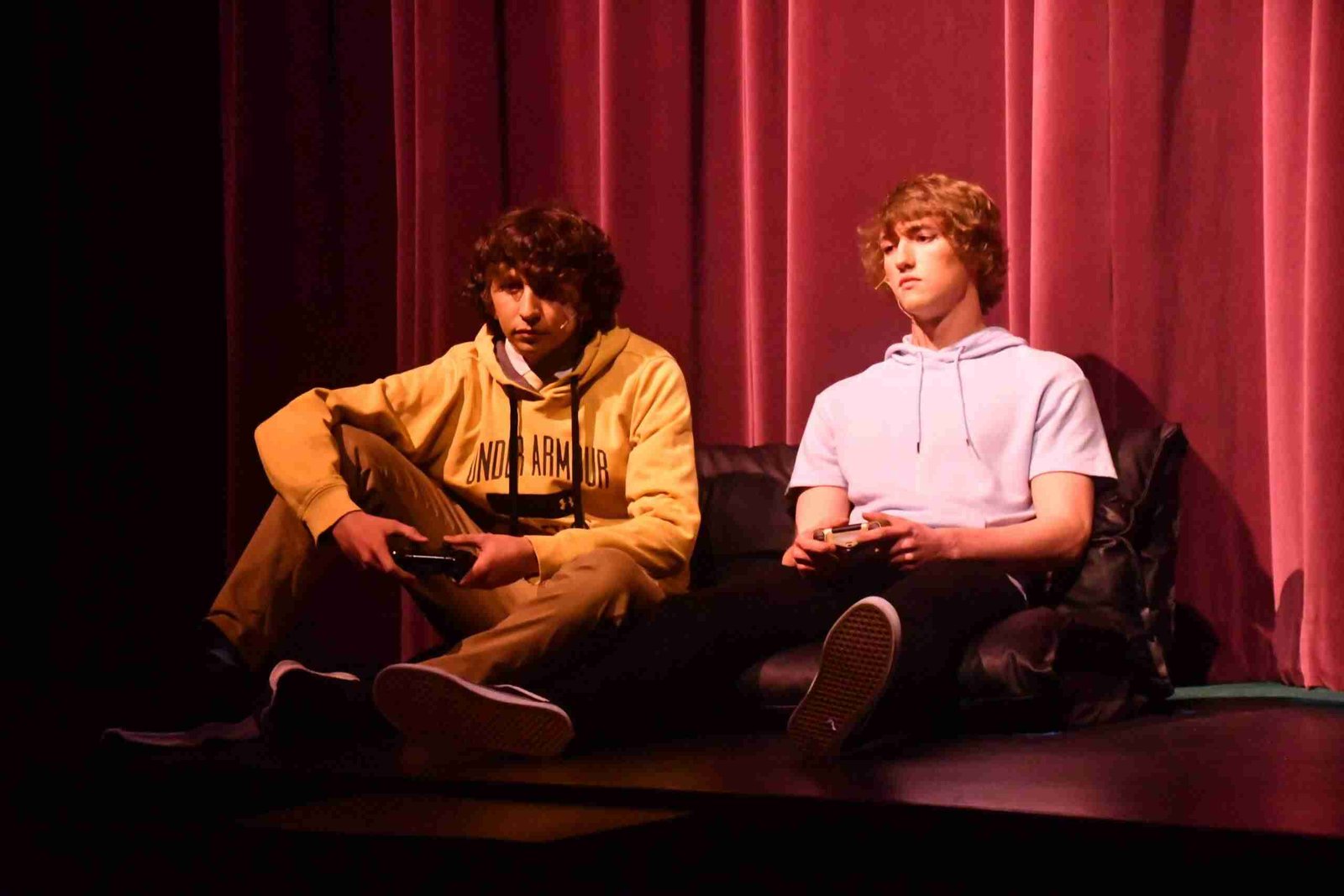 (PHOTOS BY ANGI SCOTT, STAFF)
---