---
By: Renea Kessler
THE VILLAGE REPORTER
Village of Fayette residents celebrated their second annual Fall Festival on Saturday, September 23rd  with approximately 500 people in attendance. The festivities were held downtown at the Opera House from 11 a.m. to 4 p.m.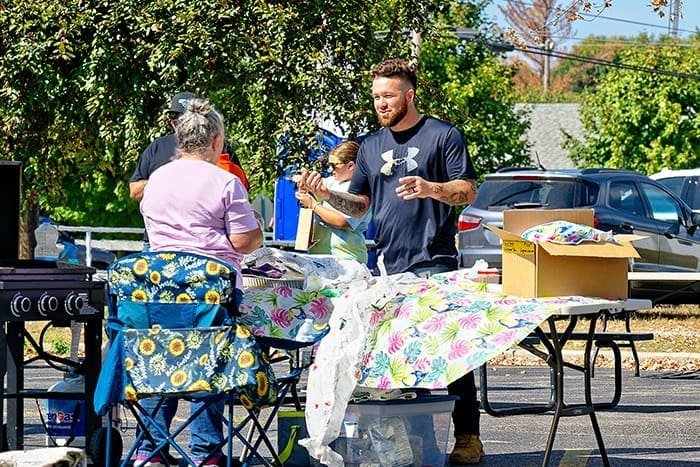 ---
The festival included a car show, craft show, chili cook off, kids' activities, cutest pet contest, pie baking contest, carved pumpkin contest, and a scarecrow contest.
The Fayette Fire Department held a chicken BBQ where there was cider, hotdogs, and popcorn available.
---
Individuals attending the event expressed their happiness with the return of the event, with event organizer Brittany Theis expressing her excitement as well. "
I'm hoping for another great turnout. I have five chili cook off entries and there's quite a few pie entries. I'm excited for the new carved pumpkin contest," said Brittany Theis.
Renea can be reached at renea@thevillagereporter.com
---