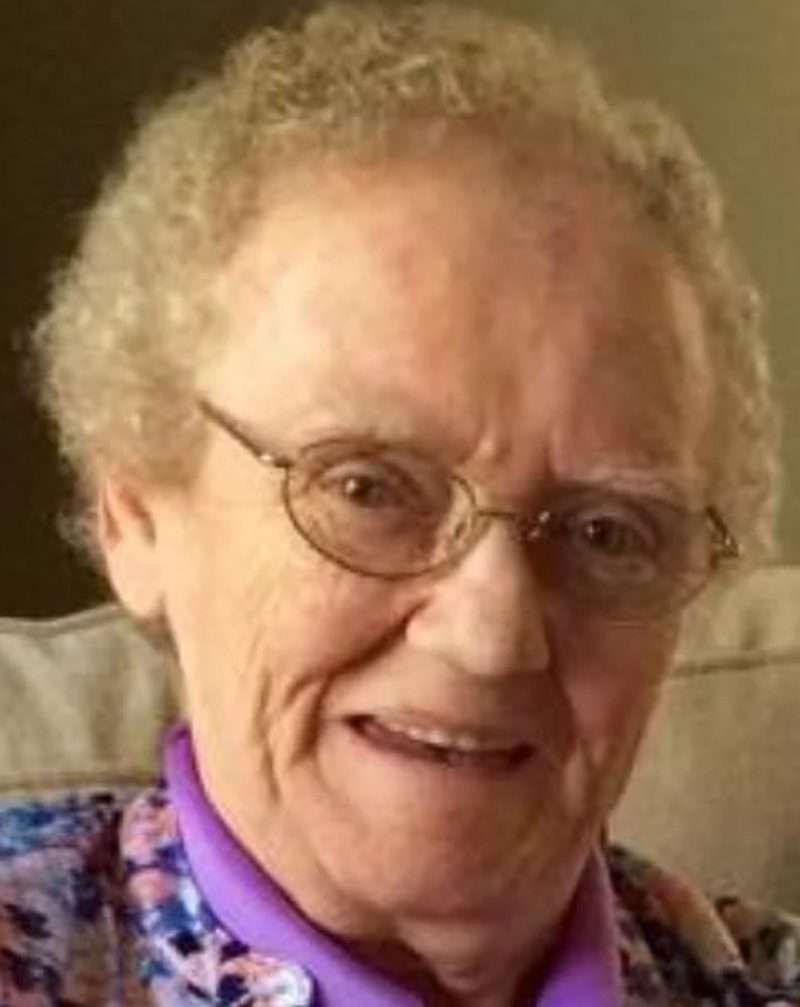 Virginia L "Lucy" Avery, age 85, of Bryan, Ohio, passed away on Saturday, December 18, 2021, at her home. Lucy was a bus driver for Bryan City Schools for 26 years. Mrs. Avery was a member of First Baptist Church in Bryan.
Virginia was born on August 26, 1936, in Maynard, Arkansas, the daughter of Thomas and Opal (Sammons) Ingram.  She married James L. Avery on September 29, 1956 in Chicago, Illinois, and he survives.
Lucy is also survived by her children, Thomas (Debra) Avery, of Merrillville, Indiana, Anna (Brad) Distel, of Bryan, Robert (Cindy) Avery, of Mooresville, Indiana and Linda (Mike) Robinson, of Milford, Michigan; ten grandchildren and eight great grandchildren. She was preceded in death by her parents.
Visitation will be held on Thursday, December 23, 2021, from 12:00-2:00 P.M. in the First Baptist Church, 925 East Fountain Grove Drive, Bryan.  Services will follow at 2:00 P.M. in the church with Pastor John MacFarlane officiating.  Burial will follow in Fountain Grove Cemetery.  Krill Funeral Home, 860 West Mulberry Street, Bryan has been entrusted with her services.
In lieu of flowers, memorials are requested to First Baptist Church, 925 East Fountain Grove Drive, Bryan or NAMI Four County, Ohio, PO Box 51, Ridgeville Corners, OH 43555.
To sign the online register or to send condolences, please visit www.krillfuneralservice.com.
---