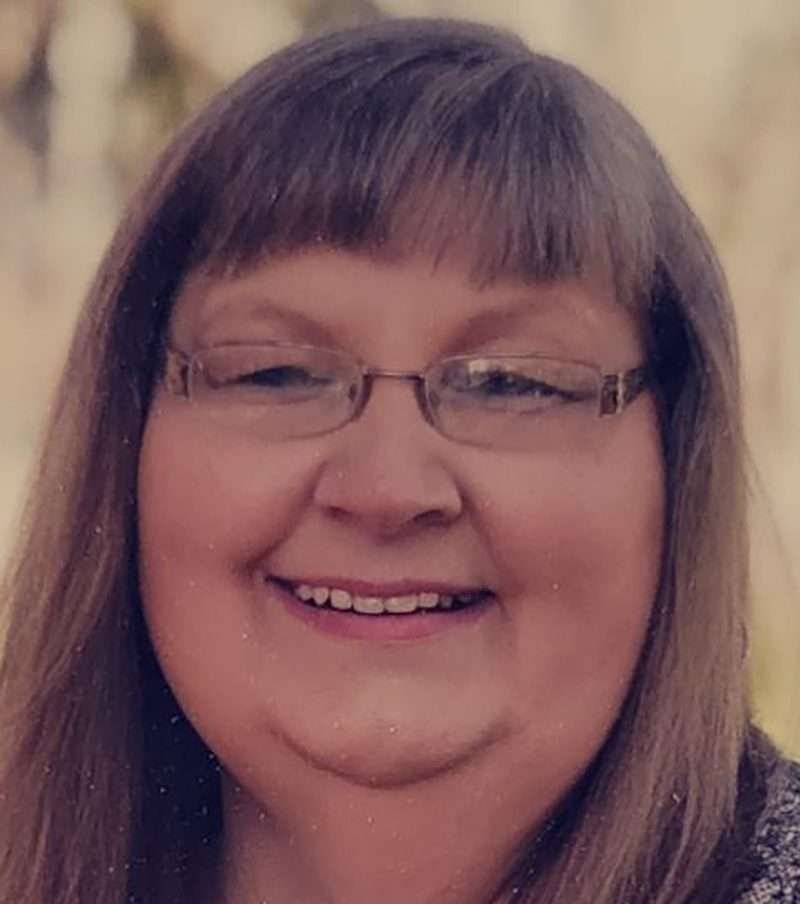 Newauna "Wanie" Janell (Harvey) Echler was born on December 23, 1960, to Rev. Walter Olan and Janice (Montgomery) Harvey.
December 15, 2021, Newauna went home to be with her Lord in Heaven and was greeted by Jesus, her Dad and many family members.
Newauna's faith was an essential part of her life. She was raised in a Christian home and started singing at an early age with her family.
This led to her serving God in many capacities. Newauna was blessed with an exquisite singing voice, sharing her music at many churches, funerals and weddings over the years.
Being raised at Point Rock Church of the Nazarene and married to her husband on November 12, 1982 this was always home. She also loved her Montpelier First Church of the Nazarene family.
Most of Newauna's school years were at Alexander Schools, finishing and graduating from Oak Hill High School. She attended Northwest State to earn her nursing degree.
Newauna spent most of her nursing career at Evergreen Manor in Montpelier, Ohio. She voiced many times how much she loved Evergreen. Newauna showed her compassion to others thru her Christian faith and nursing.
Her Cherished blessings were her family, singing with her family, taking care of people, and working in her Church.
Newauna is survived by her mother Janice Harvey, her beloved husband and soul mate of 39 years David Echler. Two sibling's sister Bonita (Randy) Hughes of South Webster, Ohio and brother Geron (Angie) Harvey of Albany, Ohio. Dave and Newauna had two children daughter Brandi Echler of Milwaukee, Wisconsin, and son David Echler Jr of Montpelier, Ohio. Two granddaughters Alexandra (Ali) Echler (Fiancé Justin Harding) and Ami Mathias both of Montpelier, Ohio. Two Aunts Nina Crum and Marie Moore, one Uncle Dale Harvey. In-laws Jerry (Phyllis) Smith, Norman Echler Jr, Barbara Echler, Anthony (Melissa) Echler, and Randall (Natalie Schmidt) Echler. Several nieces, nephews, cousins and friends.
Newauna was preceded in death by her Father Rev. Walter Olan Harvey, Father and Mother-in-law Norman and Mary Echler and sister-in-law Roxanne Smith.
Visitation will be held on Tuesday, December 21, 2021 from 2-8 pm at the Thompson Funeral Home on Main Street in Montpelier. A funeral service will take place on Wednesday, December 22, 2021 at 12:00 pm at Montpelier First Church of the Nazarene with Reverend Randy Hughes and Pastor Daniel Coutz to officiate. Interment to follow at Shiffler Cemetery in Bryan.
Memorial contributions may be given to the family. Online condolences may be left for the family at www.thethompsonfuneralhome.com
---