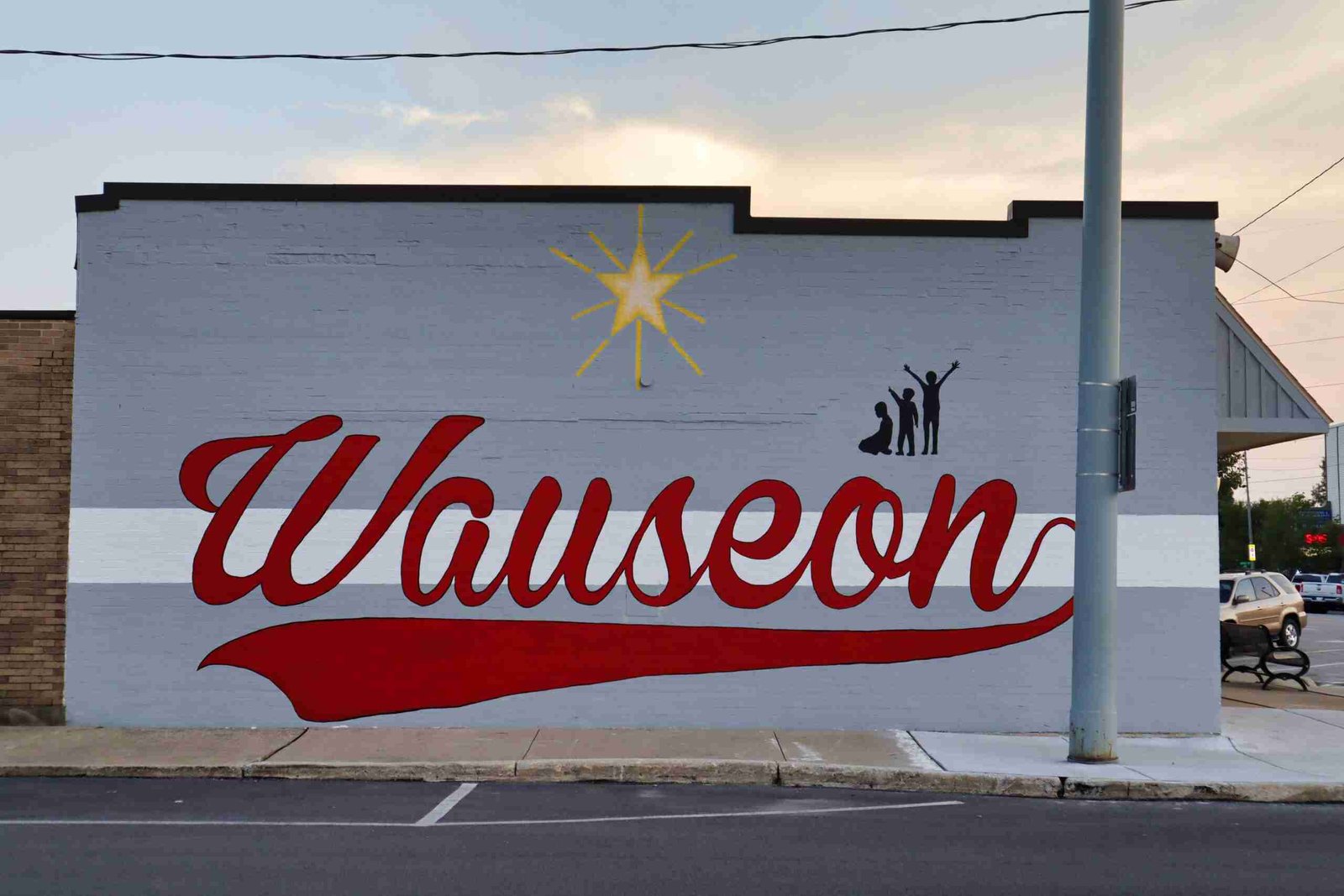 WAUSEON MURAL … The mural in downtown Wauseon has been completed by the Wauseon Beautification Team. (PHOTO BY JACOB KESSLER, STAFF)
---
By: Jacob Kessler
The Wauseon Beautification Team finished the mural that they have been working on since earlier this summer. The mural is located in Downtown Wauseon on Elm Street just off North Fulton Street and is on the side of the Century Link building.
The team is headed up by Vic Cales who is also the Senior Leader at the Church of Wauseon and explained the theme for the mural. "It is a simple mural. We have Wauseon going from one side to the other with the star on top. The star is taken from over at South Park."
"The beauty of it is that people can look at it and see whatever they want. They can see anything from a Star of Hope to the Christmas Star and beyond," said Vic. He also went on to explain that the children on the mural represent the future of Wauseon.
"Children are our future, and that metaphor was the mayor's idea. We decided to show that with the children looking to the star to see a bright future."
"But I was holding a service one day and saw this little girl in the back, and she kneeled down all by herself during a worship song, and it took my breath away. I took a picture and we used that for the design of the child on the mural who is kneeling down," said Vic.
The whole mural was completed by numerous people who decided to volunteer their time to see the mural completed. The whole mural was done at a cost of only $200 and is able to be done thanks to donations made to the Wauseon Beautification Team.
A special thanks is given to everyone who participated in its completion, including the Bargain Bin who donated the scaffolding needed to do the painting, and to the people of Wauseon for their continued support.
Jacob can be reached at jacob@thevillagereporter.com
---