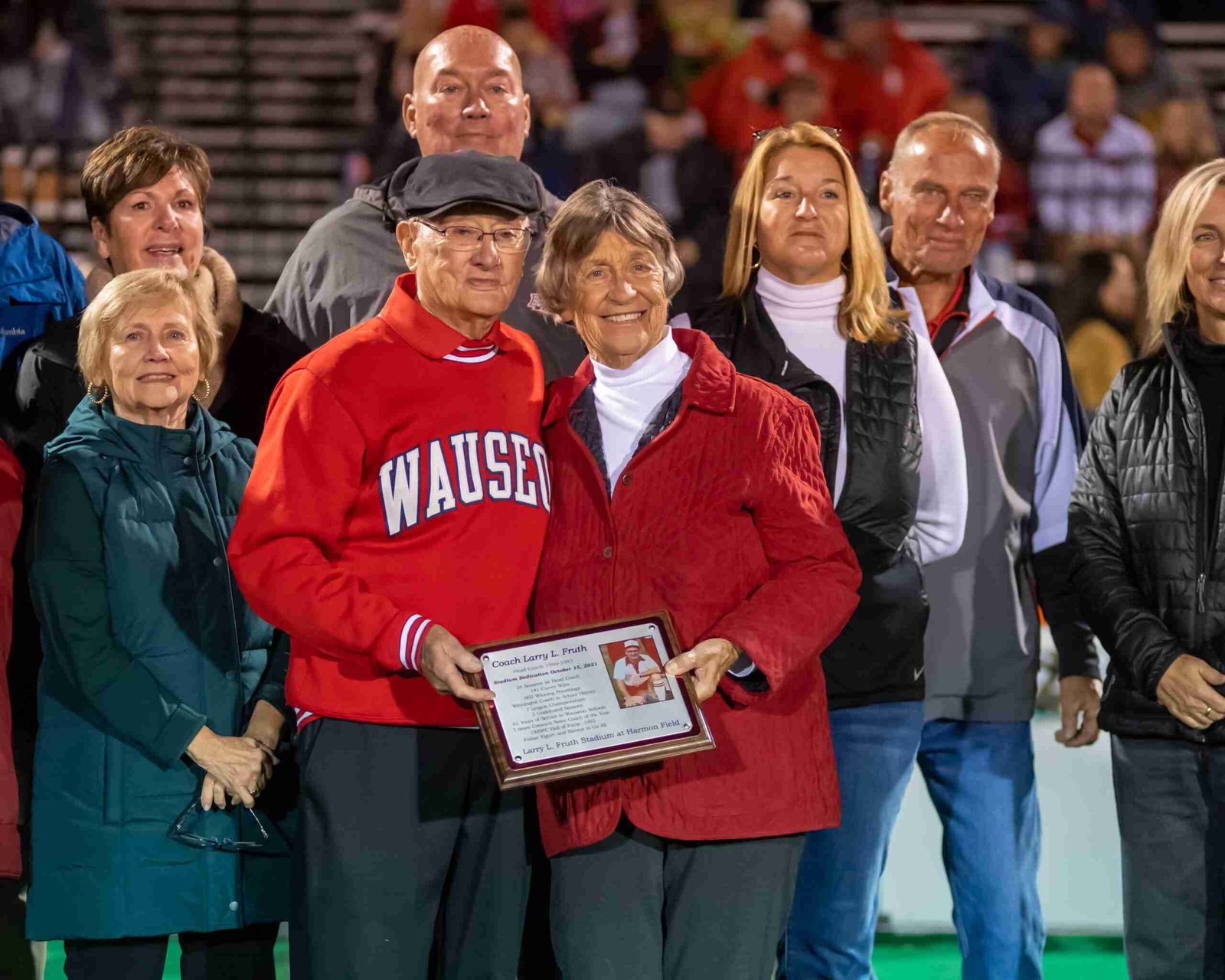 HONORING THE COACH … Larry Fruth, along with his wife Sharon, accept a plaque as part of the ceremony renaming the football stadium at Harmon Field. (PHOTO BY JACOB KESSLER, STAFF)
---
By: Jacob Kessler
A dedication took place on Friday, October 15th during halftime of  the Wauseon-Archbold football game to honor longtime coach Larry Fruth . The stadium itself was previously known just as Harmon Field but is now the Larry L. Fruth Stadium at Harmon Field. Mr. Fruth came out on to the field during halftime to receive the dedication plaque.
The plaque states the years he was head coach, from 1960 to 1983, as well as his impressive record. During that time period, coach Fruth had 141 career wins and a winning percentage of .660.
He is the school's all-time winningest coach with seven league championships and three undefeated seasons to his credit and has given the school 61 years of service.
To this day, Mr. Fruth is active in the community and school. Players past and present have spoken of the support and kindness that was offered by him and his dedication to helping others.
Mr. Fruth was a true coach to those on and off the field and he was never too busy to help those that needed guidance.
Joined by friends and family, he was presented with the dedication plaque as fans on both sides of the field showed their support and cheered him on.
Following the game, there was a meet and greet with Mr. Fruth at Rotary Park in Wauseon.
Jacob can be reached at jacob@thevillagereporter.com
---