---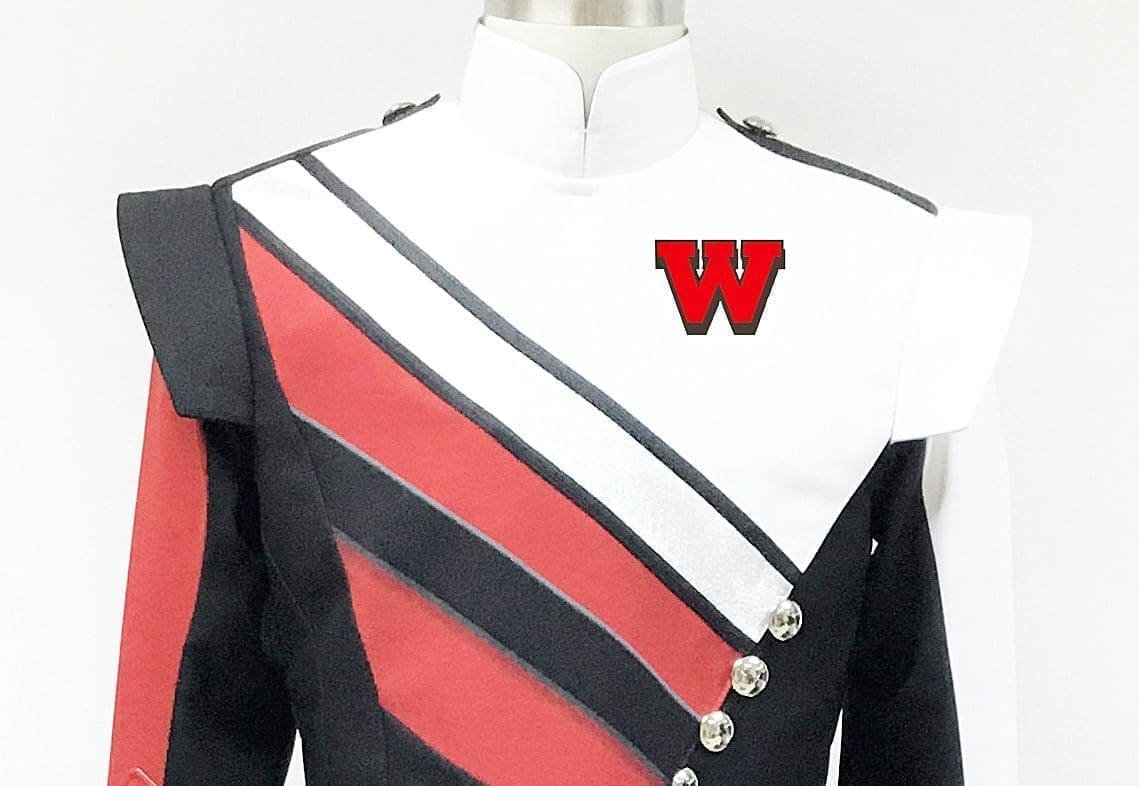 CONTEMPORARY LOOK … A sneak peek of the new uniforms that have been customized for Wauseon. (PHOTO PROVIDED)
---
By: Amy Wendt
Thanks to a generous donation from the Wauseon Music Boosters in the amount of $38,135 the Wauseon Marching Band will soon have a brand-new look.
Luke Ankney of the Wauseon Music Boosters was present at the January 9, 2023 school board meeting to share that the Wauseon Marching Band will be receiving new uniforms.
Director Don Clark, who has been leading the band since 2015, says it has been over 21 years since the band received new uniforms and the current marching wear is well past its 10-12 year life expectancy.
The new uniforms are 100% paid for through the music boosters and according to Clark, it has taken over 18 years to raise the funds.
There have been several different fundraisers over the years, and the group will be selling flowers in the spring for their next one. Clark thanked the band parents and band boosters for their support.
The Fred J. Miller, Inc. uniform company has been put in charge of the design, and by putting together different design elements and features, the company was able to come up with a customized look for the music makers. The final result will be a much more contemporary look.
The uniforms also feature snapped hems on the inside to simplify adjustments for each student.
Clark went on to explain, "There have been lots of moms over the years that have helped take care of the band uniforms."
The "Uniform Moms" spent many hours altering pants and jackets, so they fit each student just right.
Since the new uniforms have various adjustment snaps built in, they will no longer need to do that.
"We were hoping to have them this past year, but with chain supply issues and everything, it wasn't going to happen.  So, we pushed it off one more year."
Clark said they are looking forward to getting the uniforms right before the end of this school year so they can make their debut at the spring concert.
However, if the uniforms do not arrive before then, the school should definitely have them before the start of the 2023 football season.
Amy can be reached at amy@thevillagereporter.com
---