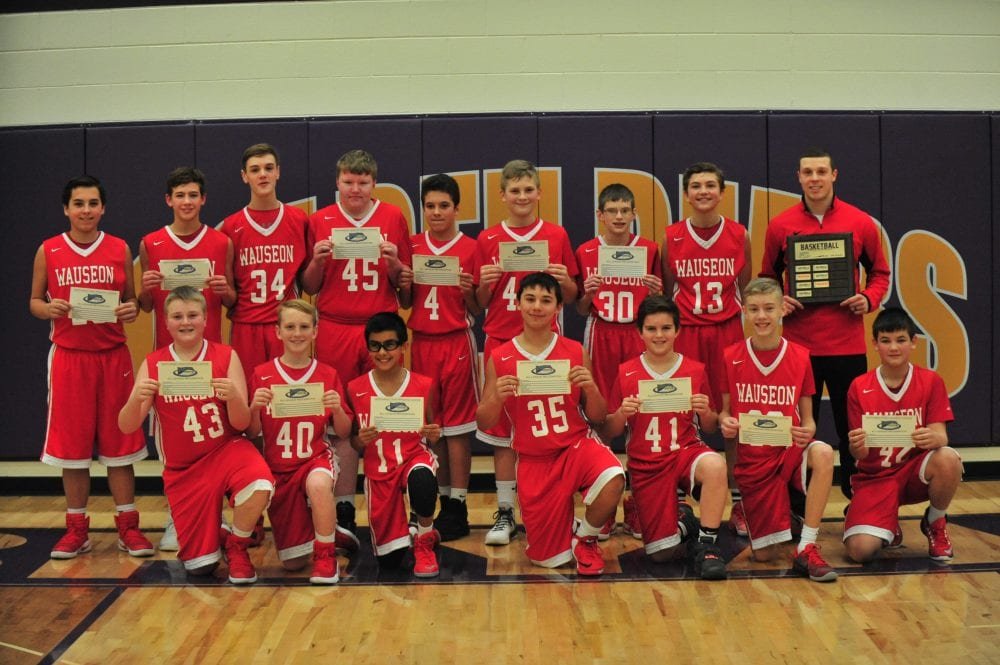 BRYAN – The 7th grade boys final played on February 11th, pitted the top two teams from the regular season.  The fans weren't disappointed as the contest needed overtime to determine a winner.  In the end the #2 seed Wauseon Indians triumphed by a final score of 31-28, as Jonas Tester took over in the extra period to help down the top seeded Archbold Bluestreaks 31-28.
  Tester led the way for the Indians with a game high 19 points, including all six of Wauseon's points in overtime, going 4-5 from the foul line in the extra period.  Clay Stump had 5 points, while Zach Pfund and Krue Powers had 4 and 3 points respectively.
DJ Newman led the Bluestreaks with 11 points, Tyler Hurst had 8, and Cayden Alvarado 7 points, Gavin Bailey closed out the scoring for Archbold with 2 points.
Scoring by quarter:
Archbold      3  5  10  10  3 – 28
Wauseon    7  14  2  9  6  – 31