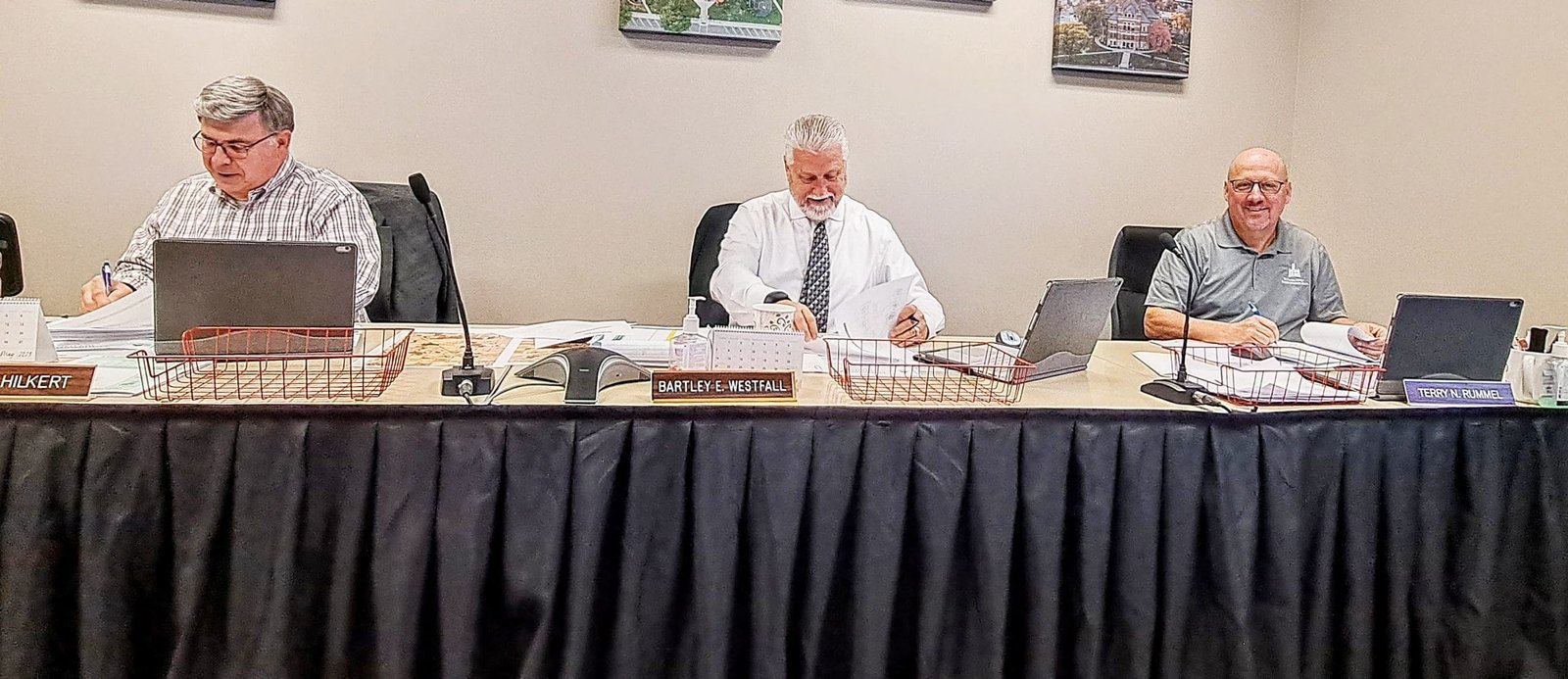 BRIEF SESSION … Commissioners Hilkert, Westfall, and Rummel signing the resolutions passed in their May 11, 2023 regular session. (PHOTO BY ANNA WOZNIAK / THE VILLAGE REPORTER)
---
By: Anna Wozniak
Commissioners Lew Hilkert, Bart Westfall, and Terry Rummel kept the agenda light for their May 11, 2023 9 a.m. regular session.
Two resolutions were passed before the commissioners went into recess until their next appointment, the first of which was approving departmental appropriations. The second approved transfer of funds requests.
Also approved during the meeting were the minutes of the last meeting and the bills as presented by the county auditor.
Anna can be reached at: anna@thevillagereporter.com
---