---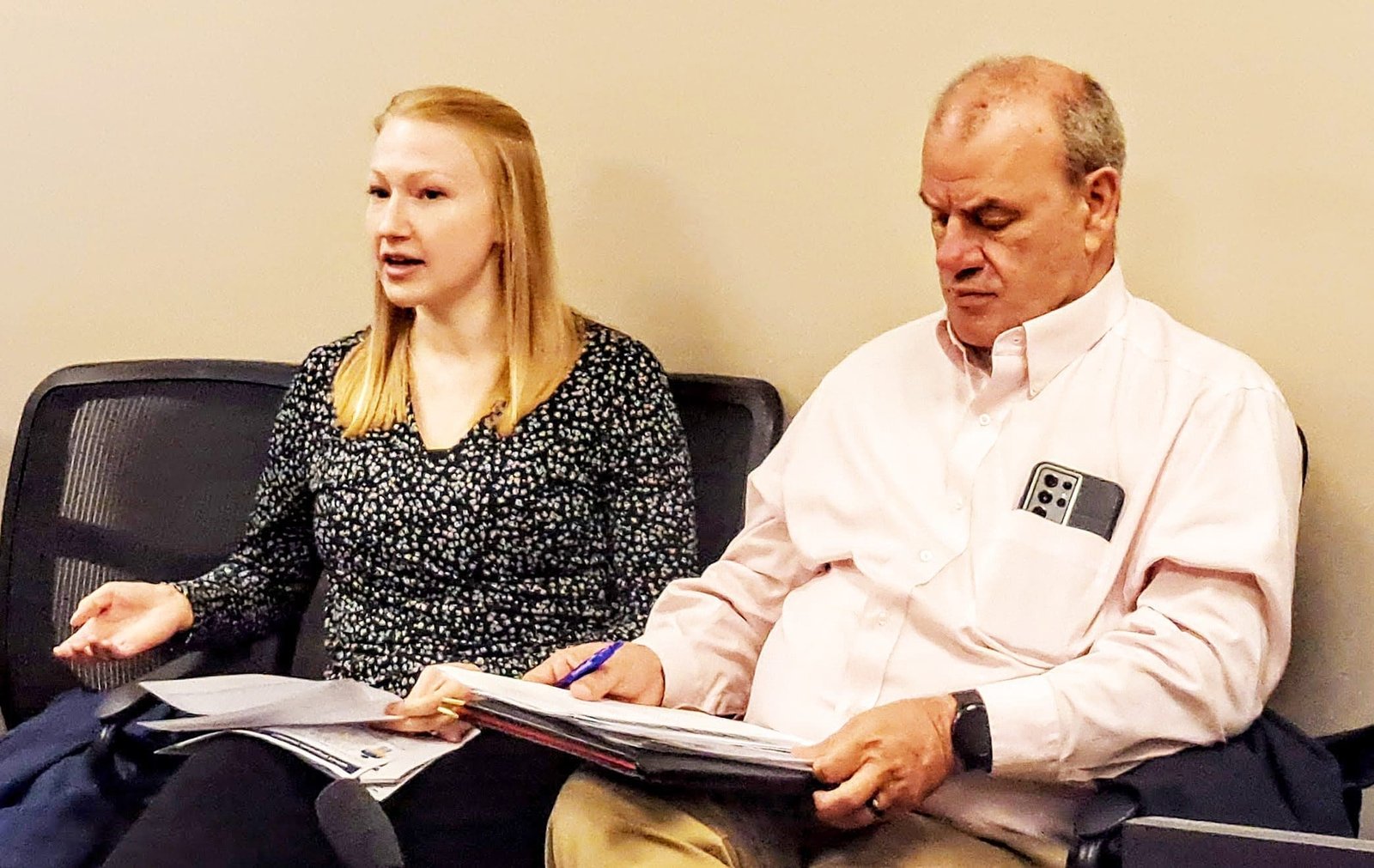 MENTAL HEALTH … Victoria Smith and Jim Watkins (Williams County Health Department) relate the implications that the housing crisis adds to the county's mental health struggles. (PHOTO BY ANNA WOZNIAK, STAFF)
---
By: Anna Wozniak
The Williams County Commissioners began their April 17, 2023 regular session at 8:32 a.m. Present were Deputy Clerk Robin Kemp and Commissioners Lew Hilkert, Bart Westfall, and Terry Rummel.
Passed were appropriations for Hillside and the Commissioners, credit card applications for the Commissioners and their technology department, a lawn care service contract for the summer, the award of the bid of Project 4 to Miller Builders, and the intergovernmental contribution to the Wabash Trail.
---
Please login to view this news story.  Not currently a subscriber?  Obtain seven days of website access along with the current full color E-Edition (same as the print edition) for just $2.00.