---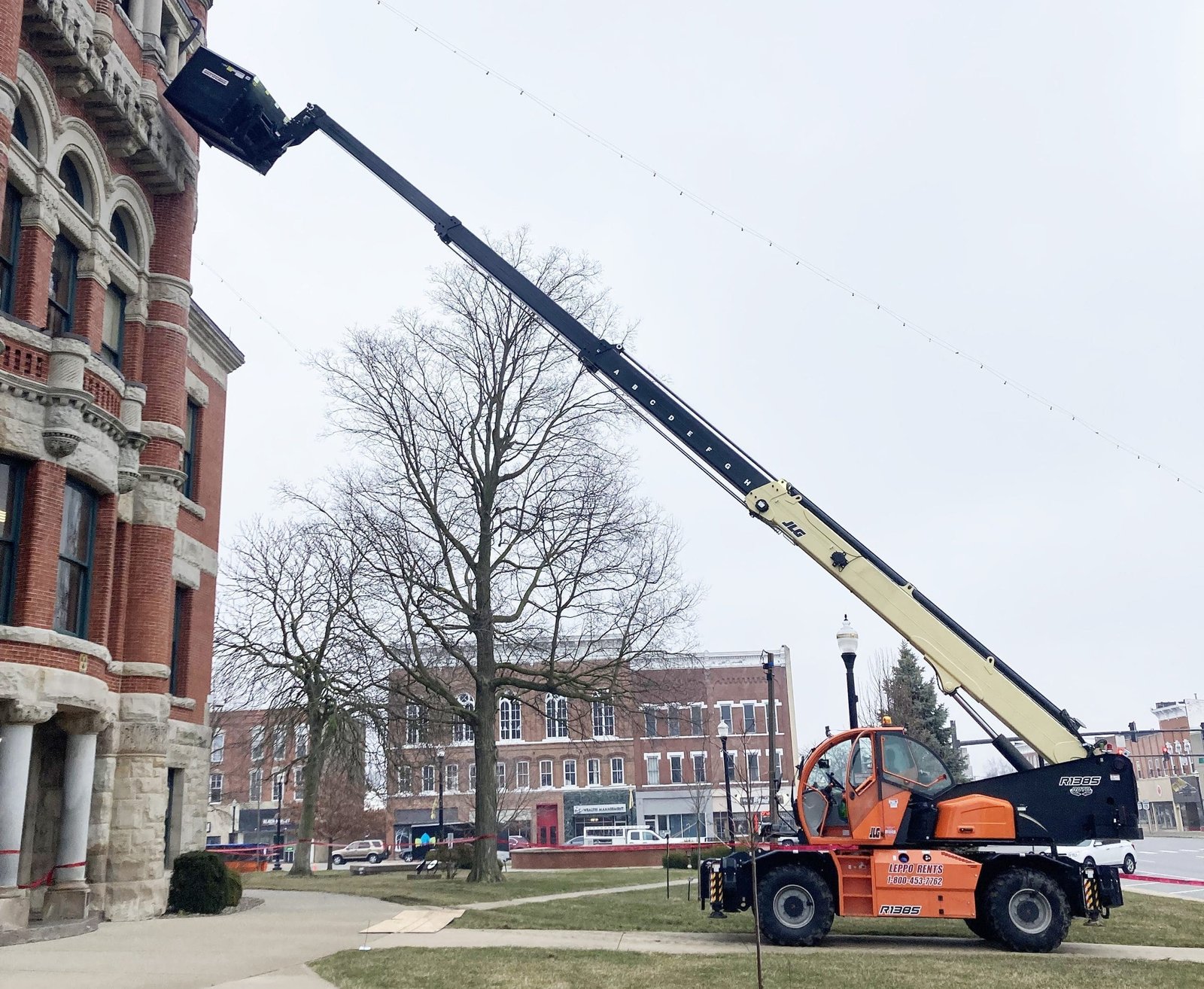 COURTHOUSE REMODEL … A dumpster was lifted up to the fourth floor for to keep the public safe from contaminated materials. (PHOTO PROVIDED)
---
By: Anna Wozniak
The Williams County Courthouse asbestos abatement project is going well despite the complications experienced Wednesday, March 22.
Although many were worried when the fire alarm rang out, everyone abided by the evacuation plan put in place.
The fire alarm was set off due to dust from the abatement process. The air is sealed off for containment purposes, but this fire alarm was located at the top of the elevator shaft, which was not sealed off.
While there was no fire in reality, it is reassuring to know that the evacuation plan in place is a successful one.
The remodel process is going as planned, even though further traces of asbestos were found in the casings around old piping throughout the courthouse.
While these finds have raised the cost of the project, the commissioners estimate that the final cost will still fall within their allocated grant funds.
The abatement process is due to be done within the week.
Congratulations on a job well done to Gene Woodring and his team for how they dealt with the evacuation Wednesday, as well as how they have been handling keeping the public safe from contaminated materials -like lifting a dumpster right up to the fourth floor.
Anna can be reached @anna@thevillagereporter.com
---