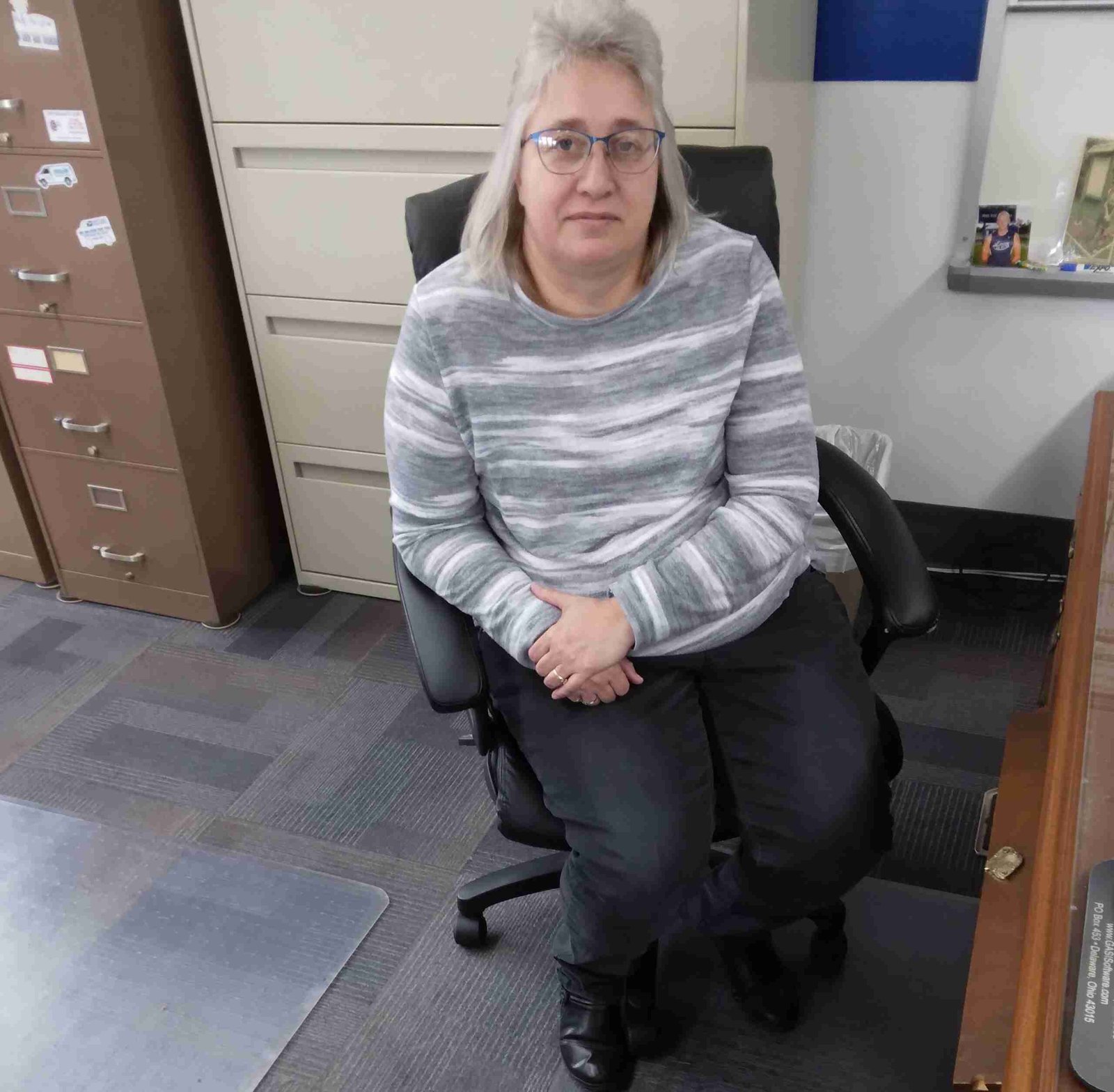 DOUBLE DUTY … Beth Rediger serves as the Fiscal Officer for both Stryker and Blakeslee. (PHOTO BY DANIEL COOLEY, STAFF)
---
By: Daniel Cooley
The Blakeslee village council assembled on April 24, but as the meeting time approached, not enough members showed up, in order to hold a regular meeting.
Only three members attended the meeting and four members were needed in order to take a vote on anything.
Fiscal Officer Beth Rediger was able to report that revenue for the month came to $5,137, while expenses came to $4,770, for a net amount of $360.
The big expense for the month was $2,230, for snow removal.
Rediger also reported that all Blakeslee residents have paid for garbage. With nothing legally to vote on, the meeting was adjourned.
Dan can be reached at publisher@thevillagereporter.com
---