---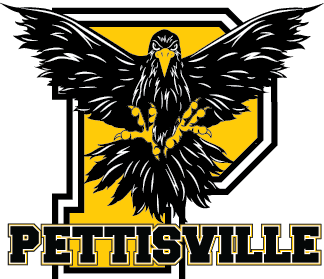 ---
By: Joe Blystone
PETTISVILLE – Being a soccer goalie is almost like being a d-back in football. Sometimes you are going to get beat and then sometimes you will make a big play.
Pettisville goalie Rylan Warner made one that was immense as with the score tied with 3:30 left, the junior keeper stuffed Genoa's Nate Tipton from point blank range to keep the contest knotted at the end at 1-1 on opening night of the 2023 soccer season.
"In the second half when Genoa made the game vertical and they like to play the ball forward it gives you the opportunity for a 1-v-1," explained Blackbird coach Barnaby Wyse.
"In that case the goalkeeper has got to keep his position and Rylan is a second-year goalie, maybe one of the better ones in Northwest Ohio and we count on him a lot."
"We have a couple of freshmen back there in front of him and we had some mistakes today and he covered up for some of those as well."
In all Warner made eight saves in the contest, one of which came 15 minutes into the match when he corralled Jayden Kutchenriter's attempt from the right side to keep the game scoreless.
The Comets had three more chances in the first half but missed wide and then high on two tries a minute apart before the 20-minute mark, then Warner came up big again, garnering a corner attempt with 12:44 left in the first.
The Comets finally broke through with 7:45 to go as Noah Tipton found Kutchenriter from the right sideline between two defenders to score up top from the right side.
However, it took the Blackbirds just a minute and nine to answer back. Getting only three shots at the net in the first half and just five for the game, the Blackbirds got a big play from freshman Casin Nofziger.
Nofziger controlled the ball at the head of the 18 mark and went vertical to Quinn Ripke who drove a shot from the right side into the top of the net at the 6:36 mark.
"That goal just answers the question whether my team has guts or not," expressed Wyse. "We have kids who haven't played a lot of soccer but have bought in to playing a system and they do their jobs. They don't like to lose."
Johnny Fenton had a chance to add a Blackbird tally when he got between a pair of Comet defenders on the backside but couldn't get a clean shot. For the game Genoa had 14 attempts at the net.
Joe can be reached at publisher@thevillagereporter.com
---