(1985 Graduate Of Bryan High School)
AUBURN, IN – Troy Shawn Hartman, age 56, of Auburn, IN, succumbed to his battle with cancer on Thursday, August 10, 2023.
He was born on December 13, 1966, to Marvin and Louise Hartman (Bish) in Bryan, Ohio. Troy was a 1985 graduate of Bryan High School.
He later graduated with honors from Indiana Wesleyan University with a bachelor's degree in business administration.
He worked for Sweetwater Sound for 29 years, working his way up to Senior Vice President of Sales. On September 13, 1992, he married his sweetheart, Michelle Slagle, in Bryan, OH.
Troy's other passion in life was music. He was involved in many worship teams over the years and played many instruments including trumpet, keyboards, bass guitar, and drums.
He took great delight in hosting games of "Name that Tune" where he loved giving outrageous song and band clues.
He and Michelle were very active with Big Brothers Big Sisters of Northeast Indiana where he served on Board of Directors and was actively involved as a Big Couple to Austin and Shawnna.
Troy also enjoyed traveling and marked Scotland as his favorite vacation ever. Troy enjoyed horseback riding and camping with Michelle and dear friends, Tiny and Pam, playing Halo, teaching, instructing, and mentoring others, and also sharing Cow Tips in weekly sales meetings.
He made friends wherever he went and touched the lives of so many people. Faith, family, and friends were very important to Troy, and he enjoyed finding ways to share Jesus with others.
Finally, he loved rooting for THE Ohio State Buckeyes, and enjoyed the rivalry many times with his Buckeye buddy, Delvin, and Michigan buddy, Tom.
In addition to his parents, Troy leaves behind his wife of 30 years, Michelle Hartman; siblings, Lyle (Lanai) Hartman, Brad (Mary) Hartman, and Ketra (Chris) Grindrod, as well as many extended family and friends.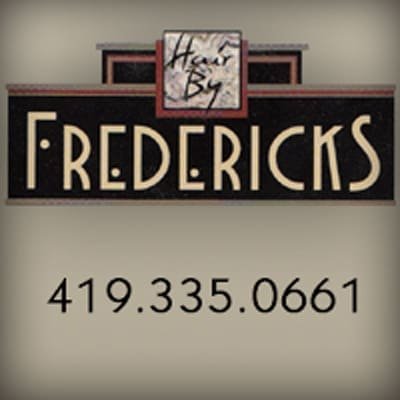 Visitation will be 1:00-4:00 p.m. and 6:00-8:00 p.m. on Friday, August 18, 2023, at The Chapel, 2505 W Hamilton Road S, Fort Wayne, IN 46814. A service honoring the life of Troy Hartman will be held at 11:00 a.m. with a one-hour visitation prior to the service on Saturday, August 19, 2023, also at the church, with Pastor Brandon Holler officiating. Flowers may be delivered to the church on Friday between 11:00 a.m. and 1:00 p.m. Burial will take place at Woodlawn Cemetery, Auburn, IN.
Memorial contributions may be made to Big Brothers Big Sisters of Northeast Indiana or to The Chapel. For additional information and to view Troy's online obituary, please visit www.churchfuneralsdirect.com.
---