---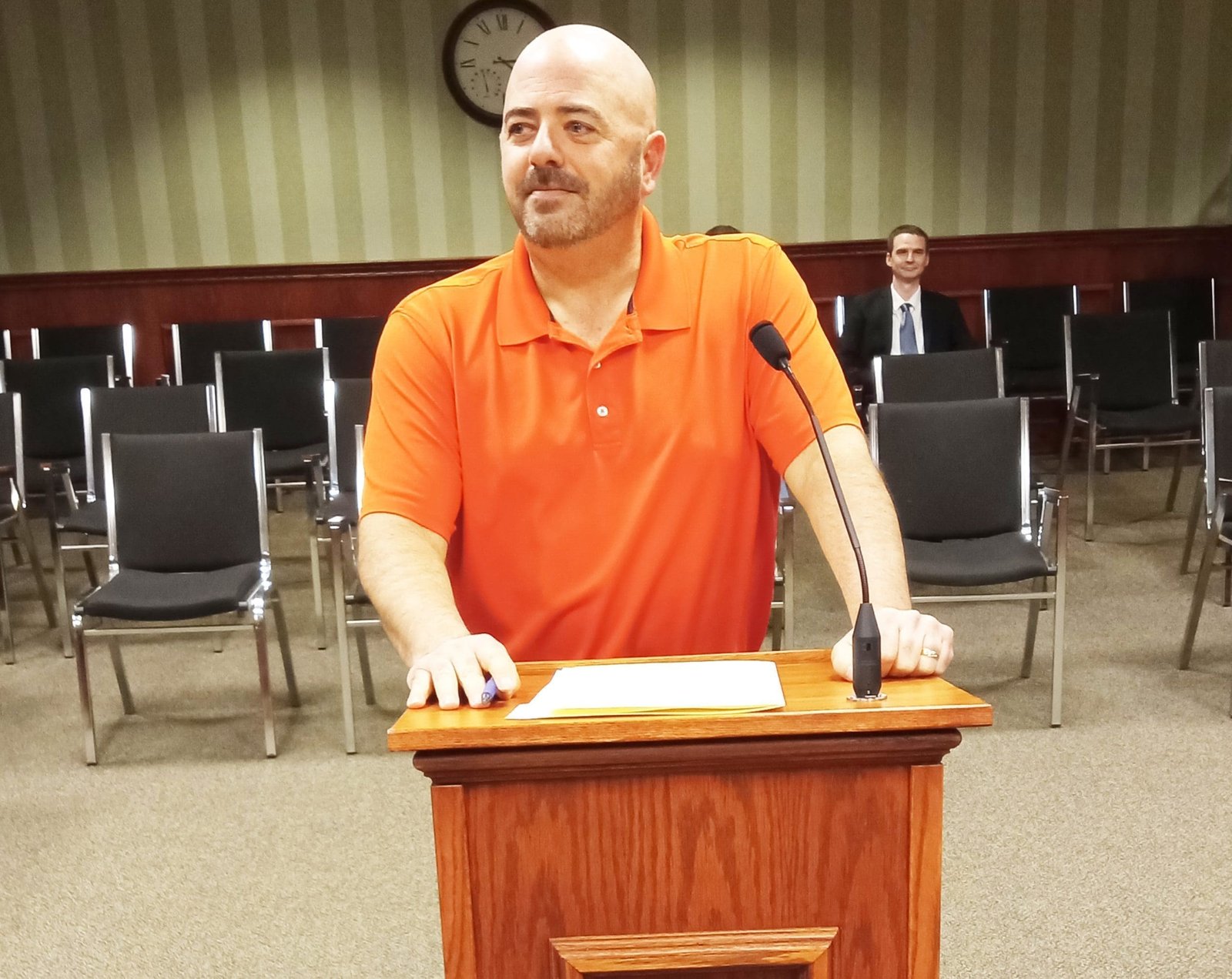 SEEKING APPROVAL … Bryan City Engineer Brian Wieland asks council to approve the Williams County purchase of the 903 South Main Street property, including a Community Reinvestment Area tax exemption application.  (PHOTO BY DANIEL COOLEY, STAFF)
---
By: Daniel Cooley
The Bryan City Council's April 3 meeting began with the Pledge of Allegiance, followed by roll call. All five council members, Richard Hupe, Judy Yahraus, Mary Leatherman, John Betts and Jim Kozumplik, were in attendance.
In the first order of business, council approved both the meeting minutes from the March 6 regular meeting and the March 10 special meeting.
---
Please login to view this news story.  Not currently a subscriber?  Obtain seven days of website access along with the current full color E-Edition (same as the print edition) for just $2.00.