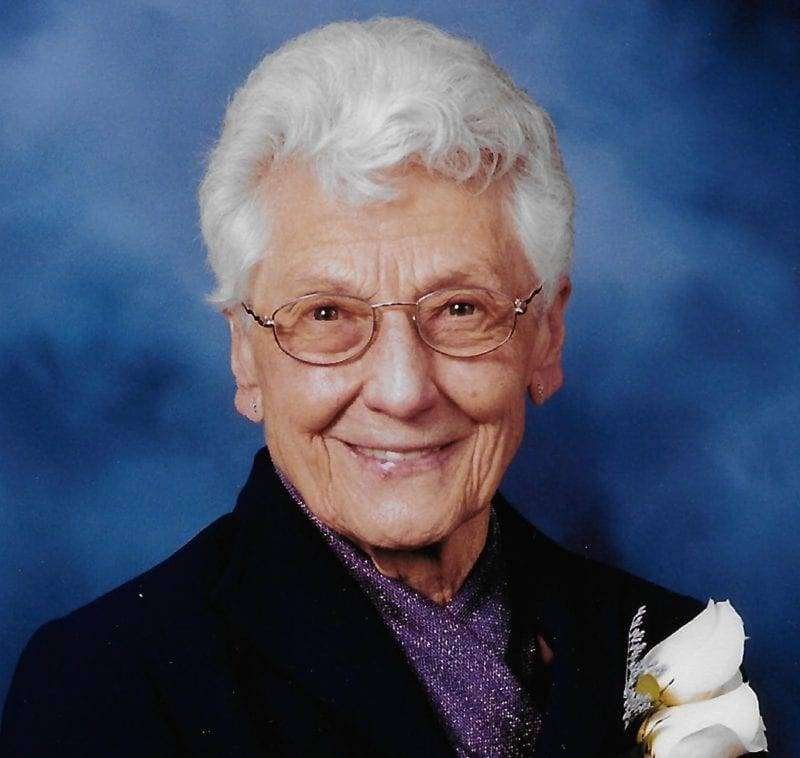 Carolyn R. "Connie" Jaques, 93 years, of Bryan, passed away Wednesday, November 29, 2017 at Hillside Country Living, where she was a resident.
Connie was born September 13, 1924 in Bryan, Ohio, the daughter of the late Ferm and Jennie (Spencer) Leinard.
She was a 1942 graduate of Bryan High School. Connie married Dallas Jaques on March 31, 1945 in Texas, and he preceded her in death on October 27, 1998. Connie was a Teacher's Aide at the former Lincoln Elementary School for over 20 years. She previously worked in the Library as a Clerk and in the Accounting Department at Ohio Art. She was a member of First Baptist Church in Bryan. Connie also volunteered her time helping with the United Way as an office worker and at Cancer Assistance of Williams County. Connie loved to sing in the choir at church. In her leisure time, Connie enjoyed walking and was an avid reader. She treasured the time she could spend with her family, especially her grandchildren.
Surviving are her two daughters, Melinda (Truman) Livengood of Bellville, Ohio and Tami Jaques of Bryan; three grandchildren, Kevin (Brenda) Livengood of Clayton, New Jersey, Stephanie (Mark) Heisey of Manchester, Michigan and Lynsey (Daniel) Slagle of Bryan; eleven great-grandchildren, one great-great granddaughter and son-in-law, Curt Bennett of Bryan. She was preceded in death by her husband, one daughter, Dana Bennett, one sister, Verna Rau and two brothers, Robert and John Leinard.
Those planning an expression of sympathy are asked to consider memorial donations be given to Community Health Professionals Hospice, 1215 Portland Street, Bryan, Ohio 43506.
You can send your condolences or share your memories with the family by visiting Connie's obituary page at www.oberlinturnbull.com