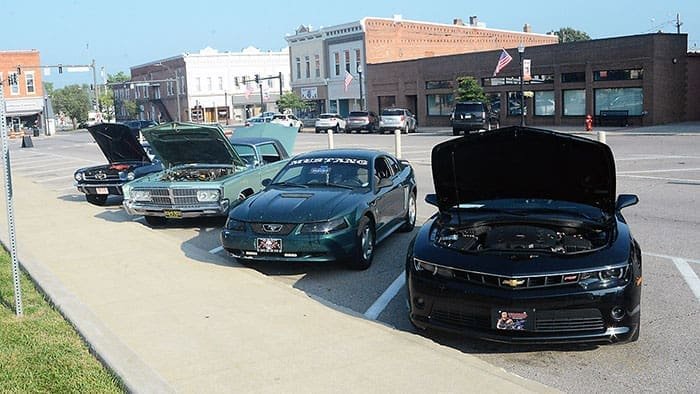 ---
By: Anna Wozniak
THE VILLAGE REPORTER
Bryan's Courthouse Square saw the last cruise-in of the season last Thursday, August 24.
The weather was quite warm from the heat wave, but feeling sticky didn't stop attendees from sharing smiles and conversation with one another.
---
All around the square were cars new and old on display, as well as a side market where attendees purchased local produce and homemade goods.
This cruise-in saw the special appearance of the Drive Sober or get Pulled Over campaign, so attendees got to hear their presentation while they milled about the square.
All in all, while this was the season's closing show, the weather made everyone feel like summer was still in full swing, as was the energy and excitement felt at the last cruise-in at Courthouse Square for 2023.
Anna can be reached at anna@thevillagereporter.com
---