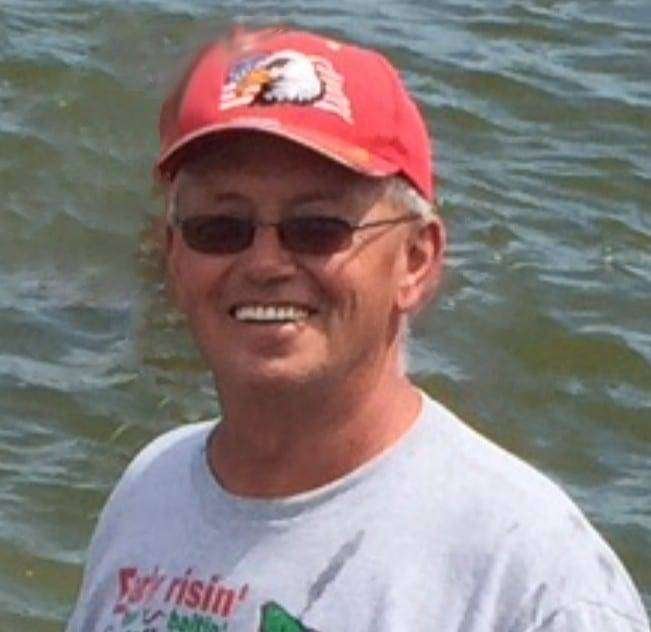 Daniel V. Miller, age 66, of Wauseon passed away Sunday, December 3, 2017 at Ebeid Hospice in Sylvania.
Dan worked at Fulton Industries over 40 years. He was also affiliated with the Oakshade Raceway for over 25 years as a flagman.
Dan was born September 3, 1951 in Wauseon to Vernon and Mary Jane (Lane) Miller. On January 25, 1975, he married the love of his life Kris Belding, and she survives.
Surviving besides his wife, Kris, are two daughters, Tara (Phillip) Henricks of Lyons, Ohio and Sara (Jason) Galaska of Olmsted Twp, Ohio; grandchildren (his pride and joy) Dylan (Brittany), Braden, Mason, Lauren, and Novella; sister, Pam (Steve) Haas, and many nieces and nephews. Also surviving is his daughter Shannon (Jody) Peters and her children. He was preceded in death by his precious daughter, Valerie; parents, Vernon and Mary Jane Miller; brother, Richard; and in laws, Jim and Jeanne Belding.
Dan loved following his grandchildren in their sports. He enjoyed spending time at the lake fishing and boating and spending time in Florida.
Visitation for Dan will be held from 2-8pm on Sunday, December 10th, at the Edgar-Grisier Funeral Homes in Wauseon. Funeral services will be on Monday, December 11th, at 11am at Oasis Christian Fellowship in Wauseon. Interment will follow in the Wauseon Union Cemetery following the funeral service. Memorial contributions may be made in the memory of Dan to the charity of the family's choice. Online condolences may be made to the family at www.GrisierFH.com. Edgar-Grisier Funeral Homes have been entrusted with the arrangements.