---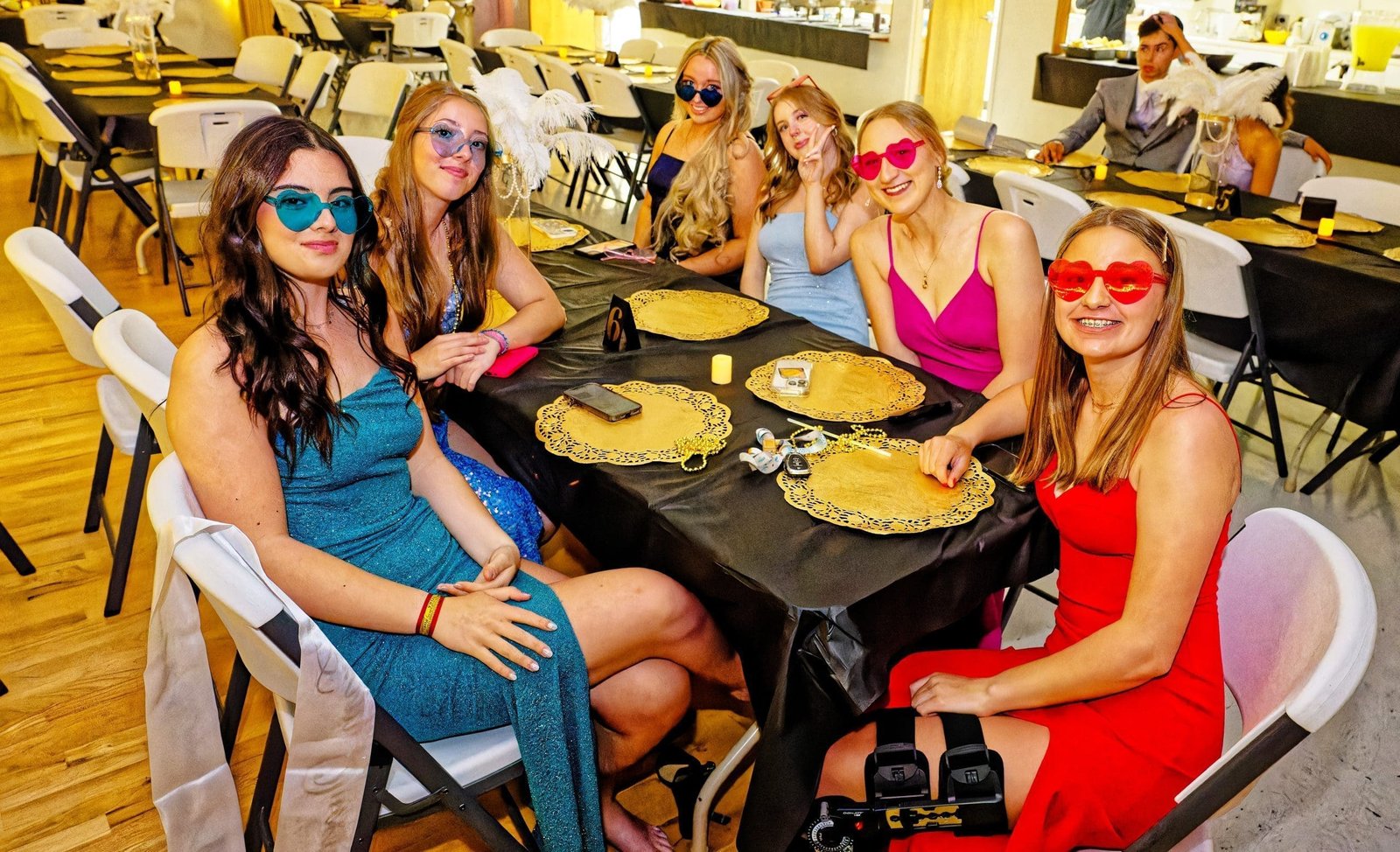 (PHOTOS BY JACOB KESSLER / THE VILLAGE REPORTER)
---
By: Jacob Kessler
The Delta High School held their prom this past week end on Saturday, May 13th. The prom was held at the Legion at 5939 OH-109 just south of Delta. The theme for prom this year was the Roaring Twenties in Hollywood.
Students started showing up at 6:00 p.m. for their red-carpet entrance where parents were welcome to take photos.
Dinner was served at 7:00 p.m. and the Prom Court was announced at 8:00 p.m. Music and dancing took place the rest of the night until 10:00 p.m. in order to head back to the school to change for the after party.
Buses departed just after 10:40 p.m. and took off to the BGSU Student Recreation Center. At the rec center, students were able to participate in numerous activates such as basketball, soccer, swimming and diving, water basketball, a climbing wall, yard games like spike ball and corn hole, card games, board games, volleyball, racquetball, ping pong and more. There was also music and food to eat during the party.
The after party ended around 3:30 a.m. with students then scheduled to return to the school at 4:30 a.m.
Students were able to have an enjoyable night through all the festivities both during prom and at the after party that will lead to lasting memories for years to come.
Jacob can be reached at jacob@thevillagereporter.com
---