---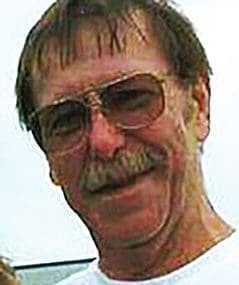 Duane A. "Dew" Darrow, age 67, of Bryan, passed away Wednesday, February 15, 2023 at his home in Florida.  Dew was a maintenance mechanic who retired from Spangler Candy Company in 2018 with 40 years of service.
He was a member of the Bryan AmVets, Moose and Eagles. Dew was an avid Harley Davidson fan and also had a '69 Chevelle that he was proud of.
Dew and his wife enjoyed spending several years wintering in Florida.
Duane A. Darrow was born July 18, 1955 in Montpelier, Ohio, the son of Jay and Martha Darrow.
He was a graduate of Bryan High School. He married Susan M. Devers on December 31, 2016 in Bryan and she survives.
Duane is also survived by daughter-in-law, Jaime Jenkins, of Bryan; step-daughters, Sheri Watkins, of Pioneer and Dena (Justin) Siebenaler, of Bryan; grandchildren, Gracie and James Jenkins, Adam Stockman, Michael Watkins, Paige Berry, Dustin and Dillon Sailer, all of Bryan; brother, Bill Darrow, of Bryan; sister, Mary (Loren) Baxter, of Hicksville and special nephew, Harley Wright and numerous other nieces and nephews.
He was preceded in death by his parents and a son, Chris.
Visitation will be held on Saturday, March 3, 2023 from 11:00 A.M.-1:00 P.M. at Krill Funeral Home, 860 West Mulberry Street, Bryan with a memorial service beginning at 1:00 P.M.  Burial will follow at Brown Cemetery, Bryan.
Memorial donations are requested to the family. To sign the online register or to send condolences, please visit www.krillfuneralservice.com.
---