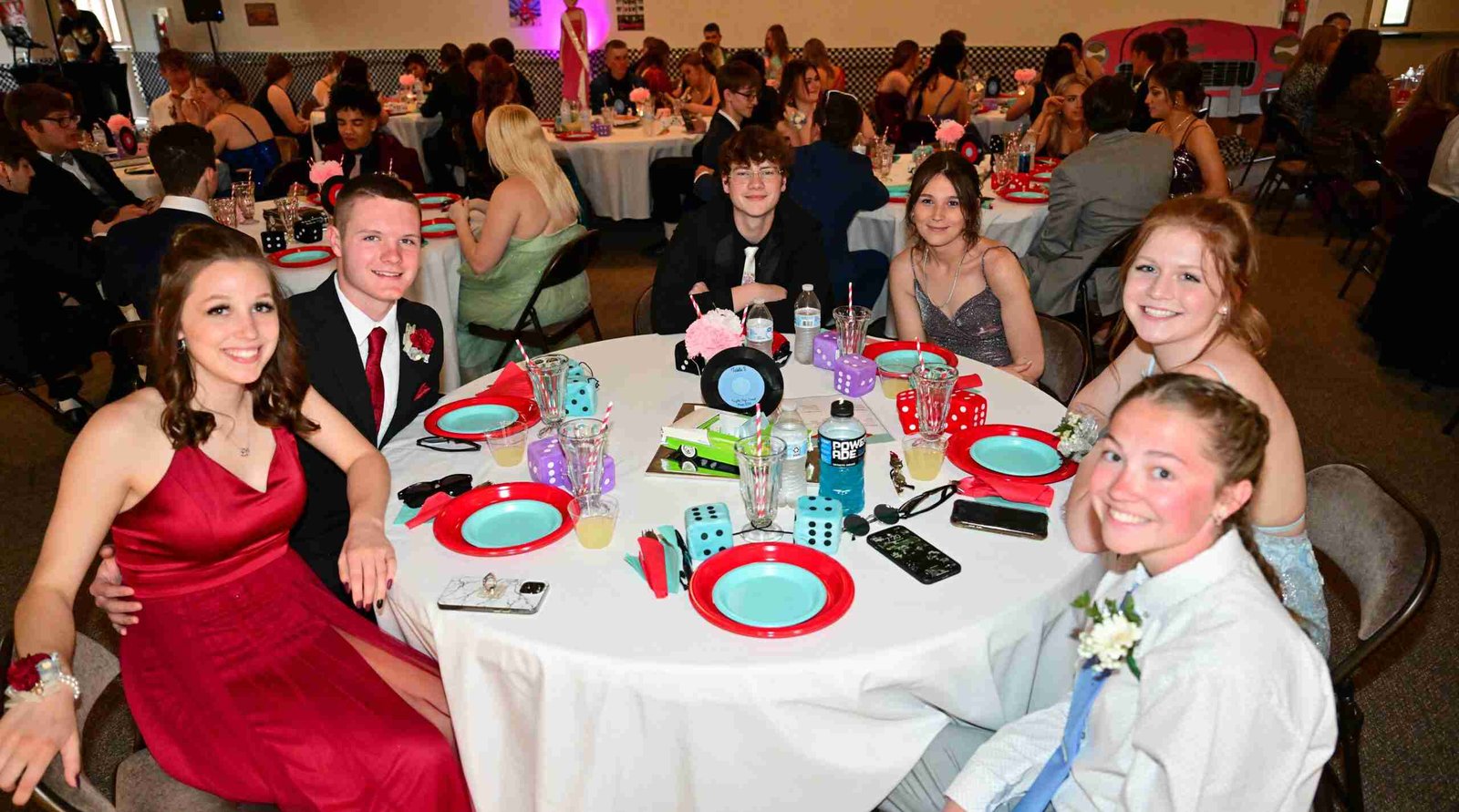 PROM DINNER … Students attending prom sit to enjoy dinner before the dancing begins. (PHOTOS BT JACOB KESSLER, STAFF)
---
By: Jacob Kessler
Fayette High School students celebrated this year's prom on Saturday, April 23rd. The prom was held at the Fayette Life Center with dinner starting at 7 p.m. and dancing at 8 p.m.
The theme for this year was 50's diner with the Life Center being decorated for the theme. 50's regalia, a 50's jukebox and a pink Cadillac was onsite for students to take pictures with.
To stick with the theme, dinner included a diner style burger and fries along with a choice of floats ranging from root beer to orange. Floats were also served in their very own vintage soda cups.
Party favors were given to each prom goer which included a vintage cup, sunglasses and a fuzzy dice.
After prom concluded at 11 p.m. everyone headed over to the after party which ran from midnight to 5 a.m. over at Urban Air in Toledo.
Jacob can be reached at jacob@thevillagereporter.com
---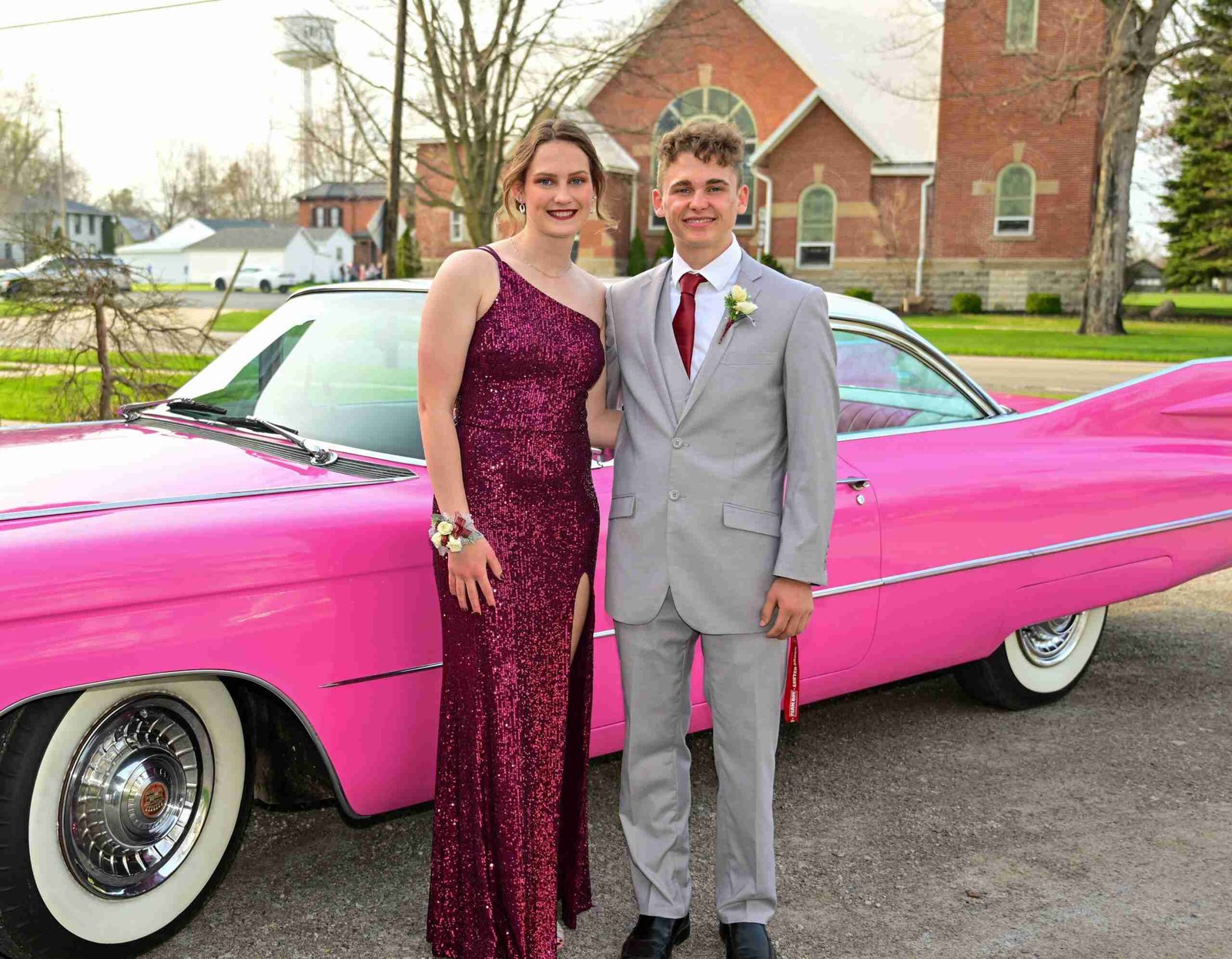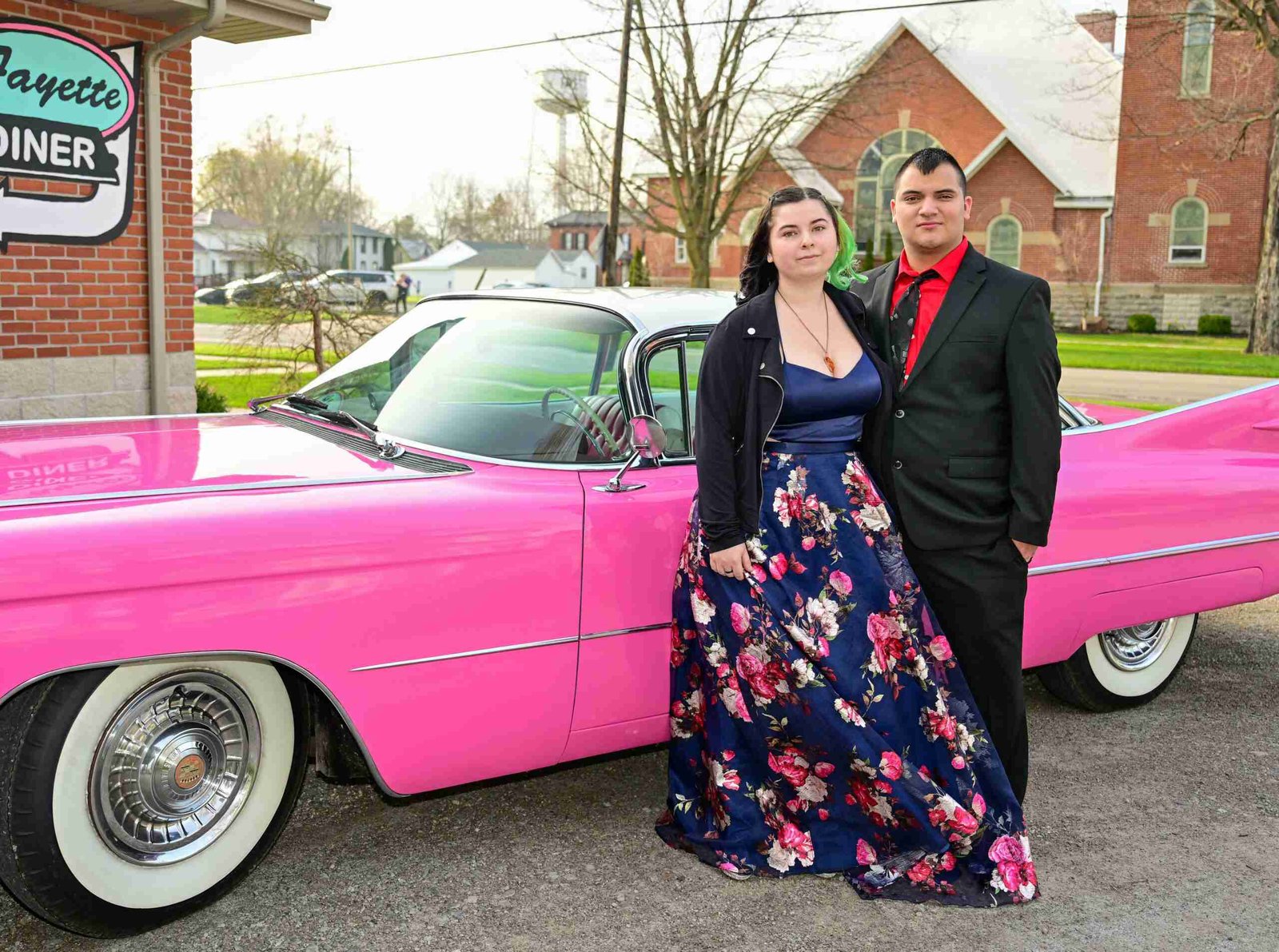 ---