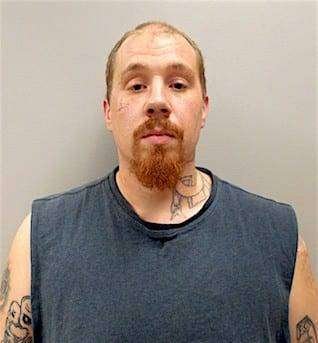 On October 30 at approximately 6:30 pm, information was received that a Paulding County Jail inmate, J. Tucker Harman, age 26, walked away from 222 E. Hamilton Street in Bryan, Ohio while on a medical furlough.  The furlough was issued by the Paulding County Common Pleas Court. Harman had been incarcerated since October 6 when he had been indicted for one count of Having Weapons under Disability, a Felony of the Third Degree.
At that time that Harman walked away, an active warrant for his arrest was issued for Escape, a Felony of the third degree.
An update to earlier releases was issued the morning of November 3.  This updates reports that Harman was apprehended in Cheboygan County.  According to authorities in that county, Harman and Mariah Beedle, age 23, were located at a residence just a few miles south of the Mackinaw Bridge. Harman and Beedle were in possession of an alleged stolen vehicle out of Indiana. The vehicle had broken down on I-75, which led to law enforcement being contacted.
Reports indicate that both Harman and Beedle were arrested without incident and that Harman will be extradited to Paulding County once done in Cheboygan County.
INFORMATION PROVIDED