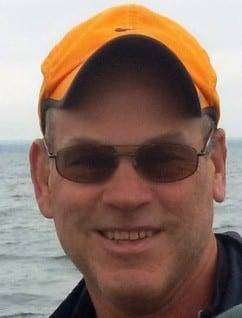 James E. Redd, age 67 years, of Archbold, passed away Saturday evening, November 3, 2018, at the University of Toledo Medical Center.
He was born August 16, 1951, in Bellevue, OH, the son of Robert and Lois (McMillan) Redd.  A 1969 graduate of Bellevue High School, then received his B.S. in Education from the University of Findlay in 1973, and his Master's Degree from BGSU.
He was a middle school Guidance Counselor and athletic director for 37 years in the Napoleon Area Schools and Archbold Area Schools.  He enjoyed participating in athletics, hiking, fishing, history and spending time with his family.  He will be remembered for his hard work, Faith, caring and encouraging nature.  He was a member of St. John's Christian Church in Archbold.
He is survived by his wife, Betsy; two sons, Andrew (Meridith) Redd of Wooster, OH and Ian (Mindy) Redd of Troy, OH; two grandchildren, Jace and Isaac; his father, Robert Redd of Lakeside, OH; and three brothers, John (Sue) Redd, David (Julia) Redd and Daniel (Mindy) Redd. He was preceded in death by his mother.
A Celebration of Life service will be held on Thursday at 11 AM at St. John's Christian Church with Pastors Erich Christman and Alex Young officiating.  Private interment will be at a later date in the Jackson Cemetery at Grelton.  Friends may call at St. John's Christian Church from 2-8 PM on Wednesday.
The family suggests that memorials be given to St. John's Church Imagine Your Faith Building Campaign of which Jim was a committee member.
---