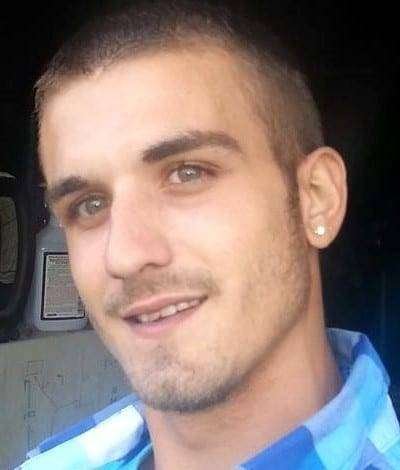 Joshua Allen Bible, 28, of Bryan, passed away on Wednesday, April 10, 2019 in Montpelier.
He was born on June 27, 1990 in Bryan to Ronald E. Bible and Clara Brown. Josh graduated from Bryan High School. He was a member of the Montpelier Eagles and worked various factory jobs within the area.
Josh is survived by his parents, Ronnie Bible of Montpelier and Clara (Teddy Ackerman) Brown of Bryan; one brother, Christopher (Adrianne Cather) Bible of Montpelier; maternal grandmother, Ethel Brown of Bryan; maternal step-grandparents, Ted (Brenda) Ackerman, Sr., of Defiance; many nieces, nephews, aunts, uncles, other family and friends.
He was preceded in death by his paternal grandparents, Larry and Wilma Bible; maternal grandfather, George S. Brown Jr.; and one cousin, Eddie Brown.
Visitation for Josh will be held on Monday, April 15, 2019 from 2-7 pm at the Thompson Funeral Home on Main Street in Montpelier. A funeral service will take place on Tuesday, April 16, 2019 at 11:00 am at the funeral home with Pastor Dennis Jones to officiate. Interment will follow at Riverside Cemetery in Montpelier.
Donations may be given to the family to help defray funeral expenses. Online condolences may be left at www.thethompsonfuneralhome.com.
---
© 2019, Newspaper Staff. All rights reserved.