(Former Operating Room Supervisor At FCHC)
Lauretta Vandock Brehm of Delta, Ohio, passed away July 22, 2023, at Elizabeth Scott Community. She was born in Whitehouse, Ohio, May 24, 1926, the fifth of eight children of Stella (Firek) and Felix Wandoch and grew up in the "Lagrinka" neighborhood of Toledo.
Lauretta attended Scott High School until her family moved to Fulton County in her senior year. There she graduated from Delta High School (1944) and met her future husband Leland, whose family farmed across the road, when he returned home from the Navy.
After high school, Lauretta joined the U.S. Nurse Cadet Corp and earned her RN certificate at Flower Hospital School of Nursing.
Upon graduation in 1947, Lauretta and Leland married, and she worked several years as a surgical nurse at Flower Hospital.
Later a stay-at-home mother, she assisted Leland with the clerical aspect of his construction business until their three daughters started school.
At that point, she resumed her nursing career at Detwiler Memorial Hospital — later Fulton County Health Center — where she worked about 25 years. For most of those years she served as operating room supervisor.
Lauretta was an avid reader, a Scrabble and crossword puzzle wizard, and a lover of nature and the outdoors.
She grew an extensive garden and shared landscaping tasks on the family's wooded property. She attended Lauber Hill Reformed Mennonite Church, where Leland was a member.
Upon retirement, they were enthusiastic participants in their grandchildren's lives and enjoyed camping in Michigan, Florida, and the Southwest.
Lauretta was a devoted caregiver to Leland during his long final illness, and after he passed in 2010 she lived independently, remaining physically and mentally active and involved in family life until recently.
In addition to her husband, she was preceded in death by her parents, siblings Virginia James, Stanley Vandock, Esther Schupp, Lucy Thomas, Roy Vandock, Theresa Talbott, and Robert Vandock, and by son-in-law Robert Perkins Jr.
She is survived by daughters Nancy Perkins, Kathleen Chirdon (Robert), JoAnne Cousino (Terry); grandchildren Kerri Wilke (Chris), Tyler Chirdon (Stephanie), Dayna Rommel (Mike), Robby Perkins (Jamie), and Kimberly Myers (David); three great-grandchildren; sister-in-law Marilyn Vandock, and many nieces and nephews.
Friends are invited to visit Saturday, Aug. 12, 10 a.m.–noon, with service immediately following, at Barnes Funeral Chapel, 5825 State Hwy. 109, Delta. Private interment will follow at a later date at Lauber Hill cemetery.
Those wishing to honor Lauretta may make a memorial donation to Delta Public Library, 402 Main St., Delta OH 43515.
Online condolences may be sent to the family through our website at www.barnesfuneralchapel.com. Lauretta's obituary was lovingly prepared by her family.
To send flowers to the family, please visit our floral store.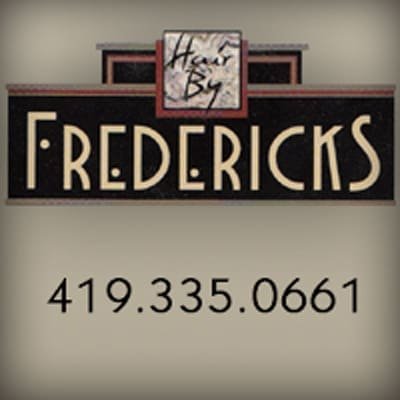 ---