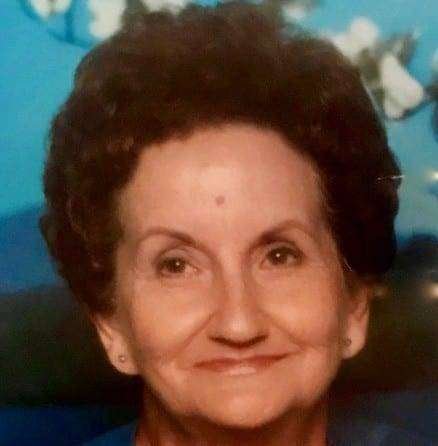 Maxine Reynolds, age 79, of Wauseon, passed away Thursday morning, April 12, 2018, in her home.
Maxine was born in Buchanan, Virginia on August 11, 1938, the daughter of Clell and Mary Dotson. On February 9, 1960 she married Donald E. Reynolds, and he survives.
Surviving, beside her husband, Donald, are children, Michael Reynolds of Wauseon, Rick "Ricky" Reynolds of Troy, Ohio and Karen Sue Reynolds of Piqua, Ohio.  She is also survived by sister, Bertie May of Hurley, Virginia.
Maxine was preceded in death by two sons, Gary Reynolds, age 17 in 1987 and Tony Reynolds, age 31 in 1991.
In lieu of flowers, the family requests that memorial contributions be given to Faith Baptist Church. Online condolences may be offered to the family at www.grisierfh.com.
---