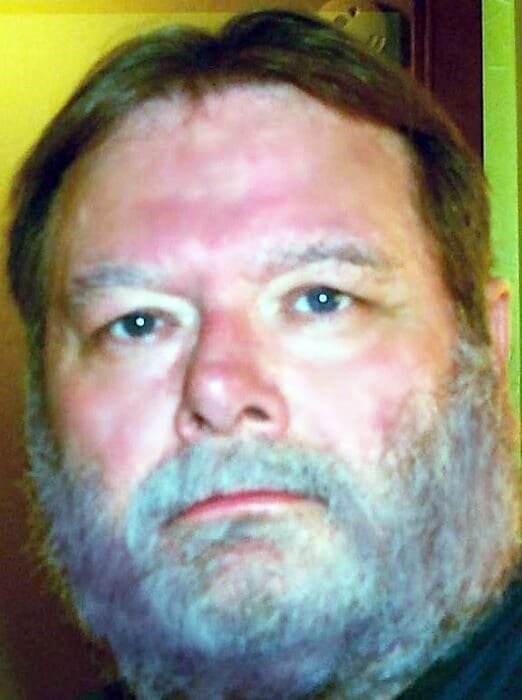 (Gifted Wood Worker & Wood Carver)
Michael Henry Rhoads, age 69, of Liberty Center, passed away peacefully at The Toledo Hospital on Thursday afternoon, October 26, 2023.
He was born in Napoleon on November 30, 1953 to the late David Rhoads and Neoma (Junge) Rhoads.  Michael was a self-employed CAD designer serving many clients over the years.
His personality was fun loving and often filled with storytelling. Michael was a gifted wood worker and wood carver, which allowed him to excel in his hobby of crafting.  Michael also enjoyed collecting Simpsons memorabilia and creating doll clothing.
He will be greatly missed by his surviving family; fiancée, Helen Bouillion since 2005; children, Shannon (Rhonda) Rhoads, Michelle Rhoads, Melanie Rhoads-Cover and Matthew Rhoads; step-children, Leroy Taylor, April (Timothy) Seif and Jeremiah Taylor; sister, Darlene (Jim) Reimond; brother, Gary (Linda Kersey) Rhoads; best friend, Larry (Cindy) Reinbolt; 9 grandchildren; 2 great grandchildren; many step grandchildren; step great grandchildren and faithful feline companion, "Misty".
He was preceded in death by his very much-loved mother, Neoma in 2019; father, David in 2023 and brother, John Rhoads in 2021.
A memorial service celebrating Michael's life will be announced at a later date.  Arrangements are entrusted to the care of Barnes Funeral Chapel and Crematory, 5825 St. Hwy. 109 in Delta.
Online condolences may be sent to the family through our website at www.barnesfuneralchapel.com.
---