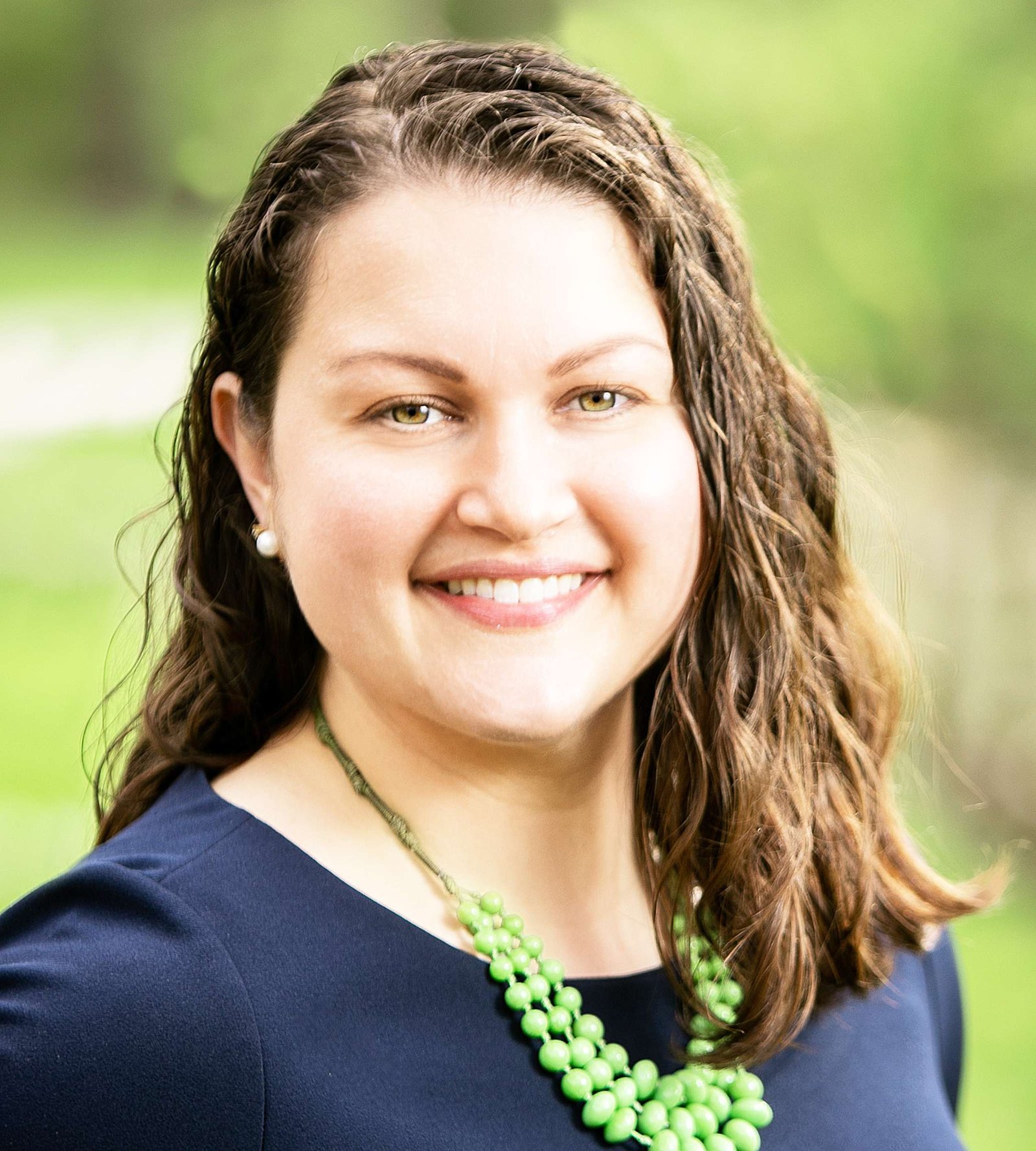 By: Jacob Kessler
Rosanna Hoelzle has been the Swanton Village Administrator for the past six and a half years. This time working for the village however has come to an end due to her resigning to spend more time with her family.
While bittersweet, her time as administrator has seen numerous changes take place in the village.
Rosanna first interviewed for the position in March of 2016 only two weeks after giving birth to her first baby. During an interview, Rosanna recalled how grateful she was for the chance to interview for the position at that point in her life.
"I was so grateful to have been interviewed just two weeks after having my first baby. Everyone was very supportive during that time, and it was amazing," said Rosanna.
She also recalled memories from when she first began and worked under Mayor Ann Roth.
"Ann Roth was influential in terms of her vision and mission that she had. We wanted the community to progress, and she focused on code enforcement because everything else we discussed was in relation to that."
She continued and explained that one of the first things worked on in early 2016 was for the village to have a part time code enforcement official.
"We were able to have boots on the ground to go through the village to clean up some of the properties. Monday through Thursday someone was always out, and people were able to see that things were happening."
Rosanna also recalled the time when Mayor Roth turned to her during a council meeting and said that the Village Municipal Sign needed re-done.
"I asked her what kinds of changes she wanted done with it and she told me to run with it. So, I talked with BGSU, and they sent over three students from their graphic design class.
These students worked on a new rebranding of the village for their senior project using no tax payer dollars in the process. This led to a whole new rebranding of the website too.
"We got code going and we have a new brand. Now, what does the community want," said Rosanna.
She explained that when Jen Harkey came on board as the villages Finance Director, they started to focus on the capital improvement plan.
The plan is an all-encompassing road map for the future which is set out step by step. This includes road inventories where a third-party company comes in to rate the roads.
From here, a plan is made for which roads need attention the most and which one gets it first. A fleet maintenance and replacement plan were also drawn up which helps to ensure the villages vehicles are available for work and are not costing more money with repairs.
The Master Plan for the park also started to get worked on. "We wanted to make a plan and see what the community wanted for the park."
"For that, I hosted a chip in for people from the community to come and "chip in" an idea while also enjoying chips. Surveys were also sent out which included one for the playground equipment.
One initiative that Rosanna is especially proud of however has been the creation of the Civic Engagement Academy. "I created the civic engagement academy because people were unhappy about a lot of things."
"They did not understand why some things were not getting done or the way some things were being done. They thought that there was no rhyme or reason to it but, they just didn't know."
"This academy brought members of the community in to see how different divisions of their local government work. "People were now more than ever able to come in and have the ability to know and ask questions."
Much work has taken place within these past six and a half years, and it is impossible to talk about everything. Many memoires have been made that will continue to live on through the work that was done.
"This has been the experience of a lifetime. I have been proud of the work that we were all able to do and I hope the community has been able to see everything that the team here has been able to do. We are small but mighty. It's a bittersweet departure for sure."
Jacob can be reached at jacob@thevillagereporter.com
---