---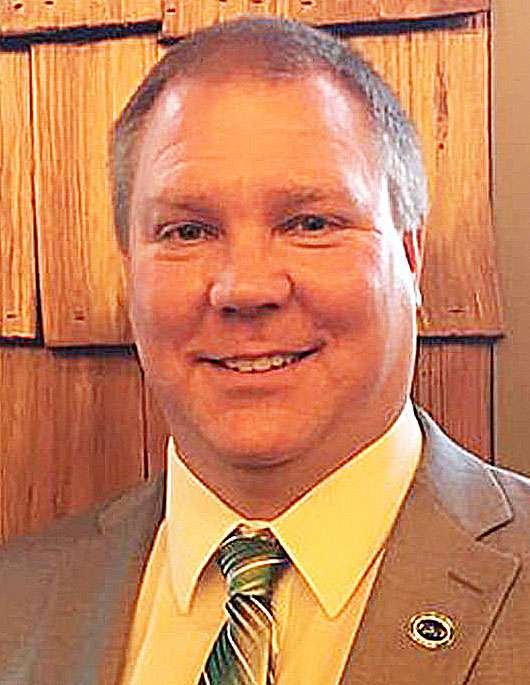 By: Jacob Kessler
Current Pike-Delta-York Superintendent Dr. Ted Haselman will be taking over as superintendent of Bowling Green Schools for the next school year.
The Bowling Green Board of Education met for a special meeting on Wednesday where they voted unanimously to select Dr. Haselman as their new school superintendent.
During the vote that took place, Bowling Green City Schools Board President Ryan Myers stated that Dr. Haselman was the districts first choice.
"I want to make it clear however, that Dr. Ted Haselman is the first choice to lead Bowling Green City Schools moving forward."
"This comes after reading hundreds of feedback forums, spending hours with him, and checking many many many references."
"In speaking with Ted throughout the entire process, many positive things came to light. One of the most impactful things is Dr. Ted Haselmans commitment to excellence."
"I'm excited to vote for Dr. Ted Haselman as Bowling Green City Schools next superintendent."
Dr. Haselman will be replacing current Superintendent Francis Scruci who announced back in January his wish to retire.
The superintendent position opening brought in 17 applications that was eventually narrowed down to three.
The other three final candidates were Bruce Otley who is an operations Director at Liberty Benton Local Schools, and Kim Brueck who is the Director of Human Resources and Student Services for Green Local Schools.
Dr. Haselman was previously a finalist for the superintendent position in Findlay, Ohio earlier this year as well.
Haselman released a statement regarding his hiring at Bowling Green. "Eight years ago, I was provided an opportunity for professional growth. I was given an opportunity to join the Pike-Delta-York Local School District as the district's superintendent."
"I am forever grateful for that opportunity provided by the PDY Board of Education.  I am very thankful for my time at PDY and the opportunity to lead this great district."
"I believe we, together, have completed some great work for our students and community as a whole."
"My eight years of leading PDY have been wonderful and a time I will always remember. It is a top-notch school district and community."
"I am very excited about the opportunity to lead Bowling Green City Schools and the professional opportunity BGCS offers."
"It is a great school district in a wonderful community. I am looking forward to being very active in both the school community and the BG community."
"I am humbled the BGCS Board of Education had entrusted me to lead Bowling Green City Schools into the future."
Following the agreement of a contract with Bowling Green City Schools, Dr. Haselman will take over and start work at the school on August 1st of this year.
Jacob can be reached at jacob@thevillagereporter.com
---