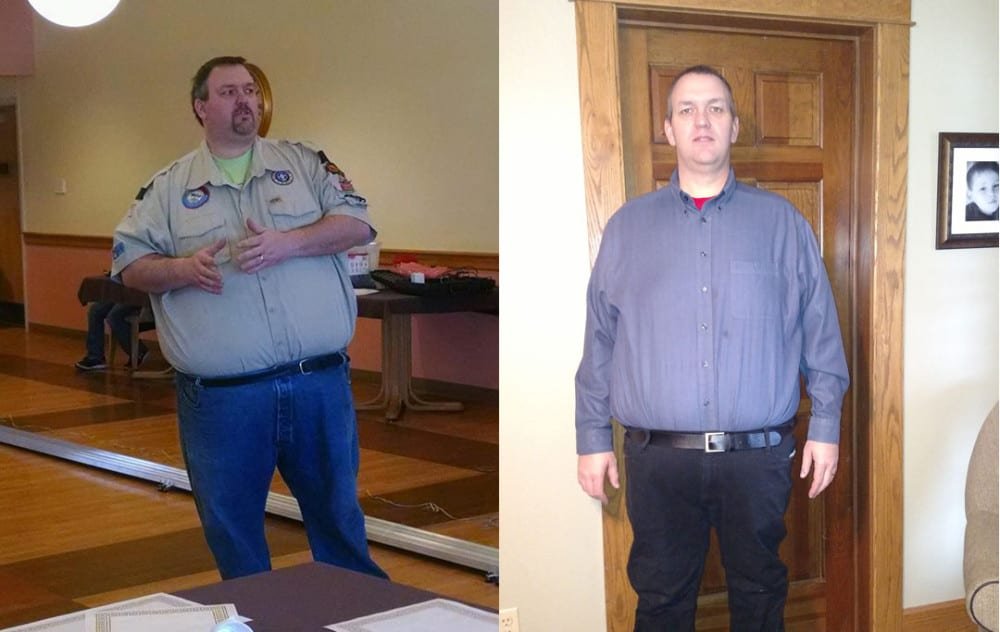 By: Allyson Hutchison
THE VILLAGE REPORTER
Cory Rademacher, a realtor from Pioneer, Ohio, decided enough was enough. For as long as he can remember, Cory has had difficulty with his weight. Recently, he realized that it had gone too far, so Cory resolved to do something about his weight.
"I struggled with weight my whole life," Cory stated. "I was 200 pounds in eighth grade. But over the last eight or ten years, my weight raised quickly." Cory was also diagnosed with diabetes three years ago. With the exponential weight gain and his two sons at home, Cory worried that he would not be around to see his boys grow up or help them when they needed him.
Cory chose to have some of the weight removed, because of that fear, by a surgical procedure called gastric sleeve. In this procedure, 25% of the stomach is removed and the stomach makes more of a sleeve shape. Cory chose an area out of the United States to have this procedure done. In Tijuana, Mexico, there is a place called, "The Obesity Control Center". Cory concluded that this facility was the place he wanted to go to have his surgery done since they offered a lower price and many others from Cory's area had visited the same facility to lose weight as well. The hour and a half surgery was pretty much pain free, but the recovery took a while.
Cory was put on a strict diet after the operation. He had to drink mostly clear liquids and slowly progress to solid foods 40 days after the surgery. The surgery was done August 10, 2015, and since then, Cory has lost 70 pounds. Before the surgery, Cory had to lose at least 65 pounds to reduce risk of complications. He lost 80 pounds before, making his current weight loss total 150 pounds. The main goal of the surgery is to get the patients headed in the right direction with their weight, not make them lose all of it at once. He understands that diet and exercise are needed to keep his weight down. "There is always a chance for failure, but I am very determined not to waste this opportunity or all the hard work I have put into this," Cory commented. Avoiding carbohydrates and eating plenty of proteins as well as some dietary supplements made Cory have to adjust his eating habits.
Cory is happier and healthier thanks to this procedure and can imagine a longer life with, hopefully, fewer health issues. Cory is now more involved with his family instead of watching them enjoy activities from the side. Cory also wanted to encourage others that are worried about their weight to never give up as well. "I have been struggling with my weight for more than half my life, and often considered myself a failure because I couldn't seem to get it under control. At one point I even considered the surgical route "cheating" and that if I couldn't do it the "right way" I just shouldn't do it at all. But I have had a change of heart and I would like for everyone that is struggling with their weight to understand that there is no shame in getting help whether that help comes in the form of a personal trainer, a counselor, or a surgeon's knife. It is better to get the help you need than to suffer in silence. I would also like to thank everyone for all the well wishes and support they have given me," Cory expressed.
For more information about the facility Cory visited, you can visit https://obesitycontrolcenter.com
Allyson may be reached at
publisher@thevillagereporter.com