---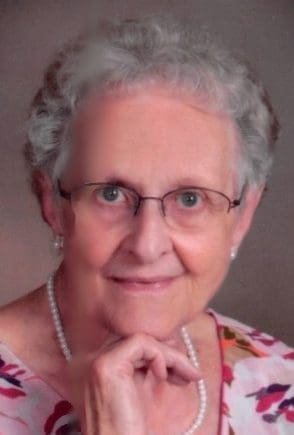 (Former Waitress At Spoke's Diner In Pioneer)
Roselyn J. Brandeberry, 95, of Montpelier passed away on Wednesday, August 30, 2023 at the Lutheran Hospital of Indiana in Fort Wayne, Indiana.
She was born on March 4, 1928 in Waldron, Michigan to George B. and Dorothy D. (Lett) Lee. Rosie graduated from Waldron, Michigan High School.
On September 14, 1947 she married Ralph Brandeberry in Waldron and he preceded her in death in March of 2004. She was a faithful member of the Columbia Church of the Christ.
For many years, Rosie worked as a waitress at Spoke's Diner in Pioneer. She retired after working for several years at Evergreen Manor Nursing Home in Montpelier.
Rosie enjoyed going to the Montpelier Senior Center and meeting her closest friends at McDonalds for morning coffee. She also had a love for listening to live music.
Rosie is survived by five children: Roger (Betty) Brandeberry of Indian Lake, Ohio, Bill (Anita) Brandeberry of Bryan, Cheryl (Greg) Vogel of Edon, Linda (Scott) Osborn of Lawrenceburg, Kentucky and Karen (Russ) Ede of St Charles, Missouri; 10 grandchildren; 19 great grandchildren and four great-great grandchildren.
She was preceded in death by her parents; husband, Ralph Brandeberry; sister, Marcheta Essex and brother, Robert Lee.
Visitation for Rosie will be held on Friday, September 8, 2023 from 4-7 pm at the Thompson Funeral Home on Main Street in Montpelier. A funeral service will take place on Saturday, September 9, 2023 at Columbia Church of Christ in Edon, where the family will receive friends prior to the service from 10-11 am. The funeral will begin at 11 am with Pastor Jeremy Jones and Pastor Scott Osborn officiating. Interment to follow at Riverside Cemetery in Montpelier.
Donations can be given in Rosie's memory to the Columbia Church of the Christ. Condolences may be left for the family at www.thethompsonfuneralhome.com.
---