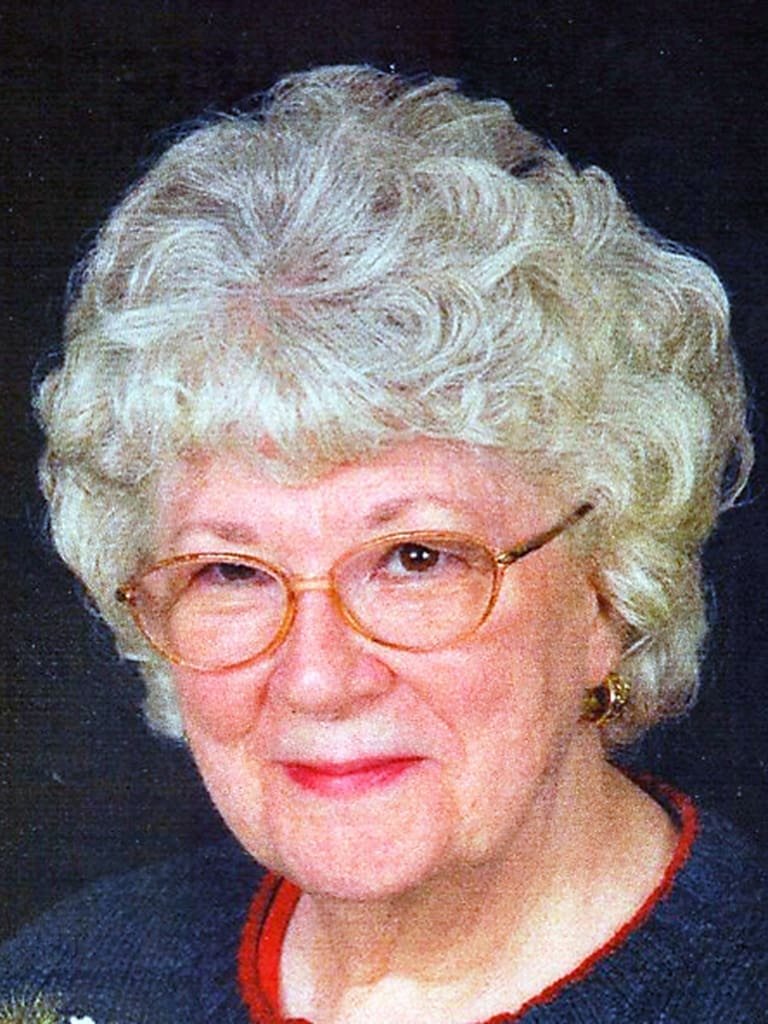 (Moved To Bryan In 1971)
Sally May (Beaman) Metz entered eternal life on Friday, October 6th, 2023 at 7:47 a.m.
Sally May (Beaman) Metz was born January 3, 1937 in New Castle, Pennsylvania. The daughter of Drexel B. Beaman and Jane Evelyn (Hamberger) Beaman.
She was the first of seven children: Sally May (Beaman) Metz, William Edward Beaman, Thomas Richard Beaman, Margaret Ann (Beaman Edwards) Florence, Robert Leroy Beaman, Richard Niver Beaman and Mary Jane Beaman.
Robert Beaman, New Castle, Pennsylvania is the last surviving of the seven siblings.  She was also proceeded in death by her husband and parents.
From the 1955 New Castle High School Yearbook it was discovered that Sally was one of eighty football ushers that, "rain or shine admitted the fans and showed them to their seats."
The caption with her senior yearbook picture reads 'A real sharp spark in life is she so "Spark Plug' fits her to a "T"
Sally Graduated from New Castle High School May 23, 1955, in a ceremony held at the Scottish Rite Cathedral and Sally then was ready to tackle the world.
Sally May Beaman married William Henry Metz on October 22, 1956 in Hagerstown, Maryland. Her first and only child was William F. Metz.
Over Sally's life she lived in New Castle, Wampum, and New Bedford, Pennsylvania; and North Tonawanda, New York before calling Bryan, Ohio home in December 1971.
The family settled into the Bellaire Avenue home where she lived until her transition to Hillside Country Living Anna's House Memory Care Facility in February 2023.
Most of Sally's life she was a stay-at-home wife/mother. After her husband's passing in February 1989 Sally joined the work force as an evening custodian at Four County Career Center, the dietary department at the Fairlawn Haven Nursing Home, and finally a sewer of RV Awnings for Dometic before her retirement.
With all the "free time" retirement has to offer, Sally did not sit idle.  She participated in the church's annual women's bazaar, supporting other church activities, and participated in Bible studies when the weather was good.
She spent many hours volunteering in the Salvation Army Neighbor-2-Neigbor program through Faith United Methodist Church.
Sally spent hours creating hand sewn quilt blocks.  From her efforts the blocks were incorporated into beautiful hand stitched quilts.
Some were given to family and friends, some were donated to the local church women's bazar fundraisers, and often baby quits were gifted to newborn members of the church.
She also enjoyed hand embroidery, rug hooking, gardening, and feeding/watching the birds in the yard.  She was well known for baking cookies and her long time CB handle was 'Cookie Baker.'
Visitation for Sally will be held on Saturday, October 21, 2023 from 10:00-11:00 A.M. at Krill Funeral Home, 860 West Mulberry Street, Bryan, Ohio followed by funeral services to begin at 11:00 A.M. with Pastor Eric Dailey officiating. Sally will be laid to rest at Shiffler Cemetery, Pulaski, Ohio.
In lieu of flowers, memorials can be made to Faith United Methodist Church – Bryan, Community Health Professionals Hospice – Bryan, or an organization of the donor's choice.
---