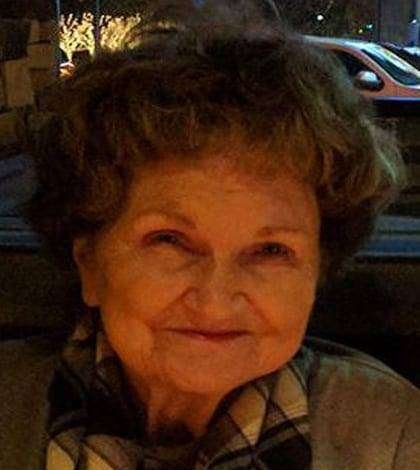 Sandra H. Mohre passed away peacefully surrounded by her loving family on July 9, 2019. Sandra was born on Sept. 2, 1935, in Lebanon, Missouri, to the late Edwin B. Amos and Ina L. (Watson) Amos.
She was raised in Lebanon and graduated from Lebanon High School. She remained close to several of her high school friends throughout her life. Sandra was an avid reader and loved the theater. She studied theater at William Jewell College in Liberty, Missouri, where Sandra was a member of the Alpha Delta Pi sorority. Sandra spoke fondly and often of her friends in the theater department.
Upon moving back to Lebanon, she was employed on the Army base at Fort Leonard Wood, where she met Joseph N. Mohre, who was stationed on the base in 1955. The two fell in love and were married on April 26, 1958. They moved to Joe's hometown of Blakeslee, Ohio, where they raised a family.
Sandra was an active volunteer at St. Joseph's Catholic church and school. She was a member of the alter society. She was a devoted St. Louis Cardinals baseball fan, rarely missing a game. She imparted her passion for Cardinal baseball to her children and grandchildren. Many family vacations centered around visiting family and Cardinal games. Sandra and Joe also enjoyed frequent games of aggravation with their longtime, treasured friends, Mel and Willene Held and Burt and Jackie Blue, and later in life with their family (always boys vs. girls!).
She leaves behind five children: Lisa A. (Mike) Ely of Winter Springs, Florida, Diane L. (Joe) Balogh of Ontario, Ohio, J. Craig (Lori) Mohre of New Albany, Ohio, Mark D. (Mary) Mohre of Fenton, Missouri, and Eric S. (Gwen) Mohre of Denver, Colorado. Sandra was very proud of her seven grandchildren: Ryan (Kellie) Ely, Steven (Morgan) Balogh, Lauren (Justin) Ely, Sarah Mohre, Blake Balogh, Rachel Mohre and Steven Mohre. Sandra and Joe were married for 61 happy years and demonstrated love for each other as well as their family and friends.
A memorial mass was held on July 11th at the Church of the Resurrection Catholic Church in New Albany, Ohio, in the Our Lady of the Resurrection Chapel with Fr. Dennis Kigozi officiating.
In lieu of flowers, friends may make donations to St. Jude Children's Research Hospital or ASPCA.
---