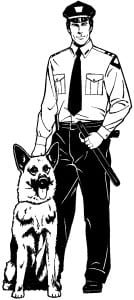 After the past few months of discussing an increase in water usage rates, it has come to be. In regular session of the Stryker Village council on Monday March 11th, the last reading of the ordinance was passed. Water usage rates will increase from $2 to $4 per 1000 gallon. The increase will start with the May billing.
[emember_protected custom_msg="Full content protected for online subscribers.  Purchase a one week subscription from the top menu bar for just $1.99 to read all online content (full access).  Longer subscription plans are also available.  Subscriptions cover our costs to attend local events; bringing forth Hometown News Coverage to our communities."]
The annual big trash pickup will be Saturday, May 18. Administrator St. John would like to encourage all residents to use the large item pickup which is the third Friday of each month to help keep the tonnage down for the annual pickup.
The Stryker police department has an opportunity to place a K-9 into service. Sgt. Mendez recently acquired a 5-year old German shepherd named Regan from Officer Mark Cerda. Mark is a former K-9 officer from the Swanton Police Department and currently a reserve officer with the department. Mark is currently serving in Afghanistan working with a K-9 trained to detect explosives.
Sgt. Mendez is working with a K-9 training company in Toledo area at his own expense. The result could give the department the capability of placing a working K-9 in service for our community. Sgt. Mendez approached council to put Regan into service after she is certified with the blessing of Chief Schlosser. Chief Schlosser spoke with the council that he would make Regan available for aid to other departments if the situation would arise.
Donations will be sought after and welcomed to help fund the K9 unit as the cost could be considerable, but has been absorbed by Sgt. Mendez currently.
"This is a great opportunity," states Schlosser "This is an asset we can't overlook"
There were several questions and concerns addressed by the council, all which will be explored as the K9 unit in Stryker would or would not come to fruition.
In other news:
Mayor Hughes read a letter from Stryker resident Peg Belella thanking the EMS,
Village and police department for being so kind and considerate after an emergency call to her home
Carole Feehan stated she had heard some concerns from village residents concerning a sign placed by the post office. They claim the sign is blocking their view when turning on to Defiance St.
A pump at the lift station by Mulberry St. needs to be replaced.
EPA inspection and surveying for the water department is scheduled for March 27.
The Village is in the process of locating curb stops. Village workers will use their smart phones to put in the data.
On Monday, Feb. 25 the police department conducted the 21st Century training at the Stryker High School. Sgt. Treace presented a firearms safety course for the students. Upon completion of the classroom instruction, they let the students fire simmunition rounds from a semi-auto pistol.
The Fiscal Officer would like to discontinue double time on all holidays for all part-time police officers to help lower costs to the General Fund. In 2012 the village paid over $5,000 in double time wages. Joan Ruffer moved to table any action on double time wages until the next regular council meeting in April.
Joan Ruffer complimented the scouts on their food drive last weekend.
The Council will meet in regular session on April 8th in the Village Hall at 6 pm.[/emember_protected]